We all know — or, at least, we think we know — the story about Asante Kotoko's founding: the one about the English colonel's chauffeur, Kwasi Kuma, who went to watch Hearts of Oak play in Accra, felt inspired, and planted the seeds that grew into Kotoko.
That, truly, is the tale — except that, of course, all that didn't happen in 1935, the year which officially marks Kotoko's birth. It was, in fact, in 1924 that the series of events narrated at the outset occurred. A decade later, Kumasi Rainbow FC — the team Kuma had formed — was a very different side. It had gone through quite a few evolutions, mainly in name, and was now known as Mighty Atoms. Then, in 1935, someone had a bright idea.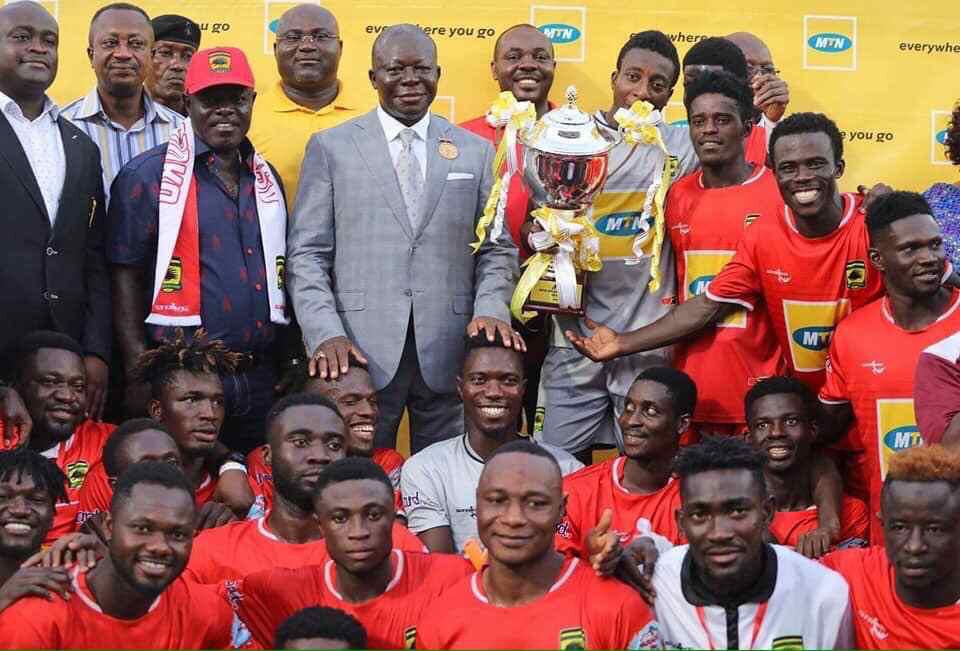 The Atoms weren't feeling very mighty at the time, you see, but a name was assumed that would transform the club into the formidable force it now is — Asante Kotoko — after obtaining special permission from Nana Sir Osei Agyeman Prempeh II. An inauguration of the club, under the auspices of that Asantehene, took place on August 31, 1935 to certify that new identity. This was no longer Kuma's pet project; the club had grown into something much, much bigger. But Kotoko wasn't merely a club reborn; it was wholly newborn, with a new date of birth stamped on it with a royal seal.
Still, Kuma's role in Kotoko's formation cannot be denied or even understated, which is why the final social media post marking the club's 85th anniversary on Monday acknowledged that much. The legitimacy of such a claim, though, could be debated when juxtaposed with the reckoning that Kotoko is, indeed, only aged 85. It just doesn't add up. Ninety-six years, per the narrative that (f)actually brings Kuma into the frame, is a more accurate age for the Porcupine Warriors.
This, mind, isn't about just one bored writer fussing over trivia. For a club that draws so much pride and inspiration from its roots, Kotoko can only be as old as the facts show. And, if those facts include Kuma's rightful role as founder, then Kotoko is a little older than was celebrated yesterday. It's either 1924 or 1935, really. They just can't have it both ways.
NY Frimpong — Daily Mail GH