When Emmanuel Kwadwo Ayisi Oware announces the imminent release of new music, you only need set aside enough to order — or pre-order, if you're as impatient a fan of the artiste as I am — and download.
But, then, you start wondering: just what is he coming up with this time?
See, Ayisi is capable of drawing out all sorts of stuff from his musical hat, crossing genres and subjects with the passport of sheer brilliance he flashes so masterfully. The last we'd heard of him until this week was his part on Ko-Jo Cue's wonderfully woven Wo Nsa Beka in November 2019, not quite four months after he had dropped a well-received EP, The Linkop, with E.L (more on those later).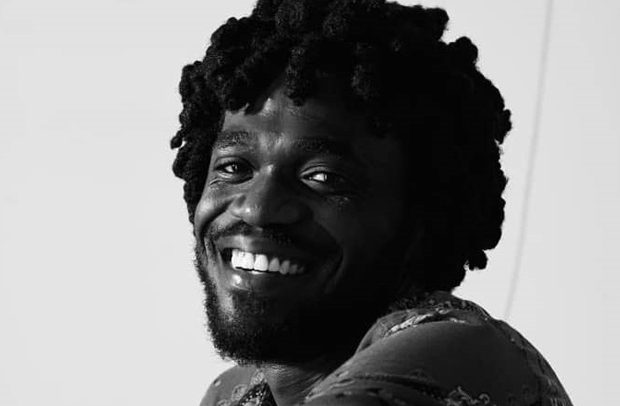 He came through with his latest offering last Thursday, striking all the right notes on Prayer. It's a song that taps and sinks into the spirit, though not exactly of the sort you could dance to in church on Sunday after the President permits you to. Speaking of church, Prayer comes from a boy who grew up on his local congregation's drums; a man on whose Twitter timeline you're likely to find proof of such religious roots, when he is not extolling the 'virtues' of his other interests — FanMilk's SuperYogo or you-know-what herb.
It is from such depths that Prayer is mined. Digging into his archives, you'd find a similarly themed song, Pray. On both, Ayisi reminds listeners that we're better off fighting life's daily battles on our feet knees, highlighting the essence of God in sustaining the lives He gave. But while Pray sounds as though addressed primarily to his family and rolls out over a reggae rhythm, Prayer has a more bouncy feel and is issued to the wider world — the 'youth', specifically, as can be inferred from the outset.
The two songs may be a few years apart, but they seem bridged by 2019's Adwuma — arguably the biggest track off his project with E.L, also a nominee in the 21st Vodafone Ghana Music Awards' Afrobeats Song of the Year category — and the aforementioned joint with Cue, both of which are as uplifting as it gets.
In times as tough as these, when pestilence and penury threaten the very survival of many, Ayisi reaches into his repertoire of unreleased songs — a great many, I'm certain — and sends forth one intended to inspire the kind of hope that is getting increasingly scarce out there.
The message?
Press on with the hustle. And, if you have a God, look up to Him: "win or lose, wrong or right . . . stay tuned in."
Get 'Prayer' here:
SoundCloud- https://SoundCloud.com/the_ayisi/prayer…
Audiomack – https://audiomack.com/song/the_ayisi/prayer…
YouTube – https://youtu.be/SUwonkM-U8U
Aftown Music – https://efie.co/JOclh
NY Frimpong — Daily Mail GH