Full circle, eh?
Thirty-seven years later, across hills of hope and depths of despair, Ghana is back where it has always been: square one, and still on four Africa Cup of Nations titles.
In truth, the country barely moved at all, did it?
Well, you could say so for the first two dozen years that followed the Black Stars' last Afcon conquest in 1982. That period saw some subsequent editions missed, and only once — silver in 1992 — did Ghana return with anything from the Afcon. The reasons for that dip, as explained in an earlier article on this website, are manifold, but the mid-to-late 2000s sparked a change in fortunes.
A generation was born, nursed from a batch of gifted young men who did Ghana proud at the 2001 Fifa U-20 World Cup. Others of similar quality were grafted unto that core and, before long, Ghanaians had cause to cheer again. Qualification to the senior Fifa World Cup — hitherto elusive for Ghana — was achieved three times in a row, yielding some fond memories, and six straight Afcon semi-final appearances were recorded from 2008 to 2017.
Triumph at the latter competition itself proved a hurdle too high, despite contesting two finals, but Ghanaians were grateful, if not necessarily content. It is the closest the Stars have come to winning the Afcon since 1992, anyway, and altogether the most rewarding spell after the heady heights of 1982.
Ironically, though, this generation has endured the most intense criticism from Ghanaians. Maybe that is because its players have been feted more than any after those who represented the nation during Dr. Kwame Nkrumah's presidency. Maybe it is because they held out so much but so often fell just short of delivering it all. Or was it just a case of plain old tough love?
Whatever it was is, hope remained that said generation would sign off on a high. For 'Generation Gyan' — as I call it, after the most defining and longest-serving player, Asamoah Gyan — that swansong came at this year's Afcon (or so we think), the seventh since its last surviving member made his continental bow.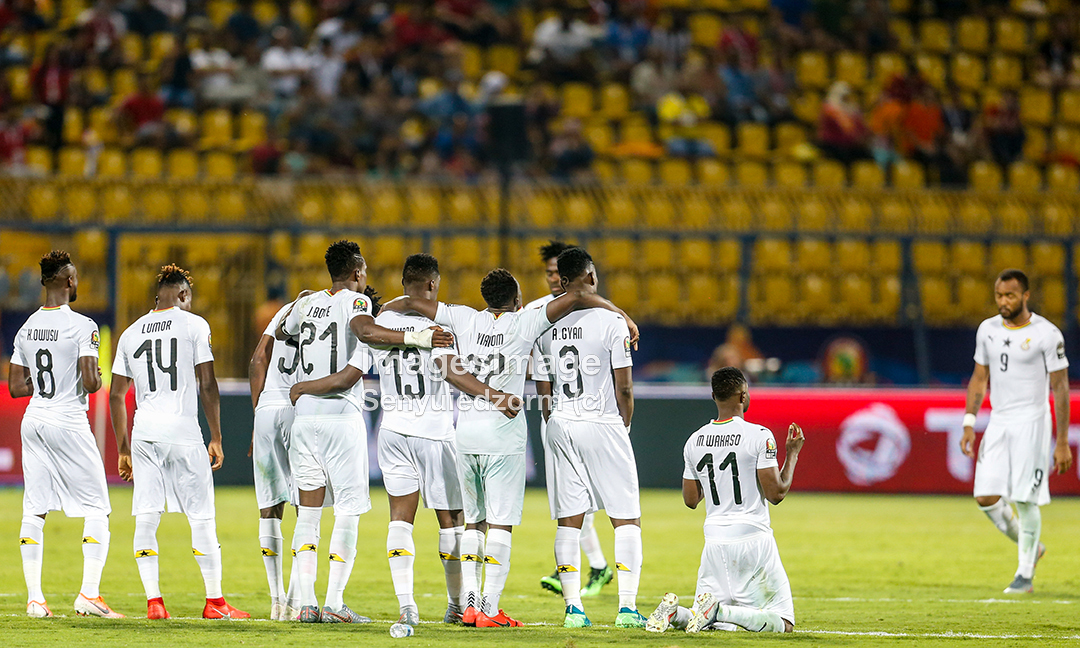 With confidence, Ghana strode into Afcon 2019, even with a squad that had ageing veterans, unproven rookies and bench-warmers. This was to be the denouement, the tournament at which everything came together. They never did. In Egypt, it all came apart — spectacularly. Ghana won just one of four games at the competition, with Gyan used only sparingly. The rest of the team could only be dragged to the Round of 16 and no farther. Last Monday, via a shootout defeat to Tunisia, the Stars were kicked out.
It is Ghana's worst performance at the Afcon in 13 years but — due to deficiencies cited just above — delivered by the worst group of Stars in that time. So, then, to judge Generation Gyan — also starring Michael Essien, Stephen Appiah, Sulley Muntari, John Mensah, Richard Kingson, Laryea Kingston, John Paintsil, Kwadwo Asamoah, Andre Ayew, Agyemang Badu et al — based on this latest disappointment, or even the failure to secure African glory across the period it has lasted, is a rather narrow-minded view.
For all the talent they had and all the promise it came with, Generation Gyan was not even the best-placed to bring home No.5. That distinction — and the shame for not making it count — goes to the galaxy of Stars Ghana had in the not-so-golden nineties and early noughties. That was an era when Ghana boasted a truly stellar cast — the cream from a vibrant domestic championship, top European leagues and many a successful international youth tournament. In the end, though, bad blood between players and poor management blocked all that shine.
It took the Gyans, Essiens and Ayews — and the Kwesi Nyantakyi-led administration that steered them, of course — to restore pride to the Stars, doing better than their predecessors of the previous four decades, but they aren't spared abuse for supposedly not doing enough.
Fair?
Hardly.
But, then again, it is just as the Bible says: the 'sons' paying for the errors of the 'fathers'. The generation passing out is responsible for just about a third of Ghana's barren years, but they are burdened with the frustrations of all 37. Theirs is a plight the incoming generation — the Thomas Parteys and Richard Oforis — would hope to escape. Should they fail to, however, 'Generation Gyan' would someday be remembered fondly for all the reasons it is vilified today.
Sammie Frimpong — Daily Mail GH