Ghana's quest for glory at the 2019 Africa Cup of Nations started firmly atop Mount Everest and ended somewhere in the Bermuda Triangle, leaving frustrated Ghanaians seeking the pieces. They would be fortunate to find any, though, given how weak and frivolous the pillars were that the Black Stars' latest hunt was built on. Here are five:
1. NUMEROLOGY/HISTORY
Among Ghanaians, it is a common theme whenever a major tournament is due — how the stars align, how dates coincide, etc. It is altogether silly — just don't tell them, lest they mock your shocking lack of 'faith' — but that was one of the big hopes as the Stars arrived in Egypt for the Afcon. In the end, well, we saw how all that turned out: nothing aligned, nothing coincided.
2. ENTITLEMENT
There is a certain belief in these parts that Ghana must win — every time, regardless of who the opponent is. And it's especially so when the other team — like Tunisia, or even the USA — is one that the Stars have made a habit of beating in the past. Then when that dominant record is crushed as cruelly as was witnessed last Monday in Ismailia, the coach and players are faulted for failing to fulfill a 'divine' commission. 'God is Ghanaian', they say; if so, in the context of the Afcon, He must have taken a break — a 37-year break that might not be ending anytime soon. Someone get Him one of those new Ghana cards being issued, okay?
3. PROPHECY
Given how deeply religious superstitious Ghanaians are, premium is placed on prophecy here, regardless of its source. It is a quirk exploited by 'prophets' in several fields, with many claiming 'credit' for everything, from outcome of elections and national tragedies to celebrity deaths and sporting results. The latter seems to have become a favorite pastime, especially when it involves the nation's No.1 sport. Before this Afcon, there were quite a few who 'foretold' that Ghana would return with a fifth title. Yet here we are — stuck on four!
4. MONEY
Success in football isn't bought. It's earned, and while it is hard to argue that Ghana hasn't deserved another Afcon crown at some point in nearly four decades of trying, the latter-day approach to bringing 'football' home is sickening and guarantees very little, if any. Huge budgets — for a country with myriad social challenges — are approved for each edition, catering generously for both necessities and excesses; this year's, as is speculated, had the biggest and most lavish of them all. It hasn't worked and never will. Mark it.
5. AVERAGE SQUAD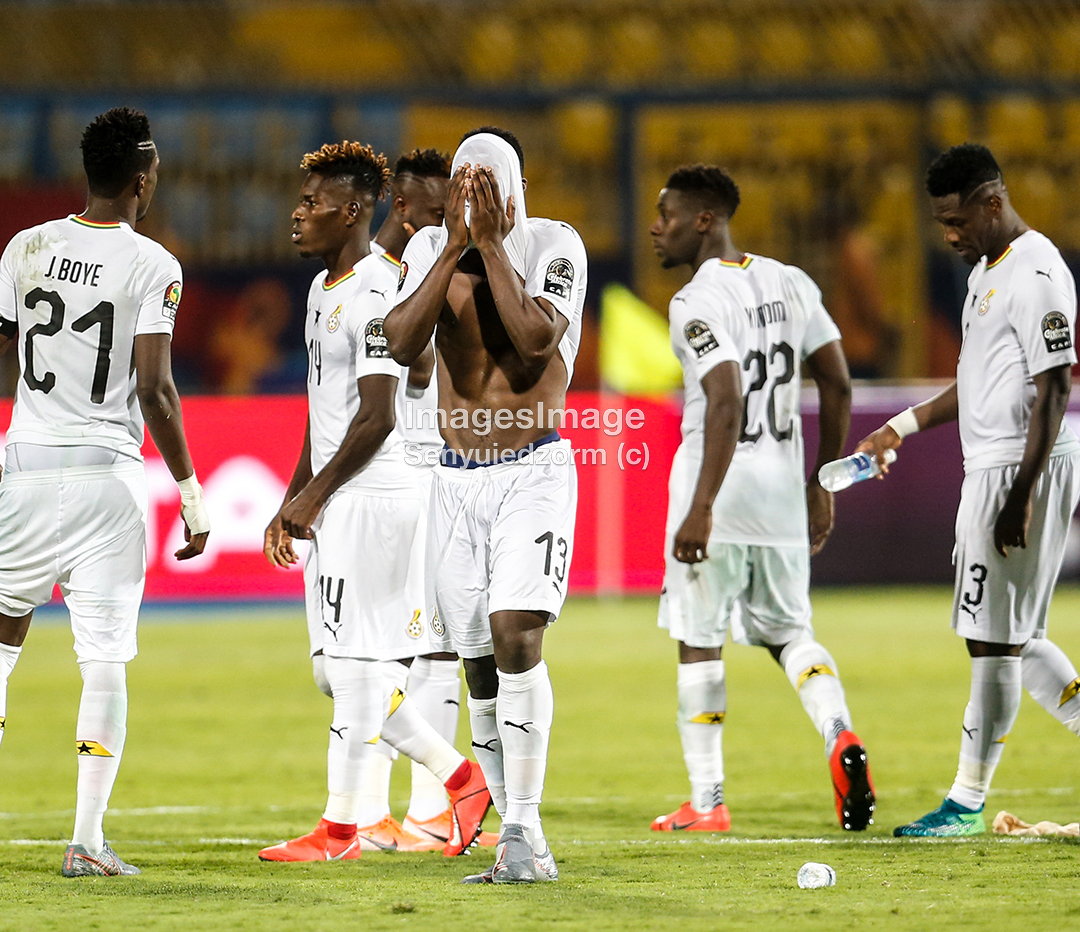 Going into Afcon 2019, Ghana had its weakest squad in years: some veterans, many unproven, and a good number of them warming benches at their respective clubs. Don't be deceived; bar injuries that ruled the likes of Alfred Duncan and Jeffrey Schlupp out, this was almost as good a squad as Ghana boss Kwesi Appiah could string together. Compared to, say, Senegal and Algeria, Ghana looked barely capable of sustaining a challenge. There was plenty of grit and spirit, but quality was at a low ebb. In the end, the difference between Ghana and the rest of the field was more than just a missed penalty kick and dubious refereeing. Facts only, charley.
Sammie Frimpong — Daily Mail GH