There's a wave of excitement sweeping through Asante Kotoko, Ghana's most successful football club.
Months into the Nana Yaw Amponsah-led management's tenure, Kotoko have made huge strides, agreeing partnerships with some reputable local and international brands – Hisense, Adonko Next Level Energy Drink, InStat, Errea, and Veo thus far – and, only last Friday, announcing perhaps the club's most 'high-profile' signing in recent years: Brazilian midfielder Fabio Gama dos Santos.
Now, Kotoko have a rich history of importing football talent, but Gama – a countryman of Nilo Effori, Kotoko's recently appointed international legal chief — is of a breed rarely sighted in Kumasi. Gama may not be the most recognizable face from his country, but his nationality – everything Brazilian sparkles in football, doesn't it? – does illuminate his credentials.
Otherwise, if we're being honest, his is not a very impressive career, filled with a series of short stints and free transfers, while the 28-year-old has never been capped at senior level by Brazil – nothing spectacular to see here, really. So why would Kotoko — Gama's 13th club, in case you're wondering, and his first since leaving Swedish outfit Jönköpings Södra IF in March this year — go out of their way to sign him, making Gama seem like a bigger deal than he actually is?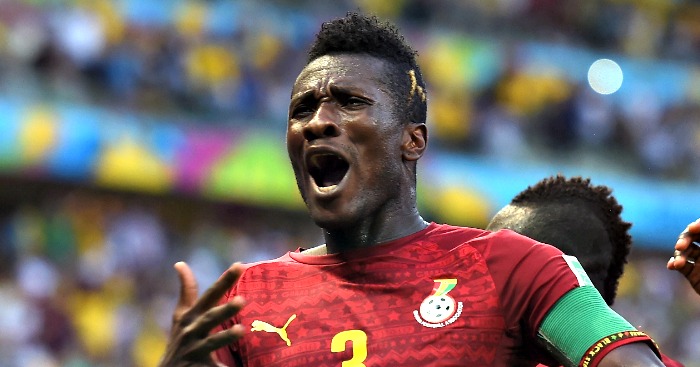 Well, obviously, he is a statement signing — if it were merely another midfielder Maxwell Konadu sought, there are plenty, arguably better ones on the Ghanaian market — although the sort of statement Kotoko are trying to make is only loud, not sound. A not-so-wild guess would be that Kotoko are bringing Gama in as an alternative to – or, perhaps, an upgrade on – Ghana legend Asamoah Gyan, who the Porcupine Warriors have failed to negotiate a reported deal with.
That, though, would be deeply flawed thinking. Gyan — revered at home, recognized abroad — ticks boxes that do not even appear on Gama's résumé, and a well-planned package for the former national team captain could have yielded bountiful returns. Fabio was, I suspect, preferred to Gyan because he probably comes at a lesser expense and, as a bonus, is an expatriate — which would make sense only if cheaper, and foreign, necessarily meant better.
And, besides, it isn't like Kotoko haven't tried such an experiment before, albeit under different administrations. In the last 15 years, the club has recruited two Brazilians – Gleisson de Souza Ferreira (2005) and Hermes da Silva (2013) – and neither made much of a mark; elsewhere on the Ghanaian football landscape, rivals Hearts of Oak and Ashantigold have — also unsuccessfully — done same.
So, then, don't expect too much from Gama, on the pitch or off it. When the fanfare quietens, in fact, his acquisition would be exposed for being just what such business almost always proves: a vain, costly stunt.
Enn Y. Frimpong – Daily Mail GH