Take this from me: there is absolutely nothing more annoying than a 'chop bar' vendor with poor customer relations skills – nothing!
See, these are the ones who usually say the most hurtful things and, before you know it, you've been forced into doing things you never really fancied. Now, I'm not sure whether this is a strategy of theirs or just something that comes to them naturally. Either way, from recent personal experience, I can confirm it's a real nuisance.
It all started with several days' craving for fufu — that heavenly mound of starch — which I decided to satisfy today with one of 'em 'Sunday Specials' at a local chop bar. The aroma of the goat-meat light soup on the menu — must have been a bearded male goat, if you catch my drift — greeted me as I walked in, immediately strengthening my conviction that this was going to be a good day.
The queue was long, as you'd expect on Sunday post-church, but the delightful scents present had my appetite whetted and my mood wasn't to be dampened. I had budgeted a third of all my current cash on hand — GHS 10 — on the meal and I didn't even care: GHS 3 allocated for fufu, with the remainder for the goat-and-salmon combo I had in mind.
These thoughts kept me rather pleasantly distracted as I moved along the queue and, before long, it was my turn. With all the confidence of a man on a mission, armed with a 'loaded' wallet, I belted out my request for fufu and promptly moved on to the soup section to place my order. There, I encountered an old weakness of mine that quickly caught my wandering eye: fresh, cooked tilapia.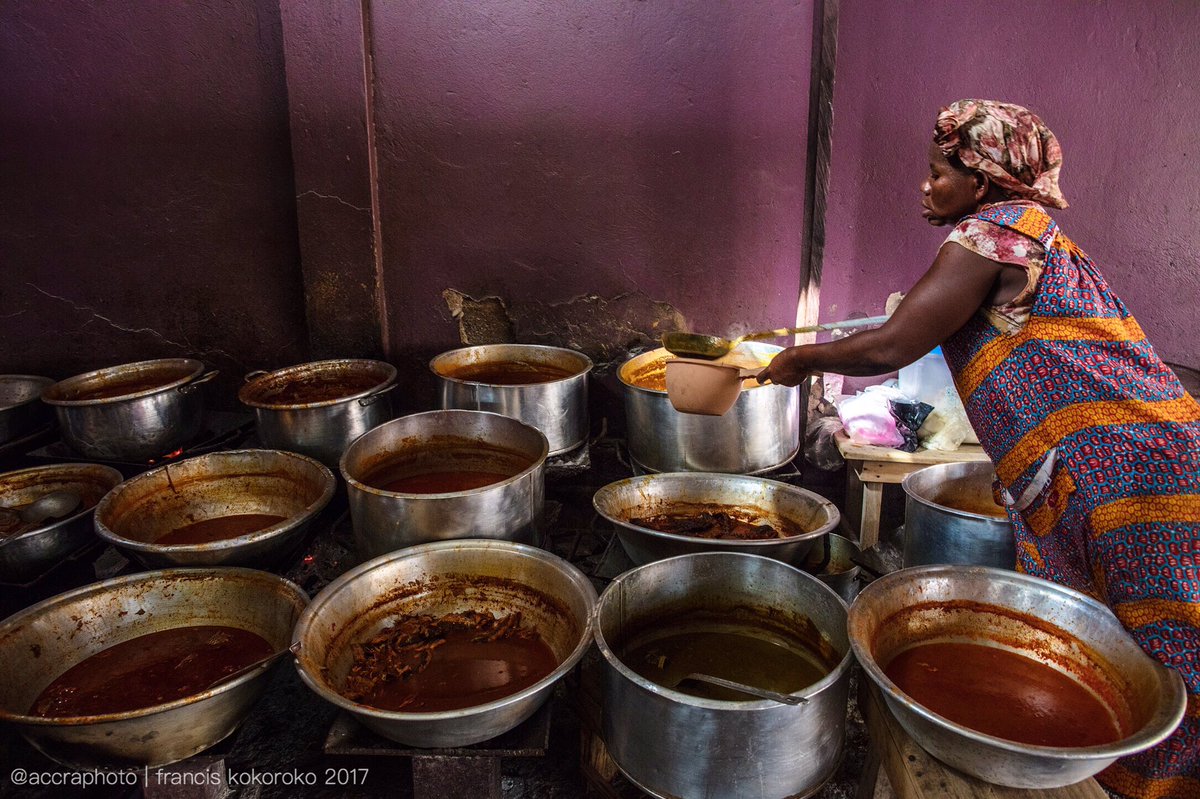 Just when the tilapia-inspired daydreams began, the soup-dispensing lady interrupted my reverie with an inquiry about how much meat I wanted. And so I asked of my preferred goat meat and was instantly hit with a sucker punch: "GHS 10/15, if you want just goat…" began the feedback.
The vendor clearly wasn't done quoting her prices and was just about reaching into higher realms when, after noticing the solitary GHS 10 note in my hand, she stopped short. Suddenly, her expectant tone dropped and scripts got flipped: "Um, boss, we have tuna for GHS 5″.
That statement was delivered with an abrupt finality that seemed to inform me — and everyone else within earshot — that all I could afford was 'mere' tuna. Of course, that rubbed me the wrong way yet, undeterred, I defiantly pressed further with an inquiry about the tilapia.
She sized me up for about 10 seconds, conducted a quick head-to-toe survey of my good self in that brief moment, and uttered those words many a chop bar operator uses in place of you-don't-look-rich-enough-so-just-buy-what-you-can-and-move-on: "Boss, the tilapia is expensive o".
Ah!
Well, if she meant that as a milder insult, my cornered and bruised ego didn't appreciate it and, somehow, triumphed against better judgment. And that's how I spent GHS 25 on a meal I'd planned far less for, people: GHS 10 worth of goat meat and tilapia tail going for GHS 12, along with the original fufu request.
Who cares, right (even if I don't know how I'd get to work the next day)?
Forkins!
Joshua Ansah — Daily Mail GH