The Loyal Ladies political action group of the NPP has held its 3rd Anniversary celebration with a call on the government and party not to underestimate the sacrifices of the grassroots and volunteers, in the run up to the 2020 elections.
In a speech to mark the tremendous achievements of the NPP Loyal Ladies over the past three years, Ms Lomokie Akwada, the president of the organization, recalled the immense sacrifices made by members of Loyal Ladies and young women across the country, in making sure that NPP was elected in the 2016 elections.
Speaking in front of one of the largest gathering of women political activists in Ghana's political history at Ayawaso West, in the Greater Accra Region, Ms Akwada emphasized the humanitarian activities of the NPP Loyal Ladies. "We are political activists, we push for women participation in our political system."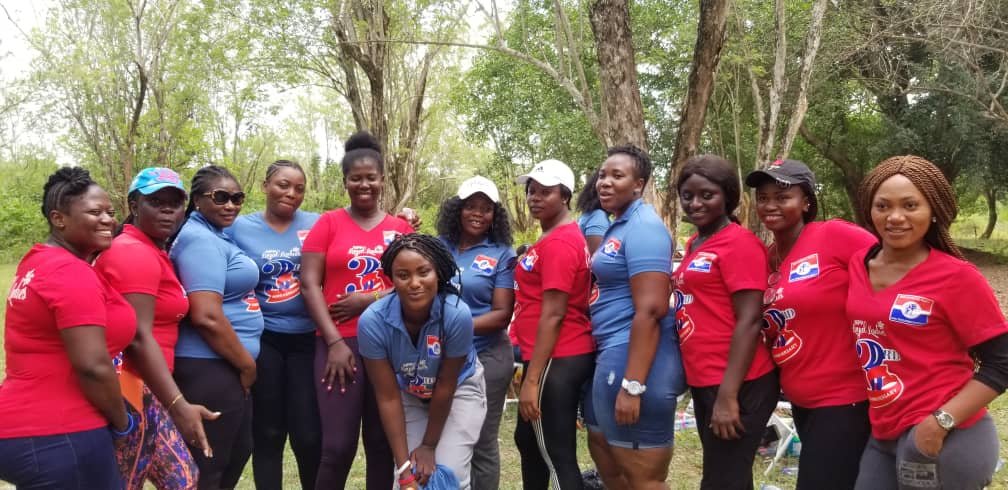 The President of the NPP Loyal Ladies, who is also a Deputy NPP National Youth Organizer, said over the past three years, the group has offered free medical and relief assistance to thousands of Ghanaians across the country. Some of the items donated by the Loyal Ladies over the years include food, water, clothing, money and medicines, as part of their social responsibilities.
Ms Akwada said the Loyal Ladies is working assiduously with effective and innovative mobilization strategies to ensure a resounding victory for NPP in 2020.
In a march across the Ayawaso constituency to mark the occasion, led by the group's President Ms Akwada, the MCE of Akropong, Dennis Aboagye, Prince Obeng, Gt Accra NPP Organizer, CEO of Accra Digital Center, Mr Kofi Ofosu Nkansah, Movie Actor and producer Bibi Bright, Nana Yaw Preko, a Deputy Communication Director of NPP and other prominent NPP youth leaders, the group undertook a huge canvassing exercise to solidify their growing political clout within the NPP circles.
Source: Ghana/Starrfm.com.gh/103.5FM