Germany's Bundesliga, the last major European league to see action this season, is returning from its coronavirus-induced break, nearly two months after Borussia Monchengladbach beat Cologne in one of two outstanding matchday 25 games.
Now, the Bundesliga isn't everybody's cup of tea, I know, and the football might not exactly be to your taste. Still, here are five reasons why a Ghanaian football fan should find it appealing enough to stay tuned.
1. FROM GERMANY, WITH LOVE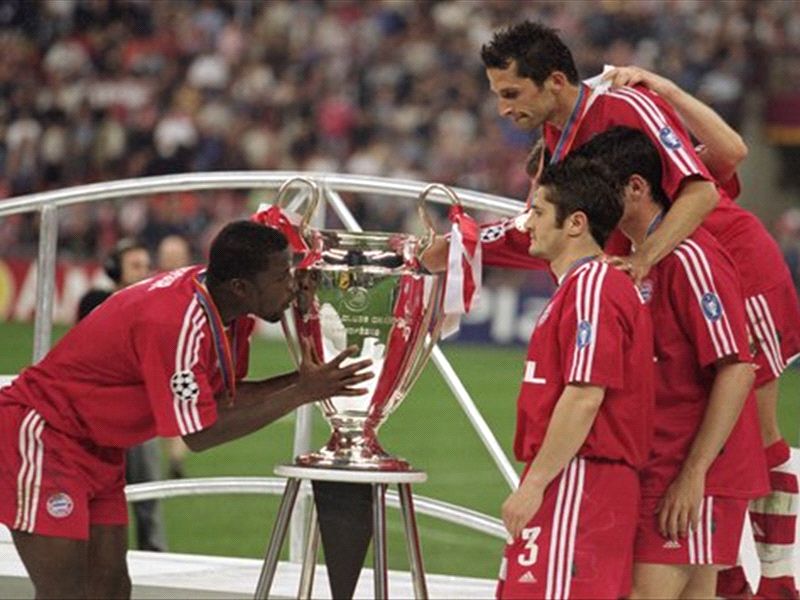 Ghana and Germany enjoy an enduring romance, never mind that they thrashed us 6-1 in the nineties. Some of the country's finest players have spent varying lengths of time playing in the Bundesliga: Abedi Ayew's two seasons at 1860 Munich, Samuel Osei Kuffour's 12-year stay as a Bayern Munich centre-back, Anthony Yeboah's glorious run at Eintracht Frankfurt, etc. It's also a league that has given Ghana two of its five European champions; and don't forget, too, just where the Black Stars made their Fifa World Cup bow.
2. A TITLE RACE BETTER THAN, AHEM ENGLAND'S
The Bundesliga's 2019/20 title race, with just eight points separating first and fifth, is just about the keenest of a major European league right now. Bayern are probably going to nick the Meisterschale in the end anyway — as they have in all of the last seven seasons, in fact, and 28 times overall — but, given the competition this season, they might be stretched a little. Plus, let's be honest: England's own championship battle isn't nearly as interesting these days, is it?
3. GREAT TEAMS, GREAT FOOTBALL
Of the four German sides that competed in the Uefa Champions League this season, three made it to the next round (two of which are advancing even farther); Bayer Leverkusen, the exception, dropped to the Uefa Europa League where they've joined Eintracht Frankfurt and Wolfsburg in making progress. Four of the aforementioned sides stand a realistic chance of conquering the Bundesliga this term, along with a strong Monchengladbach. What's not to like?
4. 'SCOUT' FOR YOUR CLUB
There's a good chance — and you know it — that your favorite non-German European club has sights set on some young Bundesliga-based talent, from Jadon Sancho and Erling Braut Haaland, to Timo Werner and Kai Havertz. Here's your chance to assess them before they sign — if they sign — for your team.
5. WHAT WOULD YOU RATHER DO?
I mean, how would you rather pass the time? Sit around, look morose, and count the days till England and Spain return? Or munch on the Bundesliga as an appetizer, at least, while waiting?
Choose smartly, charley; your sanity might just depend on it.
NY Frimpong — Daily Mail GH