Ghana beat the government's inflation target for 2019 as food-price growth eased.
Annual inflation slowed to 7.9% in December from 8.2% in November, Government Statistician Samuel Kobina Annim in the capital, Accra, said on Wednesday. Prices rose 0.3% in the month.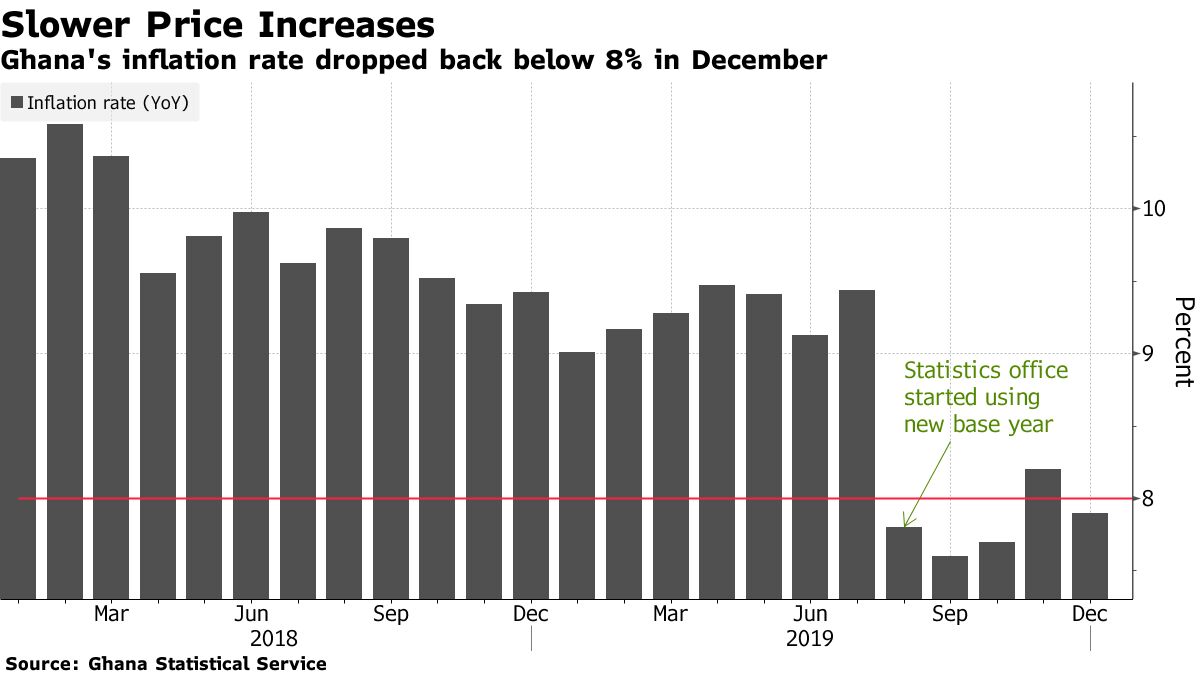 Key Insights
The Finance Ministry's mid-year budget statement set an inflation target of 8% for the end of 2019. Price growth dipped below that point for three months from August as the statistics office started using a new base year for the consumer-price index, before accelerating due to a weakening currency. The agency hasn't provided revised data for the months before August, complicating the calculation of longer term trends.
Food prices rose 7.2% from a year earlier, compared to 8.4% in November.
The central bank, which aims to keep inflation in a band of 6% to 10%, said in November it sees the rate staying inside its target range, barring any unforeseen shocks. The cedi has gained some ground after reaching a record low against the dollar on Dec. 11.
Source: Bloomberg