Ghana Tech Lab has equipped 99 youth under its free vacation training program held at the Accra Digital Center.
The vacation training program was another initiative by the Tech Lab under the E-Transform project of the Ministry of Communications and funded by the World Bank.
The free vacation training program is the third of three free training programs that have been held by the Ghana Tech Lab under its Non-base programs.
The objective behind the free vacation training program was to equip JHS leavers, SHS and University students on vacation with skills on demand in this digital age.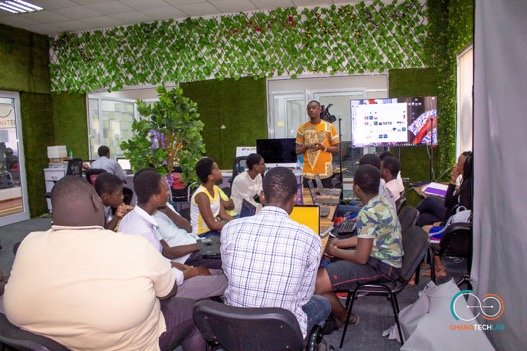 According to a report by the International Finance Corporation (IFC) on Digital Skills in Sub-Saharan Africa, the various regions in this part of Africa has the largest youth population in the world and among the world's fastest growing economies.
To that end, building the digital skills of the youth in Africa, with focus on Ghana is a requisite for driving competitiveness and innovation among the youths.
Ghana Tech Lab in collaboration with World Bank and the Ministry of Communications aim to accelerate digital literacy and equip young people in Ghana to be active contributors in the global digital economy.
The training program imparted 99 young people with digital skills sets in Mobile App Development, Graphic Design and Digital Marketing.
For this training, curriculum was developed according to the skills gap in the industry and then structured comprehensively for students in various levels of education including JHS, SHS and Tertiary students.
The JHS students had lessons on the fundamentals of Graphic Design. They were exposed to the various elements of design and how they can be effectively applied. In addition, they were also given the creative space to create and design their own posters, sketches and logos.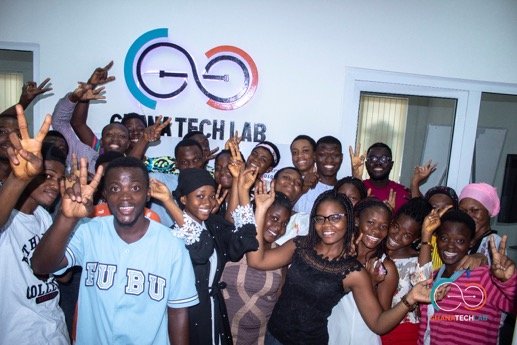 In the Digital marketing class, SHS and some tertiary students were given in-depth knowledge on how to create a compelling brand and leverage social media in business.
A Mobile App Development class session was also organized for tertiary students on vacation. Students were introduced to IFTT, how to create a web browser, etc.
Gabriel from Newtown bragged about having created digital notepads like sticky notes in just 2 days. He commended the efforts of the facilitators and Ghana Tech lab for the opportunity.
At the end of this training, students were not only well-equipped with new digital skill sets but were also introduced to an organization that engaged the skills they acquired.
Source: Ghana Tech Lab/ Prince Sarfo