The Controller and Accountant General, Kwasi Kwaning Bosompem, has warned that workers on government payroll without National Identification Authority (NIA) numbers will not be paid salary from December 1, 2021.
According to Mr Bosompem, the Controller and Accountant-General's Department (CAGD), is collaborating with NIA to have harmonized database to facilitate biometric and unique identification of all workers on the government payroll.
It has therefore urged all government workers to ensure that they are registered with the NIA and that they have obtained their unique identity numbers or miss salary payments.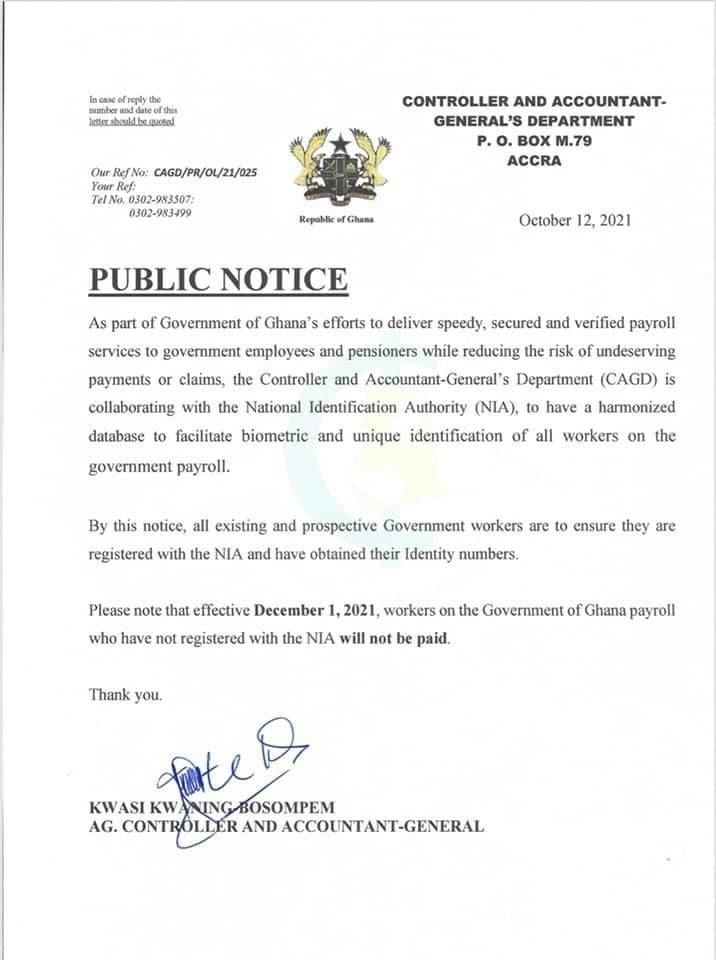 Source: Daily Mail GH