Two footballers, this week, hit a century of goals.
And, while Portugal's Cristiano Ronaldo reaching that milestone — as only the second man, the first from Europe, to bag triple digits in international football — was deservedly feted globally last night, the achievement of the other guy, Ghanaian forward John Antwi, might have gone unnoticed by his countrymen.
Mention Antwi's name in his own homeland and many would roll their eyes in wonder. Here, bearing 'John' as a first name is likely to yield more gains in the political arena than on a football pitch. Beyond former national stars Paintsil and Mensah, in fact, you might struggle to find other Johns in these parts renowned for their prowess with a ball.
Antwi?
Well, not so much.
In Egypt, though, you won't find a more famous John; Antwi is the greatest — the most prolific, at least — foreigner to have played in the nation's elite division. The 28-year-old has been in the North African country since 2013, save a few months in 2015 spent with Saudi Arabia's Al-Shabab, and has made a name by scoring goals — 100 of them.
He reached that record mark on Sunday, when nouveau-riche Pyramids FC visited El Gounah in the Premier League. Antwi got the only goal, irrelevant in the final outcome, as his club lost. That solitary, consolatory strike raised a goalscoring bar, though, one which would remain intact for a while, and which could well be elevated some more. Only one Egyptian football import — also Ghanaian — gets close.
That was Ernest Papa Arko, whose 61-goal tally Antwi surpassed in style, with a hat-trick for Misr El-Makasa in November 2018. Now, though, there's daylight between Antwi and everyone else. On his international career, however, dawn has barely broken. Antwi is still waiting for his first competitive senior Ghana cap — a shame, given he has consistently shone as one of the brightest stars in a league that serves some of the best domestic football to be found anywhere on the continent.
Antwi's mission in Egypt is now complete, his legacy secure, and it might not be too late to contemplate exporting his talents to Europe, where his exploits are surer to catch the eye of Ghana's national team coaches. It's a thought he has had in mind for some time, as revealed in a June 2014 interview with Goal.com.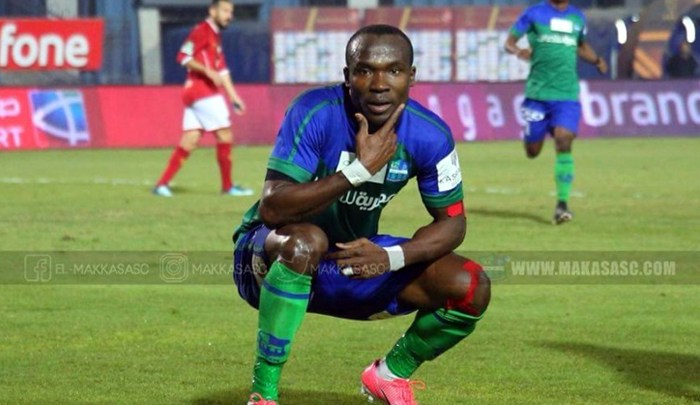 "I am ready to move on," he said at the time. "I want a European move so that I can prove myself like what I have done in Egypt."
That dream might be realised, or it might not. Still, Antwi can feel proud and satisfied. An international career — a good one, especially — certainly adds some luster to any footballer's résumé, even if they are as accomplished on the club football scene as Ronaldo, but Antwi shouldn't lose any sleep over that. He has excelled in Egypt, a country [in a region] where not many Ghanaian footballers have had this much success. In the light of all that he has achieved, nothing else matters for now… and, perhaps, for good.
NY Frimpong — Daily Mail GH