The National Democratic Congress (NDC) has expelled Koku Anyidoho, a former deputy general secretary of the party for indiscipline.
The party said the decision comes after the Functional Executive Committee (FEC) considered the report and recommendations of the National Disciplinary Committee on the case of misconduct and anti-party behaviour, brought against Anyidoho.
A letter signed by Johnson Asiedu Nketia, the general secretary of the NDC said, "The Committee's report found you guilty of the said allegations of misconduct and anti-party behaviour and recommended your outright expulsion from the party."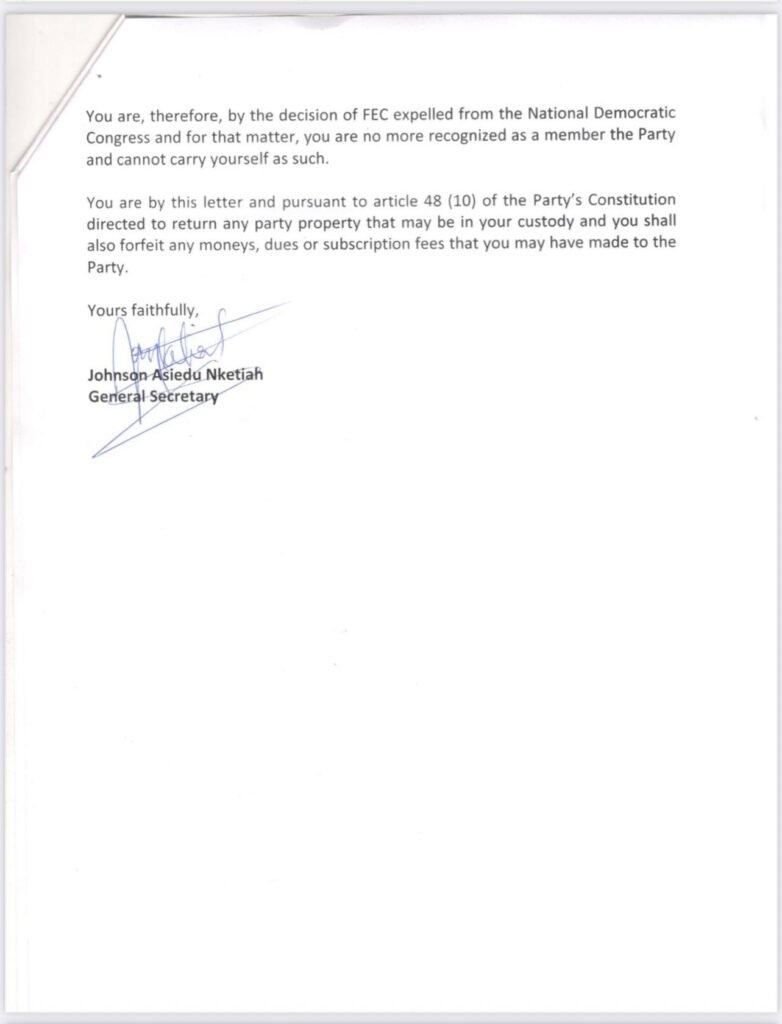 "You are, therefore, by the decision of FEC expelled from the National Democratic Congress and for that matter, you are no more recognized as a member of the Party and cannot carry yourself as such."
In February this year, the National Democratic Congress (NDC) suspended Anyidoho with immediate effect.
It followed the consideration of two separate petitions by party members, Mobarak Abdul Karim and Eric Adjei, against the former presidential communications director.
The petition raised issues about Anyidoho's conduct which the party believes breached its constitution.
Source: Daily Mail GH