Nineteen years ago, Kurt E.S Okraku received a diploma from the Ghana Institute of Journalism (GIJ), sharing honors in that graduating class with — among others — a certain Anas Aremeyaw Anas, years before the latter became celebrated as Africa's top investigative journalist.
It would take some time for Anas to find his feet and immerse himself fully in the shadowy world of undercover journalism, but Okraku needed no adapting; for him, a career — in sports — had already begun. Football, it seemed, had always been his calling. From a stock dyed deep in the rainbow colors of Ghana's oldest club, Accra Hearts of Oak (he's a descendant of some of the founding Phobians), Okraku embraced the beautiful game with a passion long before he graduated from GIJ was awarded a Bachelor of Arts Degree, in 1997, from the University of Ghana.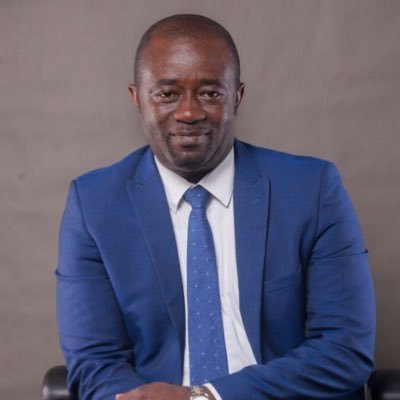 By the turn of the century, Okraku had already held roles with Radio Univers (sports presenter/producer), Afienya United FC (Public Relations Officer), Ministry of Youth & Sports (Public Relations Department), Groove FM (sports editor) and Radio Gold (deputy sports editor). Even more opportunities — mainly consultancy gigs — followed in the new millennium and, by 2006, he was appointed to serve the club after his family's heart, Hearts, as Communications and Marketing Director.
That should have brought a sense of fulfillment, and maybe it did for a while, but Okraku had a little higher to climb. Dreams FC, the side that he founded in 2009, proved the ladder. In the years that have followed, Dreams have risen through the ranks with remarkable rapidity — and so has Okraku, until now Executive Chairman of the top-flight outfit and its lower-level feeder teams.
The height whose attainment would soon see Okraku abdicate his place atop Dreams' hierarchy is the highest in the land: presidency of the Ghana Football Association (GFA), which he secured via a third-round landslide victory on Friday, October 25. Okraku thus becomes the 24th GFA boss, and only the second to occupy the office in 14 years, following 2018's humiliating exit of immediate predecessor Kwesi Nyantakyi.
The blow which ultimately saw Nyantakyi crash was landed by Okraku's old schoolmate, Anas, in a corruption exposé that sunk Ghana football to its knees. Only now, almost a year to the day Nyantakyi was condemned to a lifetime ban by global football governing body FIFA, has the country seemingly shaken off what is hopefully the last vestiges of the previous regime and the fragments left in the wake of its demise, with Okraku expected to justify the 'game-changer' tag he ran his campaign on. But there are those who aren't so certain he could bring anything new, despite branding himself a 'transformational leader'.
I extend warm congratulations to Mr. Kurt E. S. Okraku on his election as the 24th President of the Ghana Football Association. He has earned the confidence and trust of the football fraternity, and his victory is well-deserved. 1/2

— Nana Akufo-Addo (@NAkufoAddo) October 25, 2019
See, Okraku may have been the apple that fell a good distance away, but he was still on Nyantakyi's tree of lieutenants — as an Executive Committee member — when it was axed down, albeit surviving unscathed. That said, while his stint in that doomed regime lasted, Okraku was one of few shining lights, covering himself in glory when handed chairmanship of the FA Cup Committee and, along with a sparkling bouquet of academic qualifications (the most vaunted of which is a MBA in Football Management from the University of Liverpool) and a promise-laden manifesto, he should be well-equipped to deliver.
It won't be easy, however, even for one as accomplished and determined, and wherever it is that Okraku derives his inspiration from — whether the bottomless repertoire of Shatta Wale songs or the skyward-pointing finger that was his symbol long before being handed the No.1 spot on the ballot paper — he needs to reach deep. More than anything, though, optimism and cooperation is required from all. Nyantakyi, toward the end, didn't set the bar too high, so things can't get much lower from here. With everyone else rowing in the same direction, the torch Okraku now bears — lit by the flame with which Anas so mercifully razed the Ghanaian game a year ago — can light up a path into the milky and honeyed land promised over the last few months.
There, beyond the stormy sea and desolate wilderness, it lies. Ahoy!
NY Frimpong — Daily Mail GH