Few African nations have more in common than Rwanda and Burundi do.
Standing side-by-side in the troubled Great Lakes region, the two small nations are bonded by more than just colonial — and, indeed, pre-colonial — history. After they split in 1962, July 1 being a shared Independence Day, their paths haven't diverged very much until relatively recently when Rwanda's economy has boomed and Burundi still one of the world's poorest.
Age-old power tussles between the Tutsi and Hutu ethnic groups culminated in the assassination of heads of states and plunged both countries into civil war and years of turbulence. It all ended at some point — Rwanda in 1994, Burundi much later — and new leaders, borne out of conflict, emerged.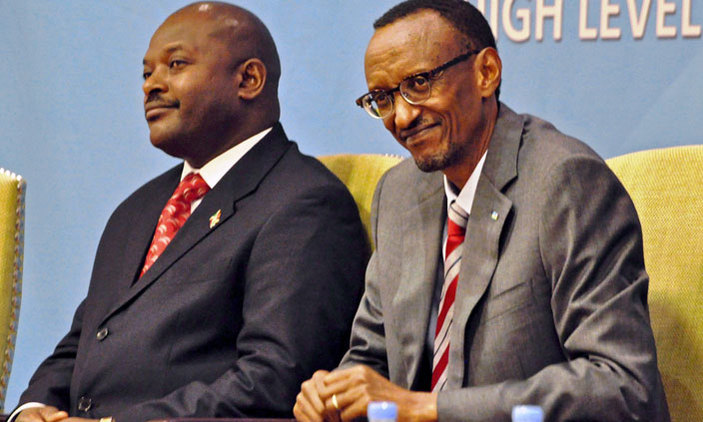 Both men, Rwanda's Paul Kagame and Pierre Nkurunziza of Burundi, initially beamed as beacons of hope in fragile democracies yet quickly ditched those velvet gloves and revealed iron fists forged during their guerrilla past to impose authoritarian whims. And, though that approach never really won them many admirers, a shared love of football — the continent's favorite sport — may just have.
Kagame is a fan of English club Arsenal, vocal when he feels like, and such personal ties must have inspired the signing of a controversial three-year, £30 million shirt-sleeve deal with the North Londoners in 2018 to boost Rwanda's tourism industry. Across the border, Nkurunziza's own sporting interests were indulged at a lesser expense, maybe, but no less passionately.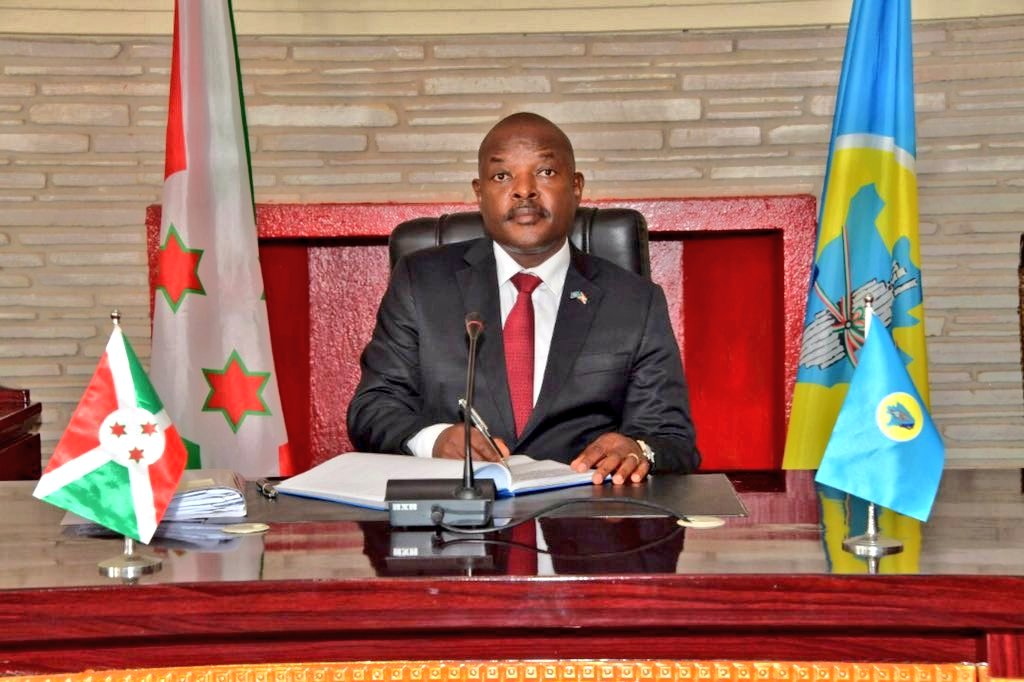 Nkurunziza enjoyed strong roots in sports, bagging a degree in physical education from the University of Burundi, and later lecturing at the same institution. He also held, in that period, coaching jobs with league sides Muzinga FC and Union Sporting. That was in the early nineties, before a sudden wave of violence — refer to paragraph three for details — swallowed Nkurunziza whole, stewed him in militaristic juices, and spat him into politics in the mid-noughties.
On the ticket of the Forces for the Defense of Democracy — the rebel group-turned-political party that he led — Nkurunziza was elected as Burundi's president. His reign kicked off rather well, and among his earlier infrastructural feats was the construction of several sports stadia. But things soured toward the end of that first term, got worse in the second, and spilled over — into another spate of chaos that, thankfully, didn't last nearly as long as its predecessor — when Nkurunziza made an unpopular, yet ultimately successful, bid for a third term.
Not that the whole mess stopped him from pondering a fourth run — with the rules again tweaked in his favor — but Nkurunziza eventually opted against it, instead cheering his successor, Evariste Ndayishimiye, all the way to victory in May's elections. With the title of 'supreme guide to patriotism' – not sure what that means, but it does sound like an elevation of sorts from 2018's 'eternal supreme guide' conferment — awaiting him, along with a luxury villa and a nice pension pegged just north of half a million dollars, retiring wouldn't have been so bad.
Nkurunziza's boots, though, would have stayed on long after the reins of power were handed over: he owned a training pitch, after all; add to that a private stadium, complete with floodlights and a mural that depicts him, a Chelsea fan (hello, Gunner Paul on the other side!), having a moment with his young Liverpool-supporting son; Haleluya FC, a veterans' club that had Nkurunziza playing centre-forward and which accompanied him for friendly games on his travels; and Le Messager, a team that competes in the Burundian top-flight [which, if one needed any more proof of just how much Nkurunziza loved his football, stubbornly churned out live sport deep into the COVID-19 global pandemic].
Alas, that wasn't what he got to retire to, with his death announced on Tuesday by Burundi's government. Nkurunziza's final public appearance — surprise, surprise — was of a sporting nature: at a volleyball game over the weekend, from which he returned and was admitted to hospital before, two days later, 'cardiac arrest' claimed his 55-year-old soul.
At least, though, he lived just long enough to see the Burundi national team, in 2019, make its Africa Cup of Nations debut. And, while Nkurunziza probably wouldn't be remembered as a model leader, his reputation as a zealous — maybe overzealous — sportsman won't be hurriedly forgotten.
NY Frimpong — Daily Mail GH