And so it ends, with Swansea City missing that shot at winning club football's biggest jackpot and, more crucially, securing a return to the Premier League two seasons after their relegation.
If there is any consolation to be had, it probably lies in the fact that Swansea have merely failed at a task that is usually insurmountable for most teams that place sixth in the regular Championship season; of the lot, only Blackpool has managed to reach the Premier League via the playoff route in the last decade. Just two other clubs, during the same period, have contested the final (and lost).
That, of course, is no consolation at all, even if Swansea were always up against it. Brentford, their opponents, may have suffered a 1-0 first leg loss in South Wales that suggested they hadn't yet shaken off the end-of-season slump that cost them — to West Bromwich Albion's profit — a direct ticket to the big-time, but this was far from over.
If Andre Ayew had got his spot-kick on target as accurately as he did the humdinger of a half-volley which followed 18 minutes later, Swansea might have had a steadier footing going into the reverse. Still, they were favourites, even if by the flickering flame of a single goal.
But that flame didn't burn very long, blown out by Brentford's sheer intensity at Griffin Park. Packing out of their 116-year-old home, Brentford had cause to put on a show. And they did, but for still another reason: Brentford haven't tasted top-flight football since 1947. The Bees buzzed, obviously a little hungrier, and stung their guests with the sort of attacking appetite that had seen them outscore every other team in the regular season.
Swansea were down 3-0 only a minute into the second half, with Ayew's stunning finish from only three days prior now barely visible in the rear-view mirror. Rhian Brewster, the young Liverpool loanee, breathed some hope into Swansea's chances with a well-taken goal — from an Ayew pass helped on by a Brentford backline blunder — but nothing more came of that late rally, condemning the club to a third successive season in the English second-tier.
Their misery has been eased, surely, by Welsh rivals Cardiff City's aggregate loss to Fulham on Thursday, setting up an all-west London final at Wembley. But, while Swansea aren't worthy of Premier League football right now – quite obvious over both legs of their semi-final tie with Brentford and, indeed, across the course of the entire season — at least one of their players is.
If any Swan doesn't deserve to wade through the Championship's waters longer than he already has, it's Ayew. He may not have played much better than most of his teammates last Wednesday, but his league goals and assists — 23 in all, the most of any Swansea player — are a big reason why the team even made it this far.
And it wasn't even all about goalmouth action and glory for Ayew, as he got his feet into the dirty work, too, ranking highest — among forwards in the division — for tackles made. The Ghanaian, by all metrics, has paid his dues, and especially in a season that began with him as anything but the firm fan favourite he has now become, following his temporary absence at the start of Swansea's first year back in the Championship.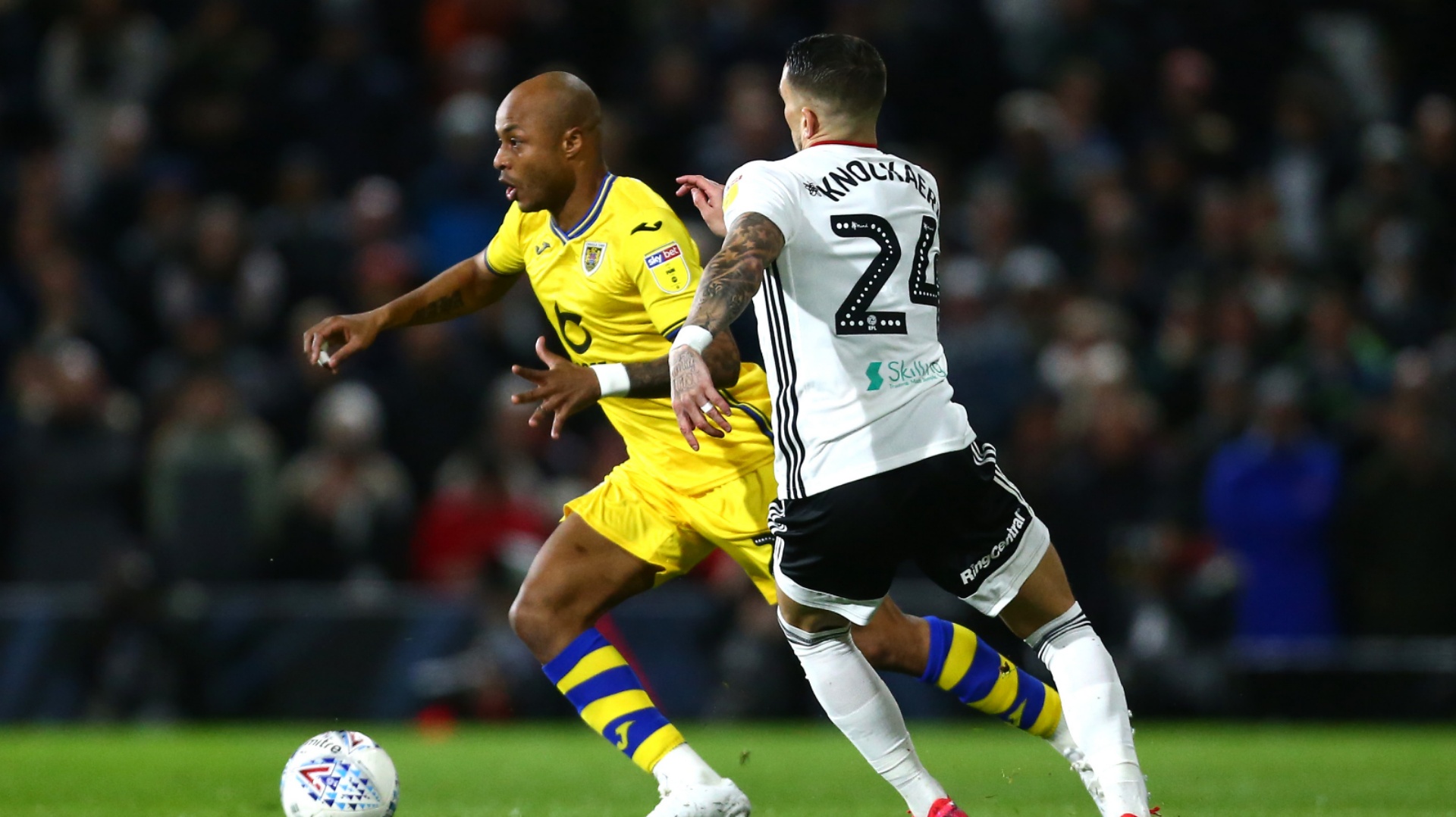 In doing so, Ayew has shown that he does have the heart and the legs to plough through elite football. He is built for bigger things and, for at least another year, Swansea can't offer that. At 30, that might be another year too long to spend in a second-rate league, even as vice-captain and highest earner. A move, to a stage where the lights are brighter and the applause louder, is almost non-negotiable. Even Steve Cooper, his current boss, with whom Ayew enjoys a great relationship, knows that.
"We have seen the real level of player he is this year, with the goals he has scored and the impact he has had on and off the pitch. It's been brilliant to work with him," Cooper told the BBC. "But I understand Andre is a better player than the Championship. That's a matter of fact and I am sure he will have offers to do that."
But, of course, that doesn't stop Cooper and Swansea from trying to keep Ayew beyond this summer — and, possibly, beyond his current deal that runs out in 2021.
"I think that's a conversation me and Andre need to have," Cooper said. "I would like nothing more than for Andre to be playing with us again next season.
"We need to have a good conversation over the next couple of days. We trust each other 100 per cent and in the end we will come to a resolution that's right for everybody."
Ayew's need to leave is probably greater, though. He only just began a stint as skipper of his national team, Ghana, and if he wants to consolidate his hold on the armband — given how intensely critics have disputed his captaincy claim — an extended stay in the Championship isn't exactly the way to go.
Ayew, for a fact, won't lack takers. There are quite a few clubs from the Middle East already lining up to offer him more than he is earning at the Liberty Stadium. If, however, Ayew would put off stocking up his retirement cash for a year or two, top-level football in England — or elsewhere in Europe — should pay off, too, albeit in other ways.
A return to the Premier League might be the most tempting move, and there should be a market for experienced 30-year-olds who could put in a decent shift for some mid-table or lower-half club. Ayew, I believe, still wants to make a mark, and he'd take that chance wherever he finds it . . . even if at — ahem — Swansea.
NY Frimpong — Daily Mail GH