Fifteen years since he joined Chelsea from French club Olympique Lyon, Michael Essien still stands as a milestone in the timeline of Ghanaian football.
The £24.4 million fee which sealed that transfer remains a national record — another London outfit, Arsenal, could break it this summer, but the Gunners' courting of Atletico Madrid's Thomas Partey isn't close to marriage — and Essien's time at Stamford Bridge proved defining. He wasn't the first high-profile Ghanaian to make a name in England, home of the world's premier league; Anthony Yeboah had lit it up for a brief while in the nineties, with spectacular strikes and powerful performances.
But Essien did it much longer, with greater consistency, and raised the bar for any who'd follow. That bar is still where he left it — none of Essien's compatriots, even across Europe, has since matched his standards — but he is already set to raise another. A year after a forgettable spell with Indonesian outfit Persib Bandung, Essien dived a little deeper into football's backwaters. But this wasn't just another late-career adventure; his mission, on the books of Azerbaijan's Sabail, wasn't solely to play.
There, he also assisted the club's Under-19s' technical staff as part of his quest for a coaching badge. Earlier this month, he took that pursuit a step forward, signing a similar deal with Danish club FC Nordsjælland; this time, though, Essien actually joins the coaching staff proper. He would help out on the pitch — adding some star power to the team, surely, though a 37-year-old should feel out of place in a squad with an average age of just under 23 years — but Essien's focus would be on taking the next steps required to hone his coaching credentials.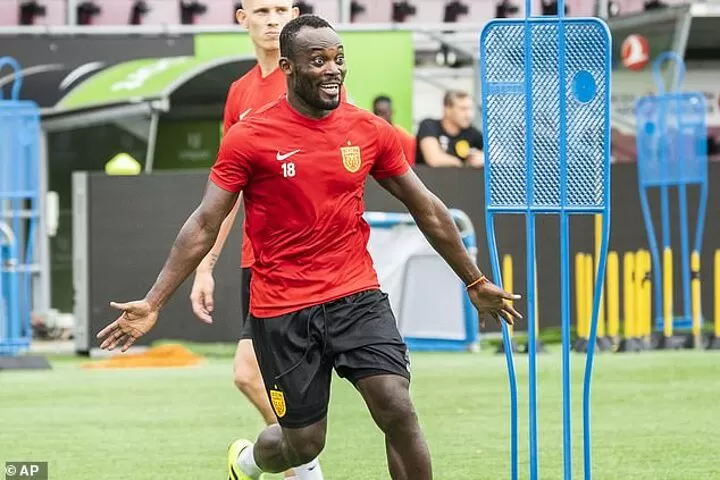 And there couldn't be a better place to start than Nordsjælland, a club committed to football's fundamentals, and which has close ties to Essien's homeland. In 2016, Englishman Tom Vernon — a former scout in Africa for Manchester United and, of particular relevance in this context, founder of Ghana-based Right to Dream (RtD) Academy — led a team of investors to take over Nordsjælland. There, in northeastern Denmark, RtD's culture of nurturing talent is at work and in full flow. Essien's presence, as envisioned by Flemming Steen Pedersen, Nordsjælland's head coach, should bring a sharper edge to the grooming process.
"Michael Essien is not educated yet [coaching-wise], but he has a lot of 'silent knowledge', as we call it," he said in an interview. "When he plays with and moves on the field, he naturally directs with our players, and they get a lot of input. We cannot do that as coaches, so there is a big difference there.
"We have always looked for a former professional player for the coaching staff because it is important that we have someone who has tried everything before," Pedersen added. "He will be able to go into training duels because it's not just about being physically strong. There is also timing and technique in it, so there he will be of great benefit, and in general, he will contribute a lot of small improvements to the players."
One gets the sense, though, that Nordsjælland isn't the biggest European club Essien would work with, especially after he earns his wings. At some point, he should fly, and when he is ready to, Essien would seek to soar as high as possible. Ordinarily, he shouldn't lack landing spots, given the sort of playing career he has had. But Essien probably will because it turns out he is, er, African… and not Zinedine-Zidane-or-Chris-Hughton-kinda-African, if you know what I mean.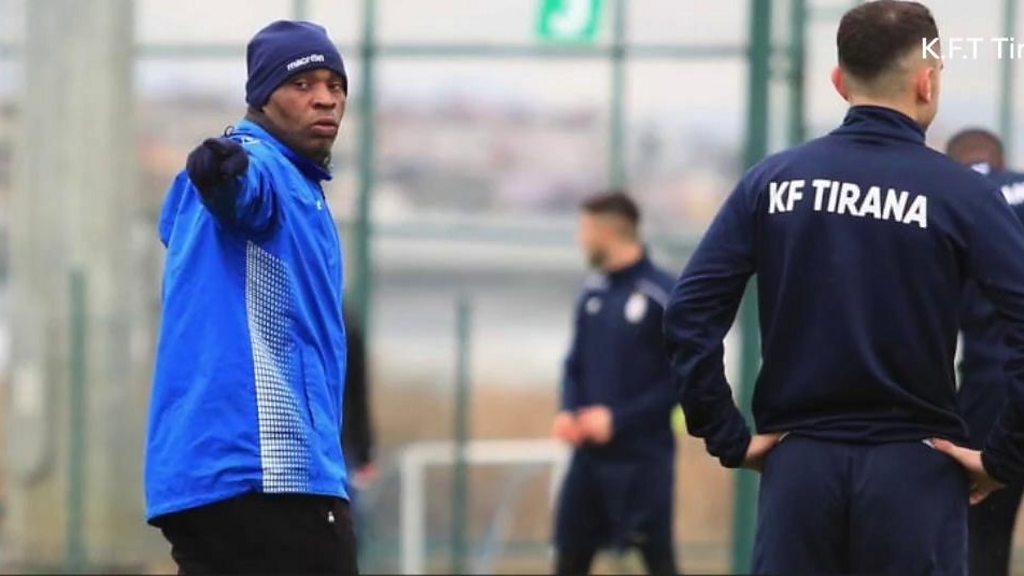 Against African coaches — yea, even the Zidane or Hughton types — the odds are heavily stacked in Europe. The reasons often cited vary — from racial prejudices to little influence among the movers and shakers of European club football — but I reckon it is, ultimately, down to the sort of mould into which Africa's best exports have been cast, given they are generally more prized for their brawn than brains.
Now, hol' up…
I'm not saying they're stupid; you would be stupid to think they are, in fact, watching the likes of Yaya Toure, Samuel Eto'o Fils, or even Essien himself, in their prime. African footballers, particularly when exposed to the European game, are capable of a rather keen awareness of the sport's technical side; there's just not enough appreciation of that by the wider world.
You'd find Senegal legend Omar Daf managing Sochaux in France's second-tier, former Nigeria international Ndubuisi Egbo making waves with Albanian champions KF Tirana, and Sunday Oliseh — another former Super Eagle — steering Fortuna Sittard to some success in the Dutch Eerste Divisie a few years back, but none in a major European league (I looked, trust me, but you could do your own checks).
Essien's generation of retired African stars, in an era when Europe's top clubs are turning ever more toward illustrious former players for managerial gigs, could crack that glass ceiling… maybe shatter it. Yaya — mentioned earlier — has lofty such ambitions; Kolo, the older Toure, has assisted Brendan Rodgers at Celtic, and does same now at Leicester City; Eto'o, too, has chosen that path.
Soon enough — and especially for Essien, our own trailblazer — we'll know where it leads to.
NY Frimpong — Daily Mail GH