MARCH 6 – A day that birthed arguably the finest painter of them all, a bona fide basketball great, and football's most iconic club.
And yet, between Michelangelo, Shaquille O'Neal and Real Madrid CF, there just isn't enough glamour to overshadow the significance of another momentous March 6 6th March birth: that of Ghana as Sub-Saharan Africa's first independent nation.
It's the one day in the year when most people can't help but feel proud of their Ghanaian-ness, weighed down as they are by that label on other days. From districts to municipalities and regional capitals, colours — mainly the country's red, gold, and green — brighten up places and faces.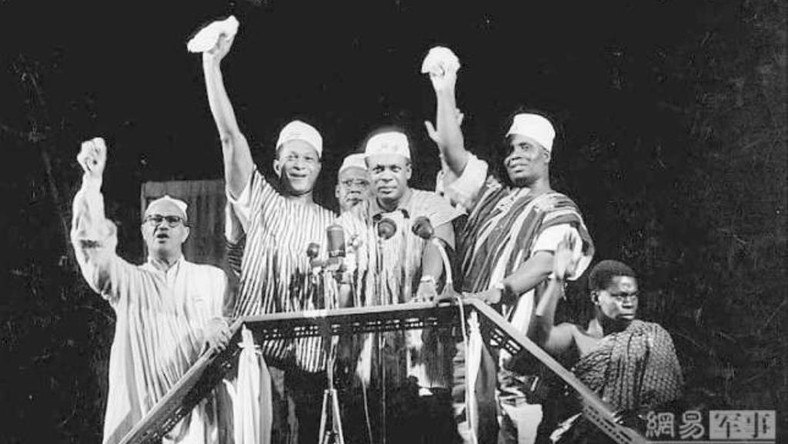 Televisions project images of Dr. Kwame Nkrumah, Ghana's first prime minister and president: often alone and clad in kente, but just as often in the 'smocked-up' company of an elite selection of Ghana's independence heroes at the Old Polo Grounds, delivering those famous words that have been drummed into our heads and hearts from the earliest we've known. Ghana's state-run television station, GTV, stretches the theme of nostalgia a little more and fetches that worn-out yet evergreen film, 'I Told You So', from their archives.
Oseeey, Bob Cole!
The biggest of the Independence Day's many commemorative parades — traditionally held in Accra, but transformed into a regional circus since last year — doubles as an exhibition of Ghana's cultural and military might. The security services, decked out in colorful ceremonial wear, look smart and brisk. The best bits, however, are reserved for those schoolchildren who get to march past dignitaries — the head of state himself, if you're really fortunate — in an exercise that is as much formality as it is a source of pride for these young ones.
Swinging arms and feet — adorned in spotless white gloves and socks that probably wouldn't be outdoored again till, well, next year's event — with precision synchronized and perfected by months of practice, they are led by slightly overzealous teachers and banner-bearing mates; it's what May 1 is to workers, only with more order and meaning. The kids, for their troubles, get an extra holiday to recover from their exertions.
For many others, though — myself included — 6th March feels not unlike any other day of the year. This year's edition, for instance, finds me in a bus with other health workers en route to one of Ghana's smaller towns — Jinijini — for an outreach session. About a hundred kids await and, in half an hour, we'd be there to probe their ears, eyes, and mouths for hidden ailments.
On our way, we see other children lined up in neat queues for the very activity described in the previous paragraph. Some look too young to be exposed to the sun — still in its harsh, unforgiving Harmattan mode — but all look only too proud to be put out here, what with so many adults waving and cheering in admiration.
In the bus, some colleagues reminisce about their own 'march pass' days, dredging up fond memories of sparkling new uniforms and finely polished shoes. Others, however, are engaged in deep conversation — and you'd hear a lot of such discussions on radio on a day as this — about whether Ghana has 'gone or come' in 63 years; the consensus, a surprisingly popular one, is that a few more years of colonial rule wouldn't have hurt.
"Nkrumah was in too much of a haste," one sighs. "We just weren't ready for the big leap in 1957."
"Just look at South Africa," chimes another. "They may have resented white rule, but isn't their country so much better for it?"
Then comes a third participant, seeking to add some light-heartedness to the banter.
"Can't we just write a letter, charley, even if some six decades late, apologizing to our British colonial masters over our haste to be rid of them?"
That draws a round of laughter, deep and full, until someone pierces through it with his own joke.
"No, not the British, please; they'd force gay rights/marriage on us. Just give us the Malaysians or Arabs and we'd be okay," he says.
Ah, now that's a good one, and it keeps us laughing our nation's myriad challenges away, right up till our bus pulls up at the entrance of the premises where the excited chatter of expectant kids drown our final expressions of mirth.
This day, like any other, is about to begin – and on we march, for God and for country.
NY Frimpong — Daily Mail GH