Change.
During his bid to become president of the Ghana Football Association (GFA) last year, Nana Yaw Amponsah promised lots of that, his campaign rooted in a manifesto bursting with measures that could transform Ghana football into the powerhouse it has always had the potential to be.
He failed, though, coming in a distant yet respectable third during the first two rounds of voting before dropping out altogether. Frontrunner Kurt Okraku won and, in the months that have followed, little has been heard from Amponsah's camp. What he hasn't lost, though, is the sweet gospel of change he preached, and the desire to make an impact on the Ghanaian football landscape.
At Asante Kotoko, the club he has just taken charge of as Chief Executive Officer, Amponsah could bring all that to bear. The FA presidency may be the most prestigious and most challenging office in the land, but the seat at Kotoko is, perhaps, only slightly less so. The club ranks as Ghana's biggest, after all, also its most successful, and – in the International Federation of Football History and Statistics' esteemed opinion — Africa's Club of the Century.
No, not this century; the 20th, I meant.
In the 21st, there has been little worth celebrating about the Porcupine Warriors. Yes, they've regained their hold – sort of – as the dominant domestic force, but Kotoko's continental presence has faded into a blur. As a modern, professionally-run football club, there is even less to celebrate, as this writer has so often, and so loudly, lamented. The club is in dire need of an acceleration in the right direction, but has never quite had capable hands at the wheel; even when it has looked like they have, the conductors – a wide, witless web of hangers-on – have kept things stuck in reverse.
See, Kotoko is an institution seemingly set in its ways, steered by forces – seen and unseen – that are devoted to a retention of tried, tested, and dated methods. An example of this, if you need any, occurred only a few seasons ago, when Zdravko Logarusic was named head coach of Kotoko. Er, remember what happened when the Croatian attempted to introduce an unpopular, unfamiliar 3-5-2 formation?
Not all in Kotoko's ranks were enthused, even though initial results weren't so bad. And so some of the bolder dissenters turned up one fine morning to interrupt a training session in expressing their displeasure; days later, Logarusic was out.
Sacked.
There are, of course, other instances that have illustrated just how unyielding Kotoko could be when change, even if wholly positive, appears on the horizon. Kotoko might only be a subset – a huge subset, granted – of Ghanaian football, yet I reckon Amponsah would have had an easier time turning the latter around.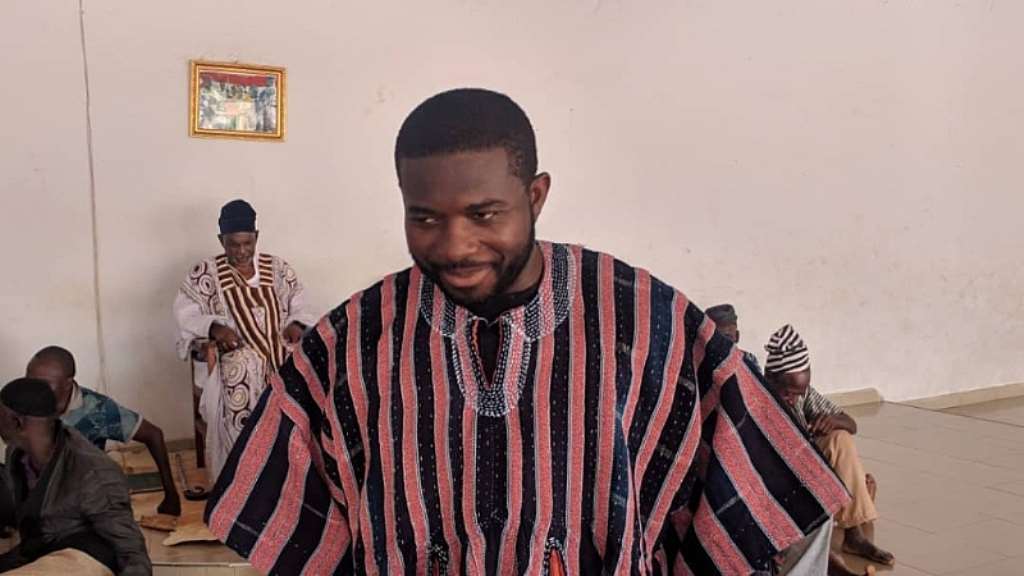 Anas Aremeyaw Anas' corruption exposé in 2018 highlighted the need for the Ghanaian game's makeover – if that wasn't already apparent – and the work of the Dr. Kofi Amoah-led Normalization Committee tilled the ground enough for Okraku to plant his seeds of change. Kotoko's thirst for same is obvious, too, not least to the Manhyia Palace, seat of Ashanti royal power and the source of Kotoko's identity and pride.
Enter Amponsah.
Not since Herbert Mensah have I been this excited by the appointment of a Kotoko boss, but Amponsah is surely worth the hype – and worth the hope, too. Had the FA polls not been reduced – as is, indeed, the case with almost all elections – to a popularity contest, Amponsah could have had a fairer crack at victory, but Kotoko – if they permit themselves – could be the big winners here, harnessing those grand ideas Amponsah brings along.
Now, it's easy to see why Amponsah would jump at the prospect of taking up Kotoko's reins. Kumasi is, in many ways, the beating heart of Ghanaian football – Kotoko the pulse – and if he could make a mark there, that should be a surer ticket for the FA's top job if ever he fancies another go. A low profile did Amponsah little good the first time, and this should be his chance to fix it.
There is, however, no guarantee that Amponsah would eventually depart Kotoko with his reputation improved, or even intact. Not many have had that luxury in the two decades that I've been a Kotoko sympathizer. It has not always been their fault, you know. Kotoko is a huge chessboard, and Life Patron Otumfuo Osei Tutu II – the king – is the only piece that ever emerges unscathed in the end. Everyone – anyone – else could be sacrificed when things get tough; often, after the coach, the CEO runs the greatest risk.
For Amponsah to survive that red sea, fraught with storms and other frightening perils, he'd need a miracle. A man who has his sights set on a five-year plan, running a club that has for so long operated a five-game plan, wouldn't have an easy ride. And while he is being hailed as a Messiah, some kind of Moses wielding powers that could wish away any daunting obstacles, Amponsah would require the backing of the people he leads.
The early odds have weighed heavily against him, with his seemingly imminent appointment a month ago crashing delaying, and some even claiming he is a fan of archrivals Accra Hearts of Oak. The job at hand certainly isn't beyond Amponsah's powers, but the club itself might just be.
NY Frimpong – Daily Mail GH