Asamoah Gyan would probably cling to his place as Ghana's most prolific footballer long after he hangs up his boots. And the revered Anthony Yeboah, even decades after his own retirement, is still esteemed as the country's most renowned goalscoring export.
But neither man — and indeed nobody else — can lay claim to the sort of fairy-tale Junior Agogo lived. On the international scene, Agogo was a late bloomer, first turning out for Ghana in 2006, aged almost 27 and nine years after making his professional debut for Sheffield Wednesday. Three years later, that stint was over.
While it lasted, though, it was fun — and quite fruitful, too, having yielded a dozen goals in 27 games. Three of those came at the 2008 Africa Cup of Nations — same as the legendary Didier Drogba managed at said tournament — and Agogo, finishing as hosts Ghana's joint top-scorer at the event (Sulley Muntari the other), was influential as the Black Stars secured AFCON medals (bronze) for the first time in 16 years. Gyan, mentioned at the outset, was then only a 22-year-old striker who was as frustrating as he was frustrated.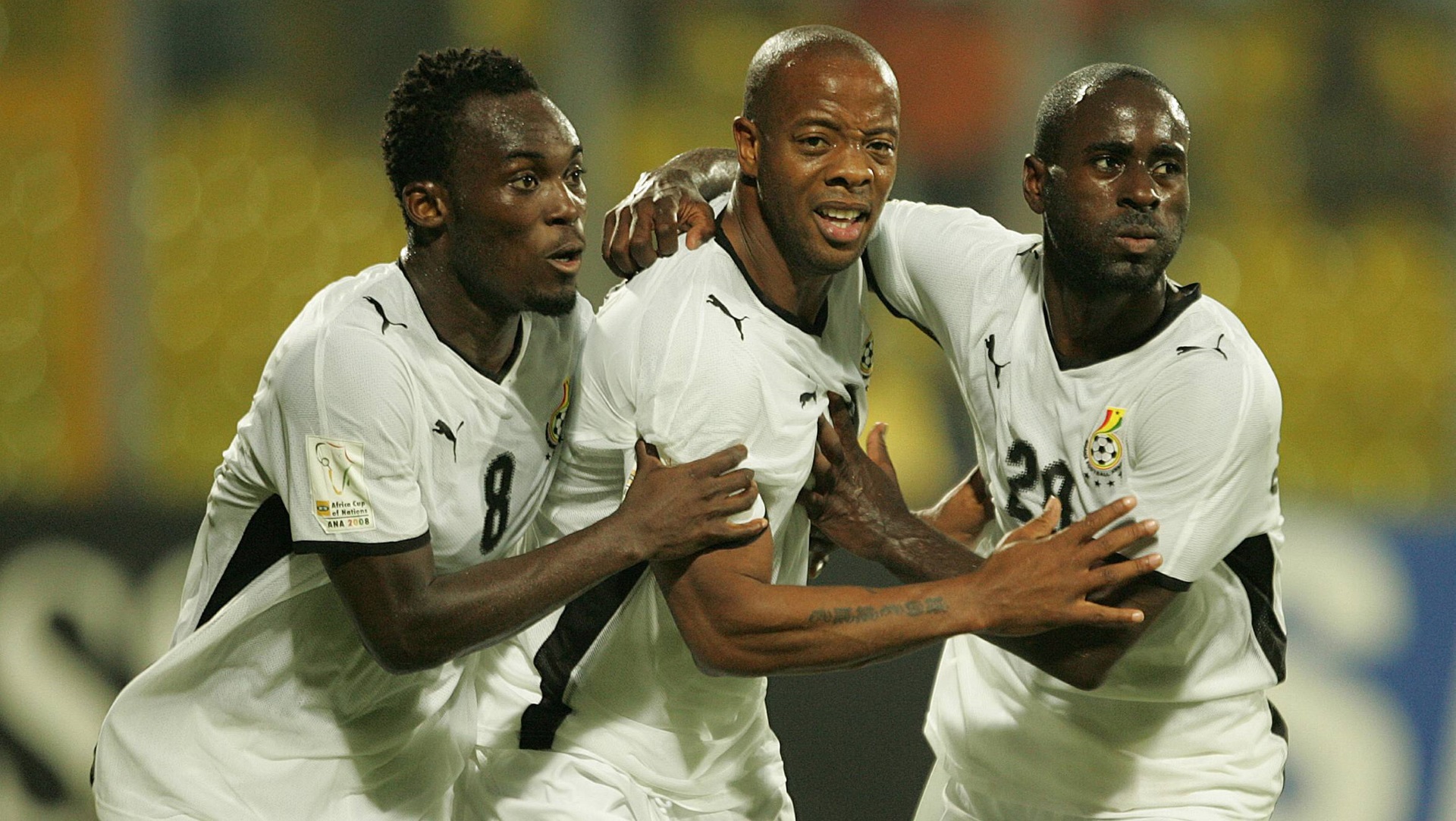 Agogo, on the other hand, was the man of the people. Guys toasted his goals, ladies his biceps. He could do no wrong, it seemed, and he never really did. Instead, it was he who got served a raw deal.
A shock move to Egyptian giant Zamalek should have been the highlight of a club career that largely played out under the radar, but it would prove a rather forgettable footnote, with his adventure at the five-time African champions terminating in a messy financial dispute that required the intervention of football's highest authority, FIFA.
Then illness struck, as Agogo suffered a stroke that dragged for a considerable stretch, compounded by a lack of concern from his former national colleagues. For a while, however, it felt like he had brushed off that serious health scare and fully embraced life again — judging, at least, by a video that went viral not long ago of him dancing poolside, cigarette in hand — only for news to break on Thursday that Agogo had passed away, 21 days after turning 40 — the very age at which life supposedly begins.
His life — which actually began just two months after a famous uncle oversaw a successful coup d'état in Ghana, before alternating between spells in the west African state and the UK — mirrored his Black Stars career in more ways than one: short, sweet and special.
NY Frimpong — Daily Mail GH