From ear to ear, Lionel Messi's grin stretched. In his hands, the Ballon d'Or — football's most coveted individual laurel and the sixth of his remarkable career — gleamed, as golden as his feet.
A worthy winner?
By a 'mere' seven votes, yes — also if the sense of unanimity that emanated from the audience at the venue, and from the wider world on the Internet, was indeed valid endorsement. There were dissenting voices, of course, and not just from those who — like myself — believed next-ranked Dutchman Virgil van Dijk would have been a more fitting awardee. Louder, perhaps, were the lot that believed the man who came two places after Van Dijk, Liverpool teammate Sadio Mane, deserved a higher spot for all he achieved during the year under review.
Cheikhou Kouyate, Mane's colleague with Senegal, weighed in, as did former Teranga Lion Habib Beye — a bit too heavily, maybe, playing the race card and all — but others offered less forceful yet rather compelling arguments in the 27-year-old's favor. Leading the queue?
Why, Messi himself!
"It's a shame to see Mane finish in fourth place," the Argentine told Canal+.
Winning the Uefa Champions League in the same season he starred so gloriously as Liverpool waltzed through their best Premier League campaign yet, and following it up with a great run at the summer's Africa Cup of Nations and a rousing start to the current term, it's not so inconceivable that Mane could have finished in Cristiano Ronaldo's Van Dijk's Messi's place. The Barcelona star, as he often does, hit the mark.
Here comes the grand irony, though: most of the votes which Mane could have counted on to reach greater heights actually ended up in Messi's bag, and some in Van Dijk's. I'll explain — but not after African football legend Didier Drogba, co-host of Monday's event and a man who probably should have won the Ballon d'Or himself in his time, makes the point on which my case is premised.
"To see you on the podium would've seemed so logical to me, but I have to state that if we [Africans] don't show solidarity to African players we won't have Ballon d'Or winners like George Weah," Drogba wrote, to Mane, on Instagram.
The Ivorian's not-so-subtle dig, it would seem, is aimed at the African journalists who had the opportunity to vote for a Ballon d'Or winner yet decided against choosing Mane. If so, he does make a pretty strong claim.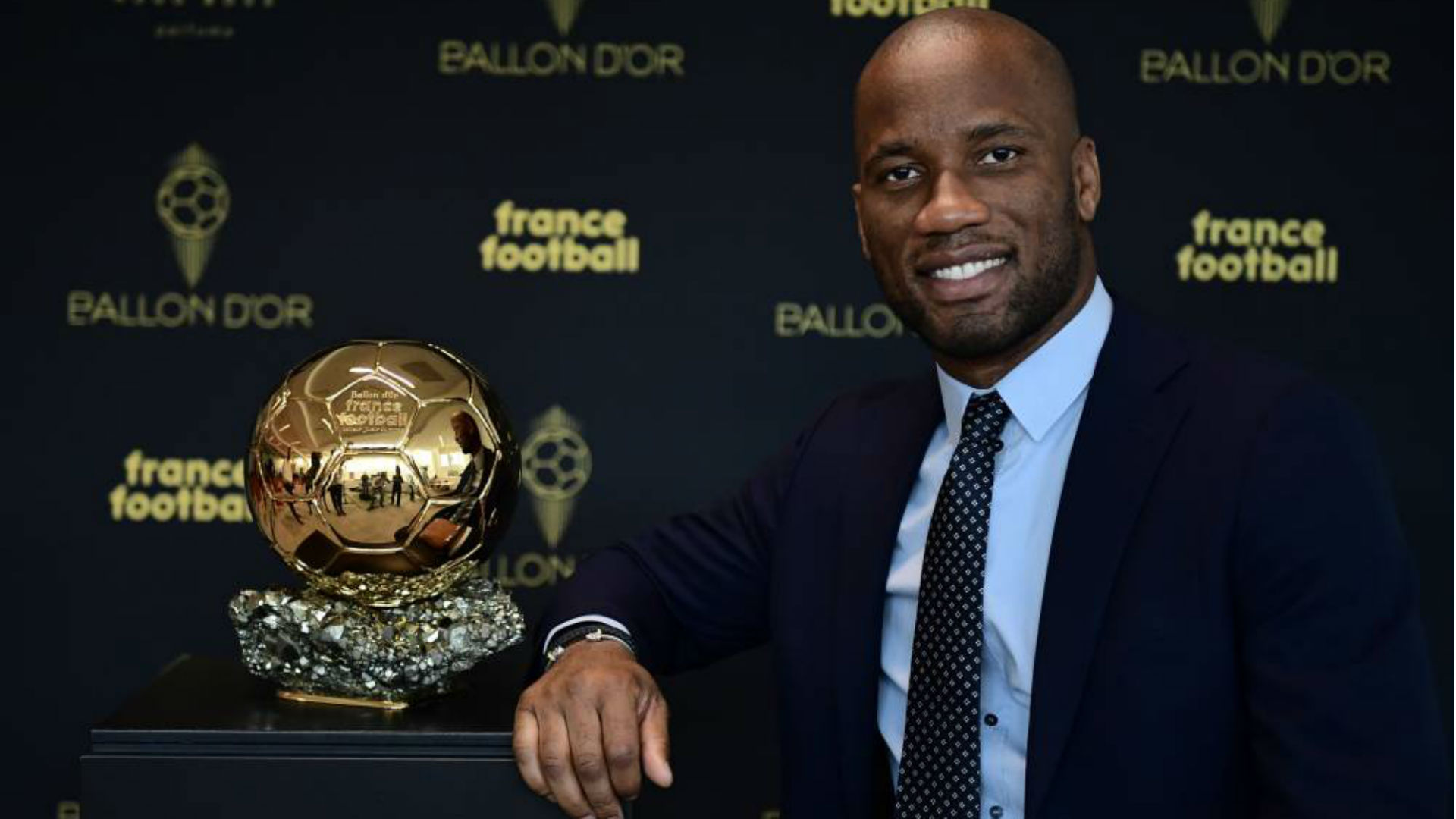 As weighty a task as electing the world's best footballer is — only 176 had that distinguished honor this year — France Football, the organizers, generously provides a three-criterion guide for each participating journalist that should make the task a little easier. The extent to which that works, though, remains debatable, as there is plenty of room for personal biases that could color a journalist's judgment.
It's not by sheer coincidence, for instance, that this year's top five all ended up as the highest picks of the journalists who voted in the names of their respective countries. It's also why the winner dominated votes cast on his home continent, with his immediate runner-up enjoying similar gains in Europe.
That luxury is one Mane didn't have, however, for Messi and Van Dijk claimed the bigger shares of the African votes, too, ahead of the former RB Salzburg man. Fifteen of the 49 African countries represented didn't have Mane among their top 3 selections, while only a dozen made him their first pick and as many rated him second; Mohamed Salah, also of Liverpool yet a good distance behind, had just two apiece.
Now, biases aren't to be encouraged, but if that's the card being played by the rest of the world, Africa's hand could be forced; it should be, in fact.
Really, it's not like the Europeans and South Americans need our help to promote their agenda, and while African votes alone won't necessarily crown the continent's first Ballon d'Or winner in decades, it's a push regardless.
Messi and Van Dijk — even Ronaldo, Alisson, Mbappe, or Kevin De Bruyne — may have deserved all the votes received from Africa, but certainly not at the expense of nominated Africans who proved just as good, if not better.
"I'll try to be there [next year] and maybe lift the Ballon d'Or," Mane said in a video message to his fans explaining why he couldn't make it to this week's gala. "Inshallah."
Let's not disappoint him — or any other African footballer who might be up for the gong, for that matter — when the time comes, shall we?
Kow Frimpong — Daily Mail GH