Sadio Mane and Mohamed Salah are not the only Africans at Liverpool but, until recently, you'd almost have thought they were.
Between them, the two forwards have grabbed 136 goals for Liverpool over the last three seasons, along with a total of 53 assists. Those staggering numbers have helped push Liverpool to consecutive UEFA Champions League finals — one of them won — and to within a point of securing maiden Premier League triumph last term, signing off with a club-record tally nonetheless.
Guinea midfielder Naby Keita arrived at Anfield last summer for a fee north of £50 million, but there was already a third African — defender Joel Matip — on Liverpool's roster. Matip joined the Reds on a free in the same window as Mane but has hardly had the same impact, largely due to his low profile and an irregular diet of action. Injury troubles did the most to hold Matip back, despite his potential and ability not lacking, while Liverpool's pre-Virgil van Dijk defensive setup hardly brought the best out of anyone.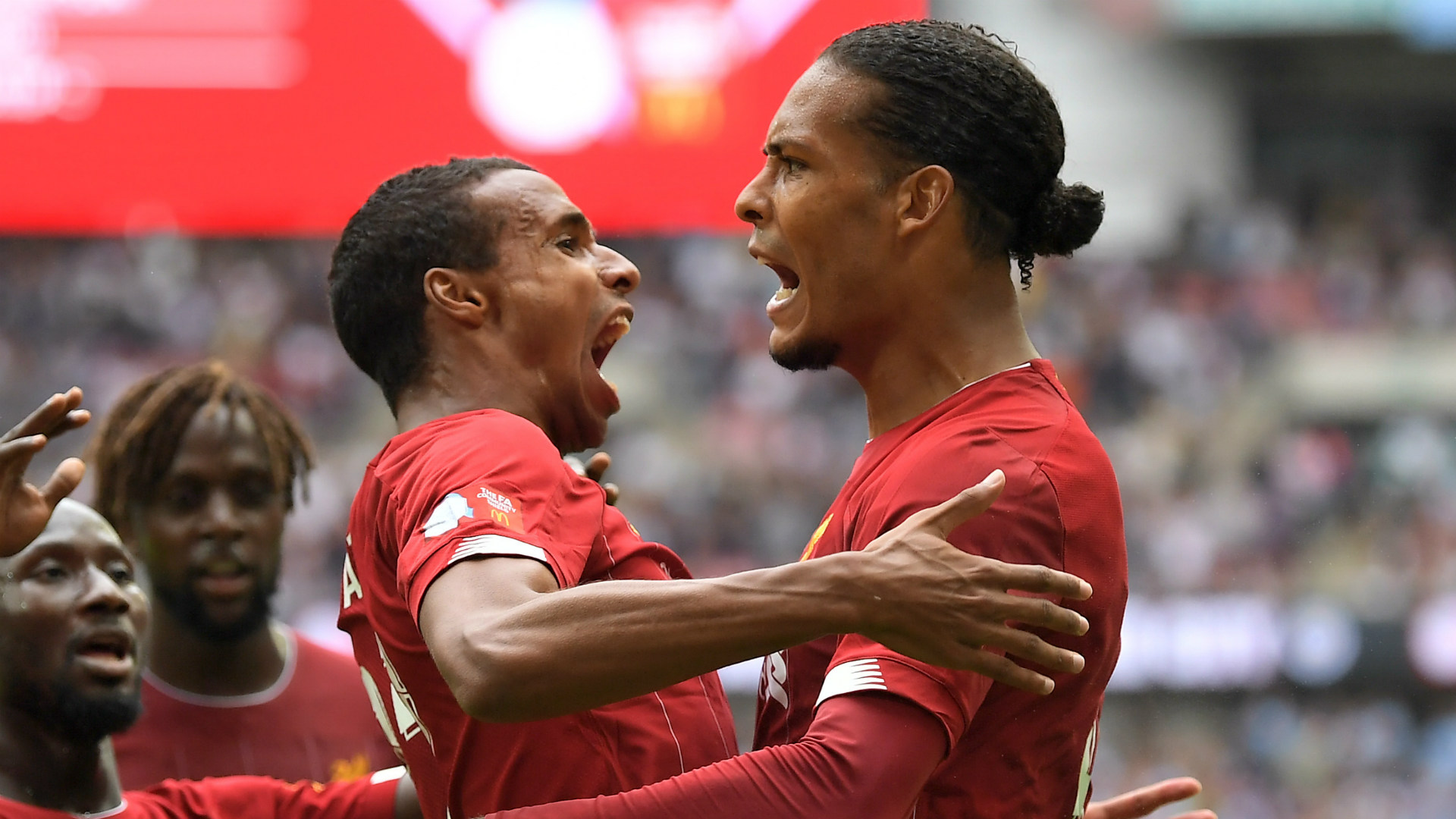 These days, though, there is a new Matip in town — same old unassuming self, yes, but with so much more to offer. He doesn't do eye-catching stuff — even the very best defenders rarely do — but Matip gets more and more of the little things right. He has enjoyed a rich run of fixtures — featuring in 17 of Liverpool's last 20 Premier League games and lasting the full duration of all but three matches he was available for as Klopp's team marched to Champions League glory earlier this year, pitching in with a couple of goals here and there — and is now very much a regular.
Now, you might think it is all to a certain Dutchman's credit, and such a conclusion would not be wide of the mark. But while Van Dijk may be the cornerstone of Liverpool's new-look and upgraded defence — surely the stronger half of his partnership with Matip — he isn't the sole reason why everything is falling in place. A full month separates the two defenders' birthdays, but the gap in quality between them is actually closing up by the game.
See, for all the class Van Dijk oozes, there are times even he has been slightly upstaged by Matip — like in the season-defining, quake-inducing Champions League semi-final second leg meeting with Barcelona at home when the latter put the brakes on the usually irrepressible Lionel Messi.
And that's why Van Dijk picking up the UEFA Men's Player of the Year award last Thursday in Monaco — likely the first of a few big individual laurels coming his way before 2019 is out — cannot bother Matip, for the former Southampton man isn't the only one having the time of his life on Merseyside. There might be a little pot of envy brewing between Mane and Salah right now — even bubbling over this weekend at Turf Moor — but Matip won't be feeling any such hostility toward his own buddy.
Sure, Matip would probably never be mentioned in the same breath as Van Dijk — or even compatriots Mane and Salah — but he is now right up there, too, operating in prime mode as a center better half.
NY Frimpong — Daily Mail GH