For those who claim Kwesi Appiah, head coach of Ghana's Black Stars, rarely ever has much to say, well, think again. The 59-year-old is set to launch a book later this year, titled 'Leaders Don't Have To Yell', and detailing his extensive experience in leadership roles throughout the decades he has spent in football.
Co-authored with marketing and communications practitioner Kyei Amoako, and with a foreword penned by seasoned journalist Kwabena Yeboah, Appiah expresses the hope that the book proves "useful to footballers, coaches, and administrators, as well as to the fans and those who have little or no interest in football."
Biographies by celebrated sporting figures, however, often reveal much more, and Ghanaians would certainly relish reading on the stories behind some of the most intriguing facets of Appiah's rich career. Daily Mail GH suggests five that he may — or may not — have covered:
1. SENEGAL '92
Appiah, as a 21-year-old, had been a part of the team that won Ghana's fourth Africa Cup of Nations title; a decade later, as skipper, he led the charge for a fifth. That expedition, however, would prove anything but memorable for the Asante Kotoko left-back. Just before the showpiece in Senegal kicked off, Appiah was bizarrely stripped of the captaincy due to an inability to communicate in French at a 'Francophone' event; to France-based talisman, Abedi Ayew, the armband went (more on that later). And while Appiah would still feature significantly for the Stars at the competition, he didn't appear in the final. Now, Appiah himself never says much, as implied at the outset, but if his upcoming book touches on this subject — especially all that took place behind the scenes — with some clarity, it surely would make for exciting reading.
2. CAPTAINCY
It was at Senegal '92 that the Stars' captaincy first became a burning issue in the modern era, but it has remained so ever since — even now, with Appiah as head coach; or rather, especially now, because Appiah is head coach. Appiah has had the honor of appointing the last two Ghana captains, yet the latter — a switch from Asamoah Gyan to Andre Ayew, son of Abedi, ahead of the 2019 Afcon — stirred up heated emotions, and many felt Appiah never really learned from what transpired in his playing days. Or did he? And just how important, in Appiah's opinion, is the national team's captaincy? Hopefully, his memoir — crafted around the subject of leadership, incidentally — would provide some much-needed insight.
3. RELATIONSHIP WITH THE AYEWS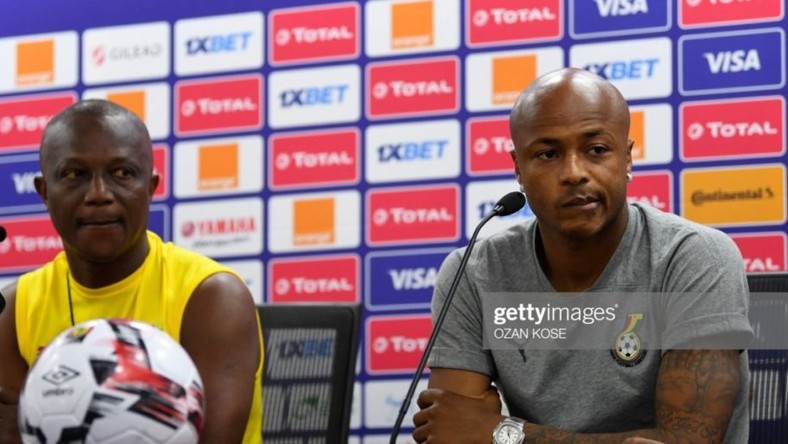 From losing the Ghana captaincy to Abedi Ayew, to later handing it to his son, Appiah's relationship with Ghana football's 'royal' family has proven multi-layered and controversial. Some believe the former incident saw him harbor some resentment against the older Ayew, which supposedly might have influenced Appiah's occasionally 'harsh' treatment of the former Olympique Marseille star's children (Jordan Ayew the other) since he first took charge of the Stars. Appiah has denied that, of course, but many would argue that his relationship with the Ayews could, at best, be described as being of a love-hate nature. Only he can tell, however — and, just maybe, he would with this opportunity.
4. TACTICAL PHILOSOPHY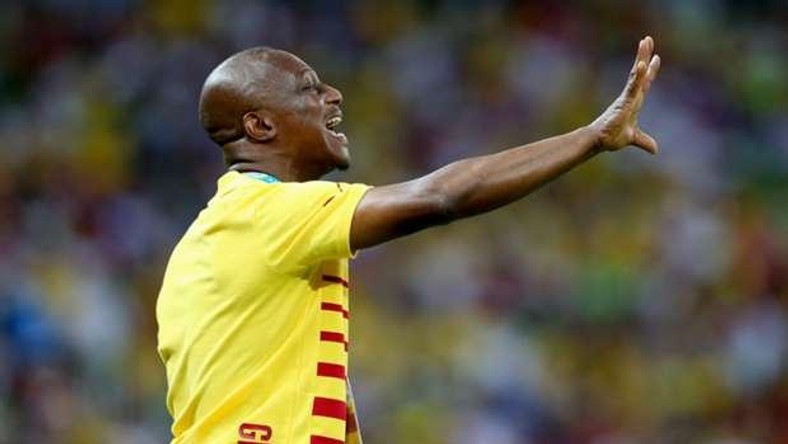 Ah, Appiah the coach — well, not that many of his countrymen believe he is any kind of 'coach'. A gifted talent-spotter, maybe, but hardly a tactician — or so they say on these streets — capable of doing any better with the Stars than he already has in a nearly fruitless two-term spell. Appiah has attempted to respond to such criticism with results — not very well, I must say — but his book could be a fine medium via which, on his own terms, he could lay out his tactical philosophy and views. Will he, though?
5. SECOND COMING
Given how Appiah's first tenure went — ultimately defined by an underwhelming Africa Cup of Nations campaign in 2013 and an even more disappointing showing at the Fifa World Cup a year later — and the manner in which he was eventually let go in September 2014, many were surprised by his willingness to return to the job two years ago. Things haven't turned out much better, anyway, and, with pressure mounting on the new Ghana Football Association regime not to renew a deal that expires at the end of 2019, this could well be the end of the road. The timing of the book's release — due December — seems to suggest so; if true, Appiah could share the inspiration behind his bold, yet perhaps ill-advised, second coming.
NY Frimpong — Daily Mail GH