A security expert Adam Bonaa has called on president Akufo-Addo to fire the Minister for Special Development Initiative, Mavis Hawa Koomson, for firing warning shot at a voters' registration center.
Koomson admitted to firing the shot from her personal gun on Monday at the Step to Christ registration center during a melee over alleged busing of potential voters to the center to register.
"I can't sit and watch people who are not from the constituency register and vote at Kasoa so I decided to go to the polling center to ensure foreigners don't register… I took men to the center, none of my men had a weapon, I fired the warning shot myself," the minister, who serves as MP for the Awutu Senya East constituency, told Accra-based Adom News.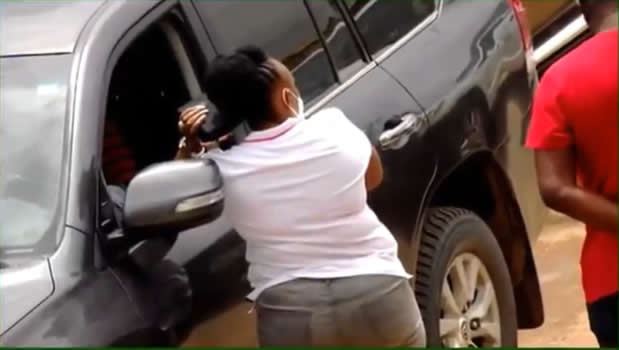 However, in an interview with Starr FM on Tuesday, security expert Bonaa said the minister should resign or should be dismissed.
"Holding a fire arm is a privilege. She is a threat to society and her fire arm licence should be withdrawn," Bonaa stated, adding: "Holding a fire arm do not give you the audacity to shoot. There are rules and regulations. Her constituents should not retain her."
"She should resign and if by mid-day she hasn't the president should fire her. She doesn't have the temperament to be a firearm bearer," he added.
Four men have been detained at the Central Regional Police Headquarters following the chaos.
Source: Daily Mail GH