Delivering the keynote speech at the 4th Graduation Ceremony of the University of Energy and Natural Resources (UENR) in Sunyani, capital of the Bono Region, Nana Addo Dankwa Akufo-Addo — Ghana's head of state — hailed a decision by the university's Governing Council to name it after Dr. Kofi Abrefa Busia, prime minister of the Government of the 2nd Republic, as "an excellent one."
The president continued: "It is wholly fitting that this great man, who viewed freedom as a great ally of progress, should be properly honored by a grateful posterity, and, especially, by citizens of his native Bono Region."
And UENR may not be the last. Indeed, there are plans afoot for other Ghanaian universities to be renamed after personalities as nationally revered as Busia was, even if they are a bit divisive (again, as Busia was). For at least five tertiary institutions, though, that should not be the case. Here is why:
1. UNIVERSITY OF GHANA (UG)

Ghana's premier institute of higher learning (and not just by virtue of its status as the oldest of the lot), the University of Ghana (UG) is a brand unto itself, partly because of the prestige that has long been associated with its rather simple but bold identity. Adding even a word to that time-honored name would be subtracting somewhat from the 71-year-old university's glossy profile.
2. UNIVERSITY OF HEALTH AND ALLIED SCIENCES (UHAS)
The name of this university is already a mouthful — add to it and you would be doing a great disservice to whoever tries to pronounce it. Sometimes, it is best to keep it simple — just like all eight Ivy League members and the United Kingdom's two most prestigious universities. So let's maintain UHAS. And, oh, GIMPA, too.
3. UNIVERSITY OF CAPE COAST (UCC)
There is a reason for which this Ghanaian university is the only one simply named after the city where it is located. Now, I am not saying I know what that reason is, but it doubtlessly is a pretty good one, of which the people of Cape Coast must be proud. A university that is effectively named in honor of a city, then, need not be re-christened after an individual. Or should it?
4. UNIVERSITY OF EDUCATION, WINNEBA (UEW)
From its name alone, there are no prizes for guessing just what this university is set up for. Attaching the image of an eminent national figure would not change that fact, granted, but it certainly does obscure it.
5. UNIVERSITY FOR DEVELOPMENT STUDIES (UDS)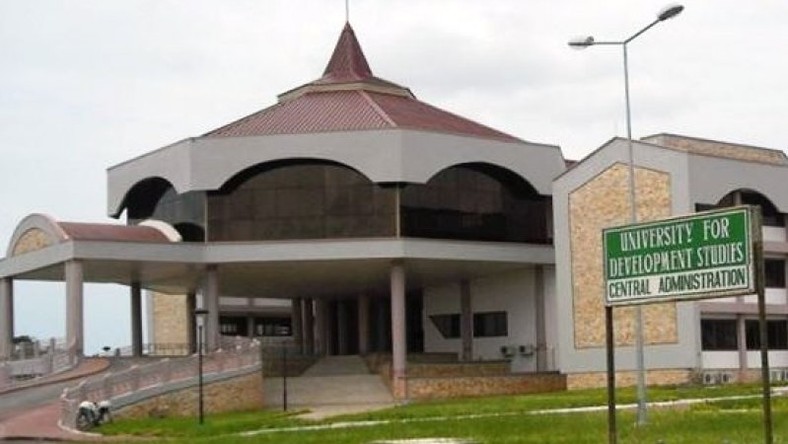 You could apply all the previous arguments to UDS and they would fit just fine, but there is still one big custom-made reason why this particular university's name should be maintained: the person worthiest of such an honour, former Ghana president Jerry John Rawlings (who donated a sum of $50,000 as seed money for the university's establishment) has already "politely declined" the offer. With the queue behind him not a very long one, thoughts of renaming this university ought to be banished – and fast!
NY Frimpong — Daily Mail GH