Since its 2011 inception, the Chale Wote Street Art Festival has blossomed from a one-day celebration of art into a movement that, for at least a few days each year, holds spellbound the Ghanaian capital, Accra. This year's edition takes the party to all-new levels of excitement, and Daily Mail GH highlights five reasons why you just can't miss the ride.
1. FUN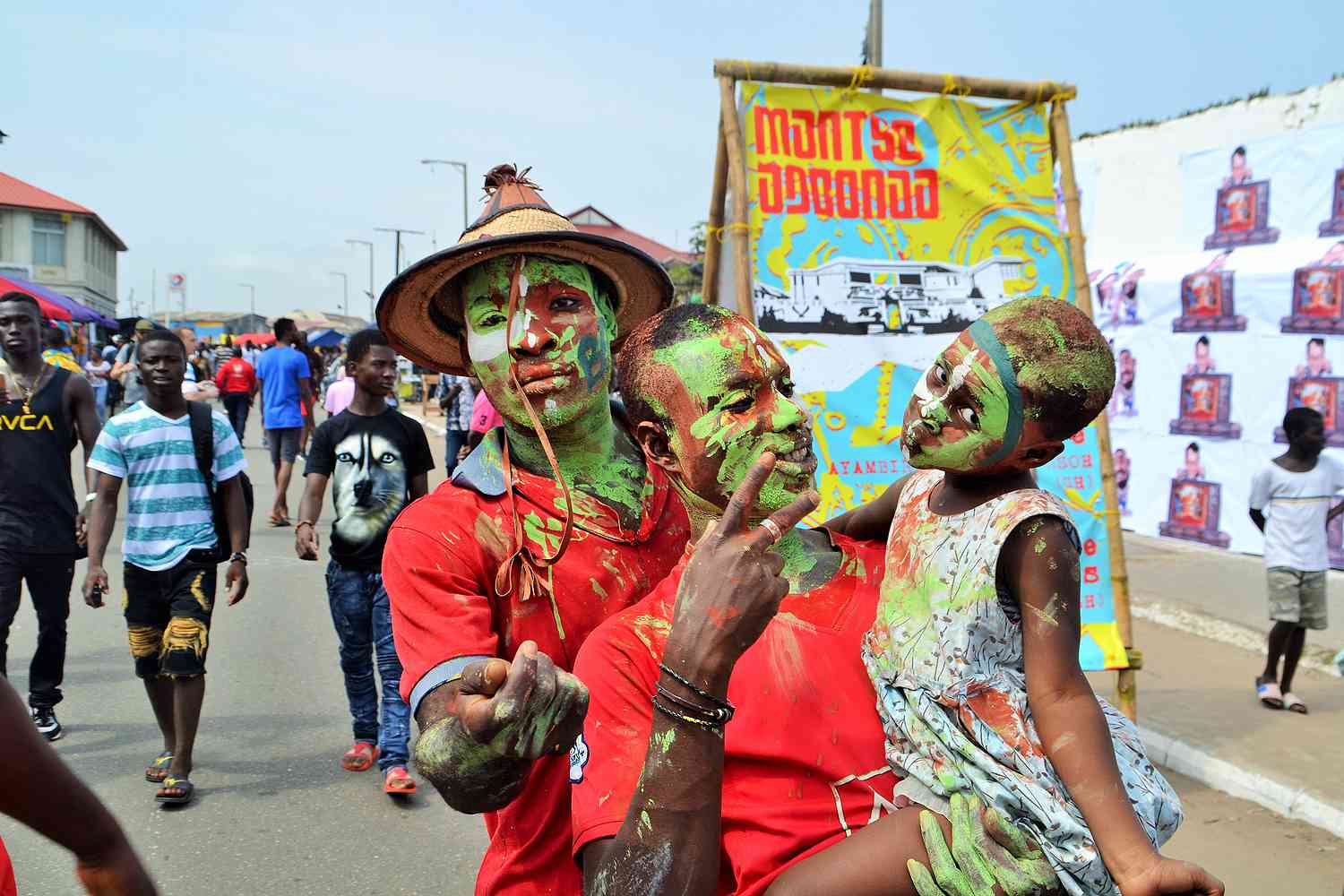 More than anything, fun — in all shades and of all sorts — is one commodity Chale Wote guarantees. From photography and graffiti to music and extreme sports, or just an all-round good time — whatever floats your boat — there is plenty of it served at Chale Wote. Indeed, in such stressful times, everyone needs to unwind somehow — and, surely, no better place to do so than Chale Wote!
2. INSIGHT
Of course, Chale Wote is not merely about bouncing around. There, you also get to learn about Ghanaian culture — albeit a largely alté version of it — and about what inspires the country's old and new schools of art. Each edition is distinctly themed, with the artistic expressions on display reflecting the subject matter. This year, there is a conversation that revolves around a phenomenon termed the 'pidgin imaginarium'. With all that Chale Wote has to teach, you would surely leave with a lesson or two.
3. INSPIRATION
Chale Wote, over the years, has been the springboard from which many an alternative and/or obscure artist has leapt into the mainstream. And for those creatives who don't feel too inspired to take their art seriously, Chale Wote presents a deep pool of inspiration from which to tap. Here, no art is too poor, and every art — even by the little boy in the image just above — is a spectacle. What's not to like?
4. NETWORKING
At an event which claims to draw "200 Ghana-based and international artists" every year, with a record 100,000 attendees for the 2018 edition alone, Chale Wote isn't a place to go and not find someone with shared interests, big or small. For artists aspiring to reach greater heights and accomplished ones seeking to mentor those of less renown, the prospect is an absolute dream.
5. BIGGEST YET
If you haven't been to any of the previous eight editions of Chale Wote, 2019's should have you there. The event gets bigger every year, after all, and the latest is set to be the biggest yet. Duration-wise, Chale Wote 2019 — slated for August 14-25 — is as grand as it gets. You've probably missed a few days already; why miss any more, chale?
Wote!
NY Frimpong — Daily Mail GH