The Africa Cup of Nations — that source of great contention between clubs and countries, fans and officials — has returned to the public square.
Frankly, it never really went anywhere, unless you're counting a brief stop last summer in Egypt. A recent announcement notified the world that the tournament has been restored to its troublesome January/February slot, with the 2021 Afcon set to be hosted in tropical Cameroon where — unlike the preceding edition that saw players drag themselves through water breaks in searing North African temperatures — the idea of a summer Afcon is just about as sound as any hopes of humans ever inhabiting Mars.
The decision, of course, has stirred debate, mostly arguments against the motion. Jurgen Klopp, manager of English champions-elect Liverpool whose team has two-thirds of its regular attacking set-up and a slice of the midfield hinging on African talent, leads the chorus of complaints.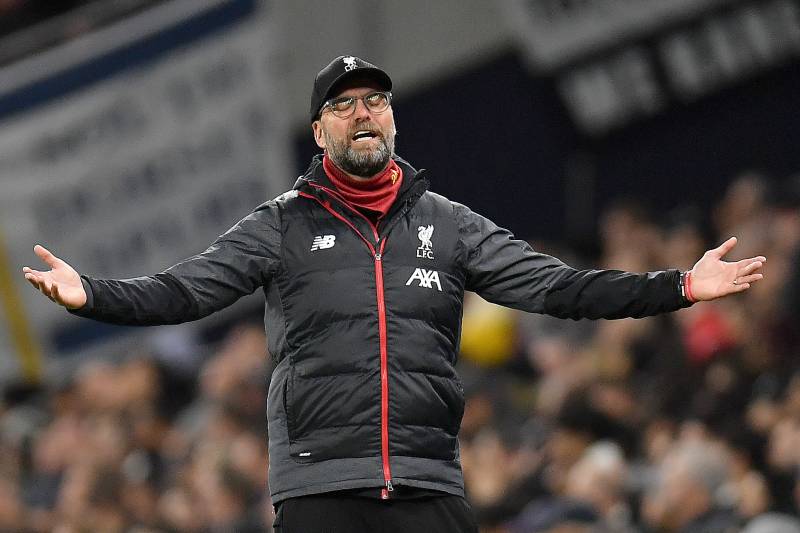 "I couldn't respect the Africa Cup of Nations more than I do because I like the competition and watched it a lot in the past. It's a very interesting tournament," said Klopp.
"But, it's an obvious problem that you play a tournament in the middle of the season, although it makes more sense for Africa to play it in our winter when the weather is better for them — I get that."
Not everyone is whining, though. From prominent personalities have come suggestions on how best the Afcon could be scheduled, going forward, to protect the interests of the continent and those of the European clubs that employ Africa's biggest players.
At a Confederation of African Football (CAF) seminar held in Morocco last week, FIFA President Gianni Infantino recommended that the four-year cycle of other major international competitions be adopted. On another platform, Nigerian football legend Nwankwo Kanu brought up a 'flexible' alternative.
"Maybe what they can do is play the Nations Cup at different times in the year," he told ESPN.
"So when it is hosted by countries in the north or south that don't have rainy season, they can play in the summer. And when it is hosted by countries where it rains, they can play it in January."
Both concepts sound cool — almost ideal — but each has its glaring demerits: Infantino's would see CAF's revenue (a significant chunk of it coming from the Afcon) take a hit, while Kanu's would make the Afcon a rather odd competition (as though its biennial nature isn't odd enough already).
Infantino's proposition might seem a more feasible plan, however, if it were tweaked with the introduction of a CAF Nations League. It's not hard to figure out how well such a thing would work for Africa, if the unqualified success of UEFA's pioneering version — featuring just one nation less than CAF has members — is any inspiration.
Following the European model, flavored to taste, Africa could easily roll out its own template: basically three tiers of 16 teams, with the lineup decreasing in strength as it descends, and the eight lowest-ranked African countries forming the pyramid's base.
In and of itself, the Nations League makes so much sense but, filling up the years between Nations Cups, it would add up to so much more value. If CAF spins it right, two inter-Afcon Nations League runs could rake in far more cash than might be reaped from the single Nations Cup edition which would have taken up that space. The Nations Cup, should it even retain its intrusive mid-season presence, would thus be less of a nuisance, as Africa would finally be operating on the same wavelength as Europe – and much of the rest of the world.
Really, what's not to like?
NY Frimpong — Daily Mail GH