As the race for occupancy of the Ghana Football Association's presidency heats up, a number of names — confirmed or otherwise — have emerged for the chance to be deposed Kwesi Nyantakyi's successor.
One of those [confirmed] is Nana Yaw Amponsah, a capable aspirant but admittedly not as high-profile as some of the other prospective challengers. So just who is Amponsah?
1. ONE-TIME ASPIRING FOOTBALLER
Amponsah has helped several youngsters realize their dream of making it in professional football, but he did entertain such hopes himself in the past. Talented in his youth, Amponsah's prospects of making it as a footballer were crushed by what he describes as a "horrific injury," but as you would find out in the slides that follow, the young man has gone on to achieve great things in the game, albeit off the field.
2. FORMER LICENSED PLAYERS' AGENT & INTERMEDIARY
For a decade, between 2008 and 2018, Amponsah operated as a licensed players' agent and intermediary, brokering transfer deals for almost 100 players around the globe, about half of those being Ghanaians. And although he no longer functions as such, the sterling record Amponsah has left behind in that field is testament to the fact that he has the best interests of footballers at heart.
3. FOOTBALL PERSON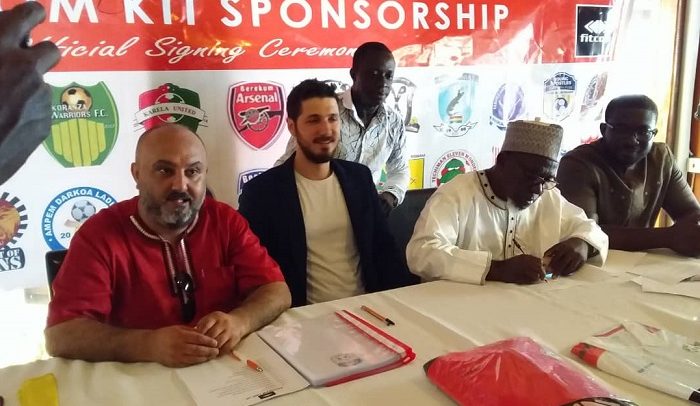 Amponsah is a bona fide member of the so-called 'football people' circle, only without the aura of negativity that envelopes many in that bracket. He is president of Phar Rangers — under the ownership of Phar Partnerships (of which he is Director of Football) — a fast-rising football club that competes in Ghana's Division One League and of which erstwhile Ghana skipper Asamoah Gyan is honorary president. However, it isn't just Rangers that have been blessed by Amponsah's good work; through his efforts, many clubs in Ghana's top-flight, second-tier and women's league have been granted free kit sponsorship by Turkish manufacturer Fitcom. Impressive, huh?
4. SUCCESSFUL ENTREPRENEUR
Even beyond the realm of football, Amponsah has demonstrated his sharp business acumen. As Founder and CEO of Cornny Drinks Limited, a thriving enterprise, Amponsah has crafted a glowing reputation as a successful businessman. Surely, such fine management skills would come in handy if he is to succeed at steering the complex structure that is Ghana football.
5. DEVOTED ACADEMIC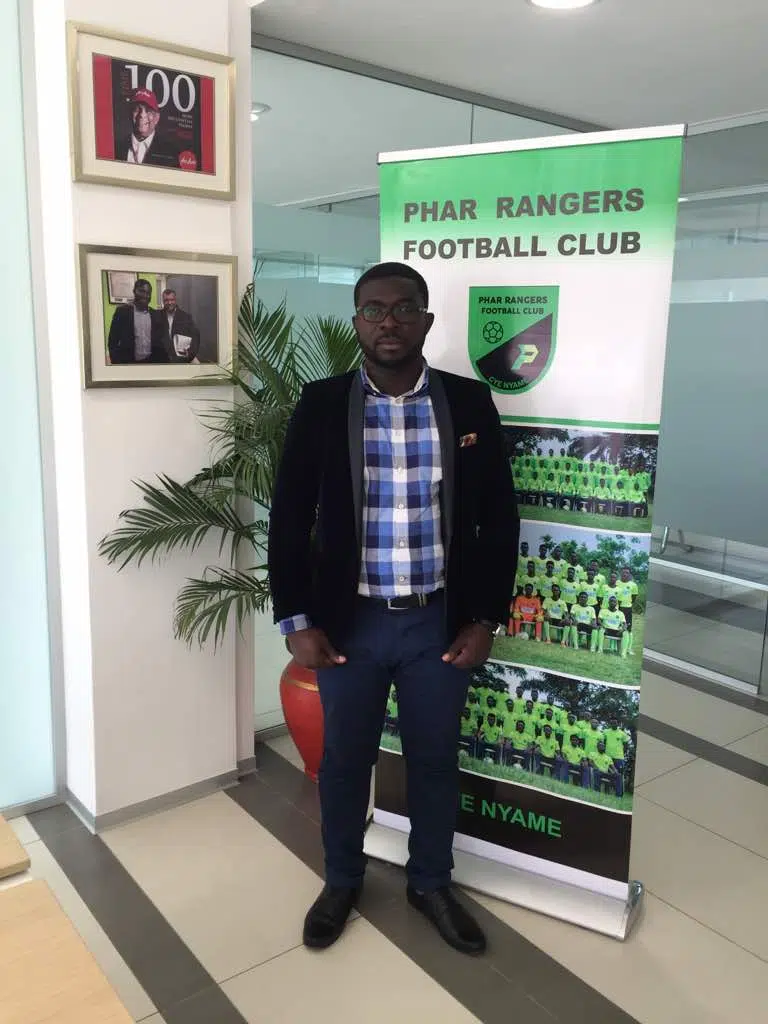 All the aforementioned success – within football and outside the sport — has not come by chance, of course. Much of the excellence Amponsah has achieved in practice merely reflects years spent honing his academic credentials. The 36-year-old holds a Master's Degree in Sports Law and Practice from Leicester DE Montfort University (UK) and is currently in the pursuit of a PhD in Sports Leadership at Concordia University (USA), having already acquired a Bachelor of Arts Degree in Psychology and Political Science from the University of Ghana. Academic brilliance alone does not qualify one as an administrator, granted, but for what it's worth — and it's worth a lot — Amponsah ticks that box, too.
Source: Daily Mail GH