The latest set of games in the 2019/20 Ghana Premier League (GPL) season treated fans to some exciting football and thrilling outcomes, and Daily Mail GH captures the biggest lessons and highlights of the matchday from a slightly peculiar perspective.
1. WILL THE REAL CHELSEA PLEASE STAND UP?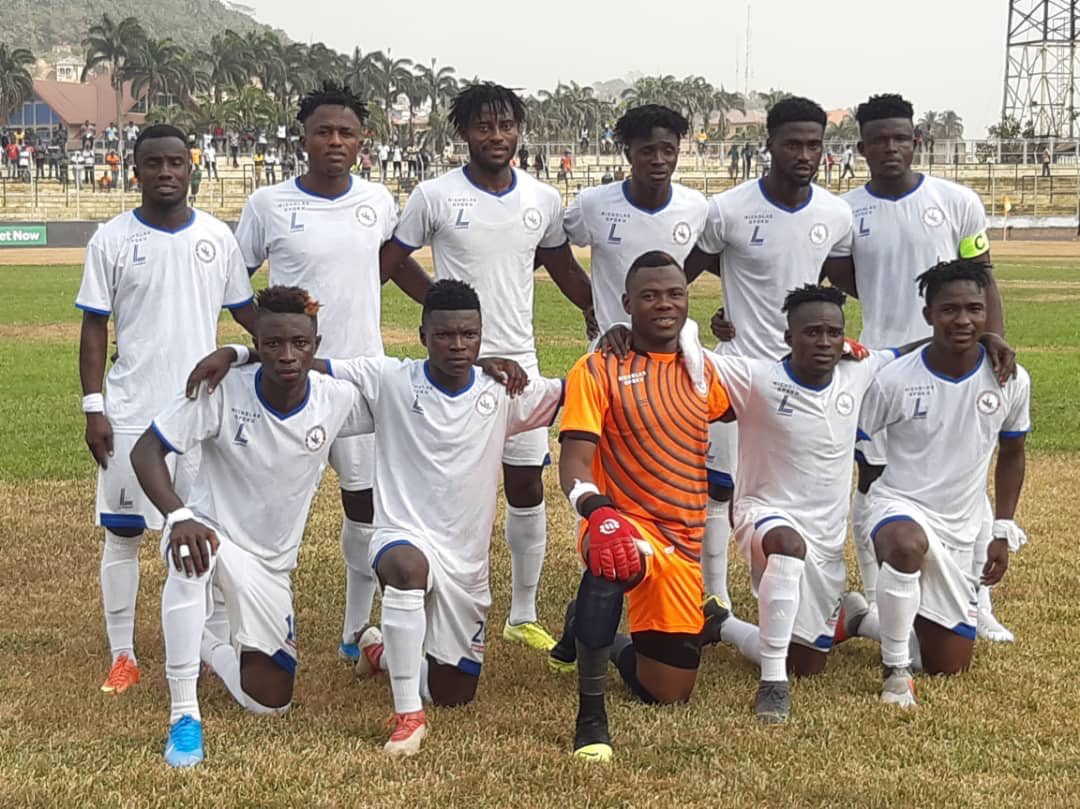 On a weekend when their English namesakes delivered another low in a season that has almost proven the success it hasn't been (we know that doesn't make sense, but neither does Frank Lampard's Chelsea), Chelsea — Berekum version — showed how it's done. With the exception of a draw at home to Liberty Professionals this season, the Blues have skipped from one 1-0 win to another — doing the least, seemingly, yet actually doing the most. A third away victory against more fancied opponents — Ashantigold falling, just like Hearts of Oak and Asante Kotoko before them — keeps Chelsea at the top and in the hunt for a second league title.
2. GHANA FOOTBALL DOES PAY AFTER ALL
There is a belief that football in this country doesn't pay — apparently the reason why everyone wants to play in some Scandinavian team with a name that twists tongues — but that myth was finally disproved and put to bed over the weekend at the Carl Reindorf Park. New Hearts of Oak signing Emmanuel Nettey really caught the eye in the Phobians' comeback win against hosts Liberty Professionals, and the midfielder was given a taste of the good life after the game. On his way to the dressing room, he was summoned by appreciative Hearts fans and, after a few minutes spent communicating with them across the fencing, Nettey emerged with a wad of cedi notes that will make many a 'trotro mate' and police officer salivate. Don't be deceived; Ghana football certainly pays — and it pays instantly!
3. CARL REINDORF 'WILDLIFE' PARK
Not for the first time, fans were 'treated' to the otherwise hidden face of Liberty's Carl Reindorf home, with three snakes reportedly spotted and killed during Hearts' visit. The venue, not too long ago, was graced by a flock of sheep on another matchday, leaving WWLTW guessing just which animals would be on show in the future at a grounds that is quickly building its reputation as a proper football wildlife park.
4. GOOD WEEK: SONGNE YACOUBA
Kotoko striker Songne Yacouba had a really good weekend, drawing comparisons with English Premier League topscorer Jamie Vardy on social media. Never mind that the only thing the pair had in common was missing from the spot; any publicity is good publicity, right?
5. BAD WEEK: HEARTS v KOTOKO
Thus far this season, Kotoko and Hearts haven't been their usually imposing selves, dropping points all over the place and serving up little excitement. It did feel like a good thing, though, with WWLTW believing both sides were reserving the juice and drama for next Sunday's 'Super Clash' in Accra. Yet, as though on cue, both scored in the closing moments of their respective Matchday 5 games to squeeze victories from what looked like a draw (Kotoko) and a loss (Hearts) — and now we're not quite sure either club has anything left in the tank to offer in their upcoming meeting.
Jo Ansah & NY Frimpong — Daily Mail GH