Africa's reputation as a major exporter of football talent to the rest of the world is undisputed, as the CIES Football Observatory regularly confirms.
Most of these find their way to Europe, inevitably, with Asia and North/Central America claiming quite a few. The route to South America, though, is significantly less trodden or popular. It might have been a thing some years ago, although mainly a peculiar Cameroonian taste.
Two players, Pierre Webo (Nacional, Uruguay) and Geremi (Cerro Porteno, Paraguay), even made South America their first port of call outside Africa, opening up paths into, ahem, Europe. Geremi went on to play for clubs like Real Madrid and Chelsea, even winning the UEFA Champions League. Webo, his cousin, must have enjoyed his own South American adventures so much that he returned to Nacional for a second, albeit shorter, spell.
Not long after moving from his home continent in the nineties, striker Alphonse Tchami joined Argentine outfit Boca Juniors, lasting all of three seasons, before retracing his steps to Europe. That move was made in 1994, when countryman Cyrille Makanaky — an iconic member of Cameroon's 1990 FIFA World Cup team — was also turning out for Barcelona (of Ecuador, darling, not Spain); like Webo, he grabbed an encore just before quitting football. And when the great goalkeeper Thomas N'Kono had to choose his own final station, he also settled on South America: Club Bolivar, Bolivia.
As recently as 2014, toward the end of a modest club career, Modeste M'Bami — also an Indomitable Lion of some fame — spent time at Millonarios in Colombia. Other African countries have had notable players go that way, too: from Ghanaian prodigy-turned-journeyman Nii Odartey Lamptey (Union Santa Fe, Argentina) to South African Theophilus Khumalo (Ferro Carril Oeste, Argentina), but without much sparkle.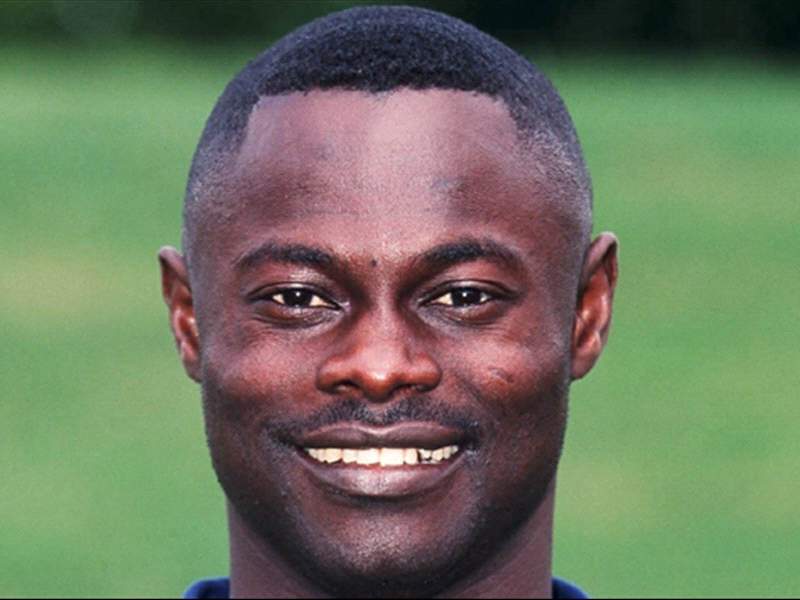 Given the ties – cultural, especially, but also geographic — between Africa and South America, though, one would have expected a longer list of high-profile examples. In understanding why this isn't actually so, one would do well to consider the fact that South America itself is a fecund producer of football talent, much of which is shipped off to Europe, often before the players are even out of their teens; those left behind are generally good enough to light up their domestic leagues, anyway. And, with South American footballers almost always playing out their final days at home, why bother fluttering eyelids at foreign golden oldies?
Well, times may have changed.
Brazilian giant Botafogo gave the clearest indication yet of such with 2012's acquisition of Dutch great Clarence Seedorf, underlining it eight years later when former Japan international Keisuke Honda joined. In 2019, Juanfran and Daniele De Rossi, on leaving the top European clubs they had spent years serving, moved to Sao Paulo (Brazil) and Boca, respectively.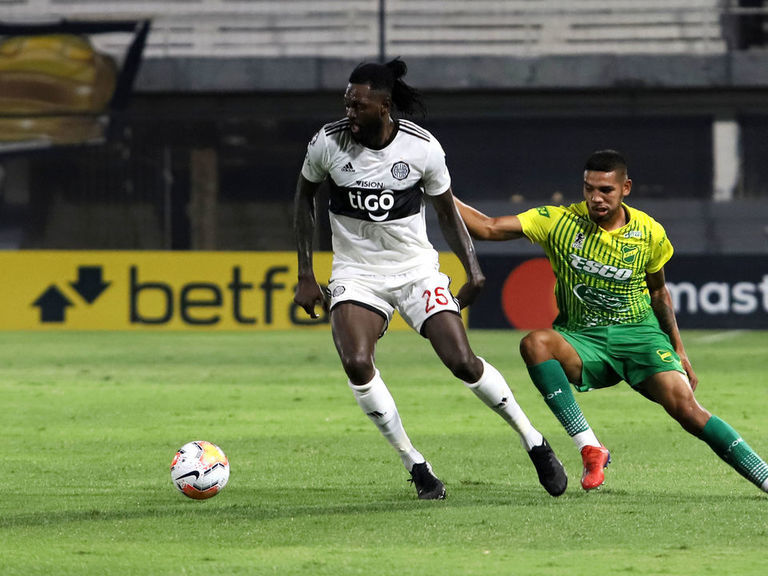 Africans, too, have been in on the trend.
Earlier this year, Emmanuel Adebayor took his wandering to Paraguay, signing for Olimpia, that country's most successful club. The move fetched him more in wages than any player had ever received in Paraguayan club football, along with a reception fit for a king on the Togolese's February arrival in Asuncion. In the end, however, that project did not turn out too well; Adebayor's stay lasted all of four games, no goals, a kung-fu kick, and one red card.
Just over a week after Adebayor and Olimpia agreed to terminate the contract, citing effects of the COVID-19 pandemic, another African star who — like Adebayor — played his best years in England also got on a plane, South America-bound. There wasn't exactly a hero's welcome for Salomon Kalou when he arrived in Rio de Janeiro to join Botafogo, after the Fogão had failed to woo free agents John Obi Mikel and Yaya Toure.
And Kalou's departure from Hertha Berlin — where he fell out of favour in his sixth and final season, and fell foul of the law for disregarding COVID-19 protocols – wasn't any more memorable but, regardless, he is eagerly looking forward to the 18-month experience ahead — so much, in fact, that Kalou appears to have invited fellow Ivorian Gervinho for his own stint someday.
There is a feeling, really, that Kalou – or Gervinho, should he fancy the move — would not be the last. Playing in Asia, Major League Soccer, or even Down Under might still promise plenty — financially, at least — but South America now gleams as a solid alternative.
Who's in?
NY Frimpong – Daily Mail GH