The 2019/20 Ghana Premier League calendar is at what, only a season or so ago, would have been the halfway stage. With the inclusion of two more teams in the current format, however, the 15-game mark now reached doesn't quite represent the mid-point yet (four clubs remain a matchday shy of that tally, note).
Still, the suspension of all football activities due to the novel coronavirus disease (COVID-19) outbreak presents a fine excuse to review the various clubs' performances thus far.
Today, it's the turn of Asante Kotoko.
1. SUMMARY
Kotoko's season has been characterized by rhythmic inconsistency: two wins to start with, followed by two consecutive losses, then two more wins, and two draws — all in their first eight games. The next six results have been a pretty mixed bag, too: three wins, two draws, and a loss.
Maxwell Konadu's return hasn't been the rosy experience many anticipated, with off-field issues proving an unwelcome distraction. He could only be grateful that a controversial goalkeeping reshuffle hasn't hurt Kotoko's best-in-the-league defence, while the long-running Yacouba Songne drama seems to have reached a conclusion.
The loss of home fans — punishment for unsavory behaviour when Berekum Chelsea visited and won — and an eventual relocation to Accra (for unrelated reasons), however, were huge blows. They've done well there, winning one match and drawing another, but it's obvious that Kotoko are yet to hit the heights that would usher them into title-winning mode.
They aren't too far behind the leading pack, but, from the looks of it, Kotoko's squad — quality fabric requiring stitches of balance – ought to get more ruthless when the league resumes.
2. HIGH(S)
Beating archrivals Hearts of Oak is always a highlight of Kotoko's season and, despite the club's well-documented struggles, that is a comfort they can cling to this term. A late January victory in the capital breathed life anew into Kotoko's cause awhile but, with just three wins from eight games in subsequent weeks, it can't be argued that Konadu's charges have made the most of that boost.
3. LOW(S)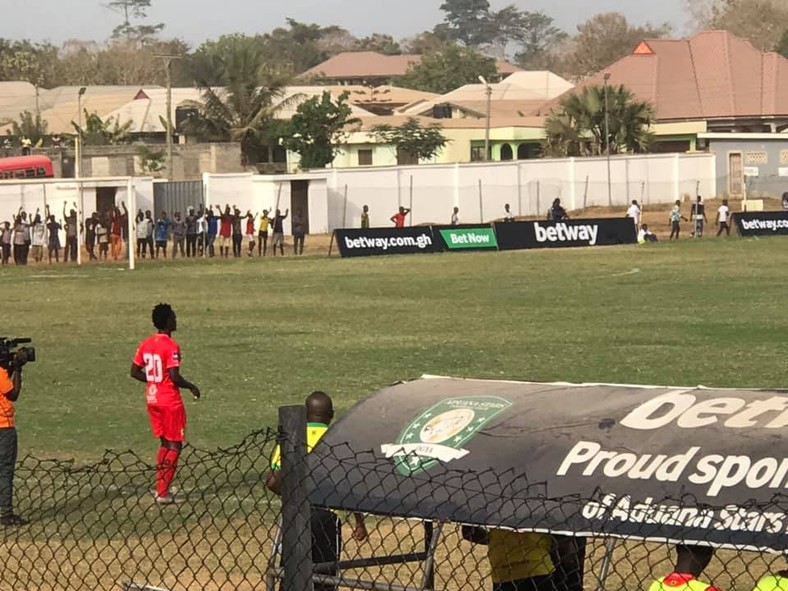 Even in a season that has had no few challenges, Kotoko haven't sunk lower than they did in Dormaa when, in a desperate attempt to end a decade-long winless run as Aduana Stars' guests, the club resorted to bizarre means, including — but not limited to — withholding a player for an entire half of football (Aduana, no less silly, responded in kind). That didn't save them from losing — only made the defeat feel more crushing, when you think of it — and earned them a just chastening from the domestic game's stakeholders and their own Executive Chairman. Hopefully, lessons have been learnt.