There is really nothing like a team being 'the greatest Premier League champions ever', if you think of it. Different champions have gone down as legendary for different reasons: Arsenal's 'Invincibles', Manchester City's 'Centurions', Leicester City's fairy-tale heroes, etc.
Liverpool, this season, have conjured their own definition of greatness, and it's right up there with any you'd find in the English dictionary: the earliest champions by number of games played — and possibly by date, too, if COVID-19 hadn't reared its head mid-March just when Jurgen Klopp's team looked set to wrap up business in record time.
Liverpool reeled the title in with brilliance, but they also willed it in with belief — compounded over three decades, accumulated interest, and paid off big-time on Thursday night — even as they watched Chelsea, the Premier League's ultimate kingmakers, finish off distant rivals Manchester City at Stamford Bridge.
That belief, evident throughout the campaign, even when Liverpool occasionally found things tight, spilled over into the casual company of players that had gathered at Formby Hall to see the Chelsea-City game. The Blues had only once won this particular fixture in the last six, with Pep Guardiola's side winning the first meeting this season.
And, while Chelsea have certainly displayed an appetite for ruining title challenges — ask Tottenham Hotspur, and even Liverpool themselves — there was little guarantee that they'd get a bite off a City team that remains terrifying on most days and would have wanted to make Liverpool wait out a little more on a coronation that admittedly seemed inevitable. Yet, despite the uncertainty of it all, Klopp still got the boys together and ready to party.
And party they did, hard and deep into the night . . . but the ecstasy wasn't theirs alone.
England is still firmly in the grips of COVID-19, but if you were anywhere around Anfield last night — this morning, too, I'm sure — you wouldn't know it, as it became obvious just how much this means to the club and to the city. The celebrations will go on, and on, for at least a few days — and then they might celebrate some more, in the unlikely event of a parade.
But that's the thing about heights as heady as these, you see. They take you right to the edge, to the point where the only way seems down, and test your character. For Liverpool, that test begins next season week, when they make the short trip to face the kings just dethroned. Now, City couldn't delay the Reds' party any longer, but it's not too late to rain on the parade and serve a bitter aftertaste.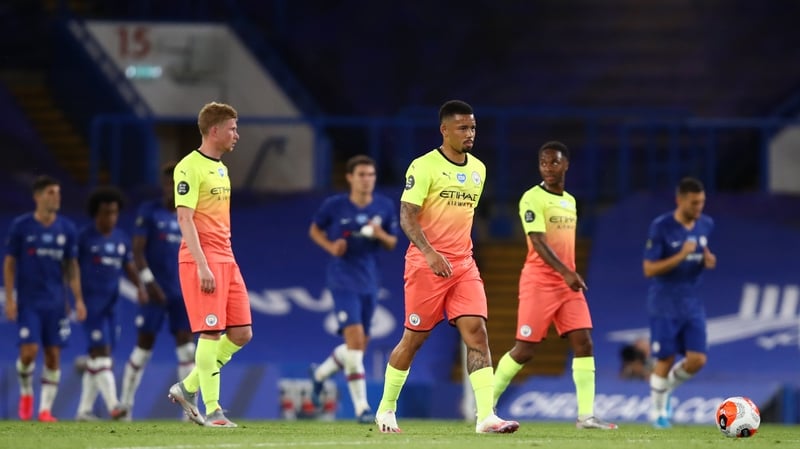 Pride is all City have left, and after they drag themselves through the pre-match agony of offering Liverpool a guard of honor (and, really, why shouldn't they?), not much of that commodity would be in stock — unless, of course, they beat Liverpool and salvage some of it. If nothing at all, it could take some steam out of any thoughts Liverpool might entertain of picking enough points from the seven remaining games to equal, or better, City's record tally of 100 Premier League points.
Should Klopp motivate his players enough to survive — even overcome — that ambush, it would be quite some proof of how hungry Liverpool are to build on this season's success. It is, in a sense, their biggest game yet.
NY Frimpong — Daily Mail GH