Charles Akonnor may have thought he was only making known his candid views about the next career move of arguably the most high-profile player available to him, when interviewed last Wednesday on Bola Ray's Starr Chat, but he probably shouldn't have.
Not that it was out of place for the former Wolfsburg star to speak up, of course. Akonnor, as an ex-Ghana skipper and an elite professional who spent many years in a top European league, was well within his rights. Besides, he did have a valid point, one that this writer has also expressed in the not-so-distant past: England's Arsenal, for all its prestige, is a team on the mend and only good enough for the Europa League in recent seasons; their immediate prospects aren't as bright as what the player in question, midfielder Thomas Partey, currently enjoys in Spain with Atletico Madrid — and it might not be for a while.
And, yet, the backlash was wild and scathing, with some on social media — the platform for everything, vicious and virtuous, these days — spewing vitriol at Akonnor, questioning the quality of his own playing career, rubbishing his tactical nous. It doesn't matter, it seems, that most of these were barely old enough to crawl in Akonnor's heyday as a footballer, or that he hasn't yet even overseen a game as new coach of the Black Stars.
But, then again, Akonnor would have known that his opinion was going to fetch pretty strong feedback; maybe that's why he prefaced it with an acknowledgement of such.
"Arsenal fans will kill me," he admitted, likely with a knowing grin.
Akonnor's bashers might, indeed, be dismissed as nothing more than a displeased bunch of Gunners — mainly, I think — who believe that, somehow, one man's views expressed many miles away would ruin their beloved club's chances of landing its top transfer target.
Still, there is more to it, if you know…
Welcome to the Black Stars head coach's seat, where the occupant is to be seen more than heard — especially if he, like Akonnor and his predecessor, Kwasi Appiah, is Ghanaian.
If Akonnor's comments had come from, say, Israeli Avram Grant (2014-17), who had managed English giant Chelsea and even reached a UEFA Champions League final before taking up the role, public sentiment might not have been so overwhelmingly fierce and critical. Generally, though, the Stars boss at any point in time is largely expected to focus on his job, particularly the herculean task of resolving Ghana's Africa Cup of Nations debacle.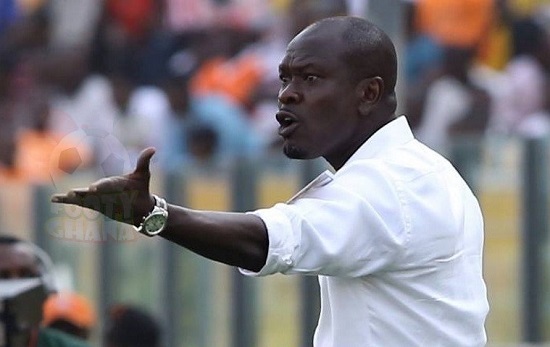 We'd like to hear from him, of course, but only when we really have to — like on matchday, standing on the touchline, barking out instructions to his charges on the pitch (in truth, we can't even decipher a word of what's being said, but never mind). And, even then, it's all pointless unless a convincing victory results, along with a performance that sparkles. Otherwise, whatever he ever has to say is absolute gibberish — as has been the popular interpretation of Akonnor's take on the Partey situation.
You know what's truly absurd, though?
The notion that the national team coach shouldn't have an opinion.
But don't tell anyone, lest they leap off poor Akonnor's back and come for me.
NY Frimpong — Daily Mail GH