Police in Nigeria say they have rescued at least 84 schoolchildren who were abducted on Saturday.
They say the children were seized by gunmen as they returned home to Mahuta village after taking part in a religious ceremony.
The children were released following a gun battle between the abductors, security forces and local vigilantes.
It is the second mass kidnapping in Nigeria's Katsina state in eight days.
On Friday, 344 schoolboys who had been kidnapped from their boarding school in Kankara town a week beforehand were released.
In a statement following the latest abductions, Katsina state police said that at least 80 of those abducted were students of an Islamic school called Hizburrahim Islamiyya.
The force also said the armed kidnappers had also stolen 12 cows from nearby Danbaure village.
Police did not reveal more about the attackers' identities or their motives, referring to them only as "bandits".
It is a catch-all phrase in north-western Nigeria covering Fulani herdsmen, armed vigilante groups and even Islamist militants fleeing the insurgency in the north-east, says the BBC's Nduka Orjinmo in Lagos.
Most kidnappings by "bandits" are done for ransom. In the past some leaders of bandit groups, who engage in kidnapping and attacks on farming communities, have openly met governors and other state authorities to negotiate, our reporter adds.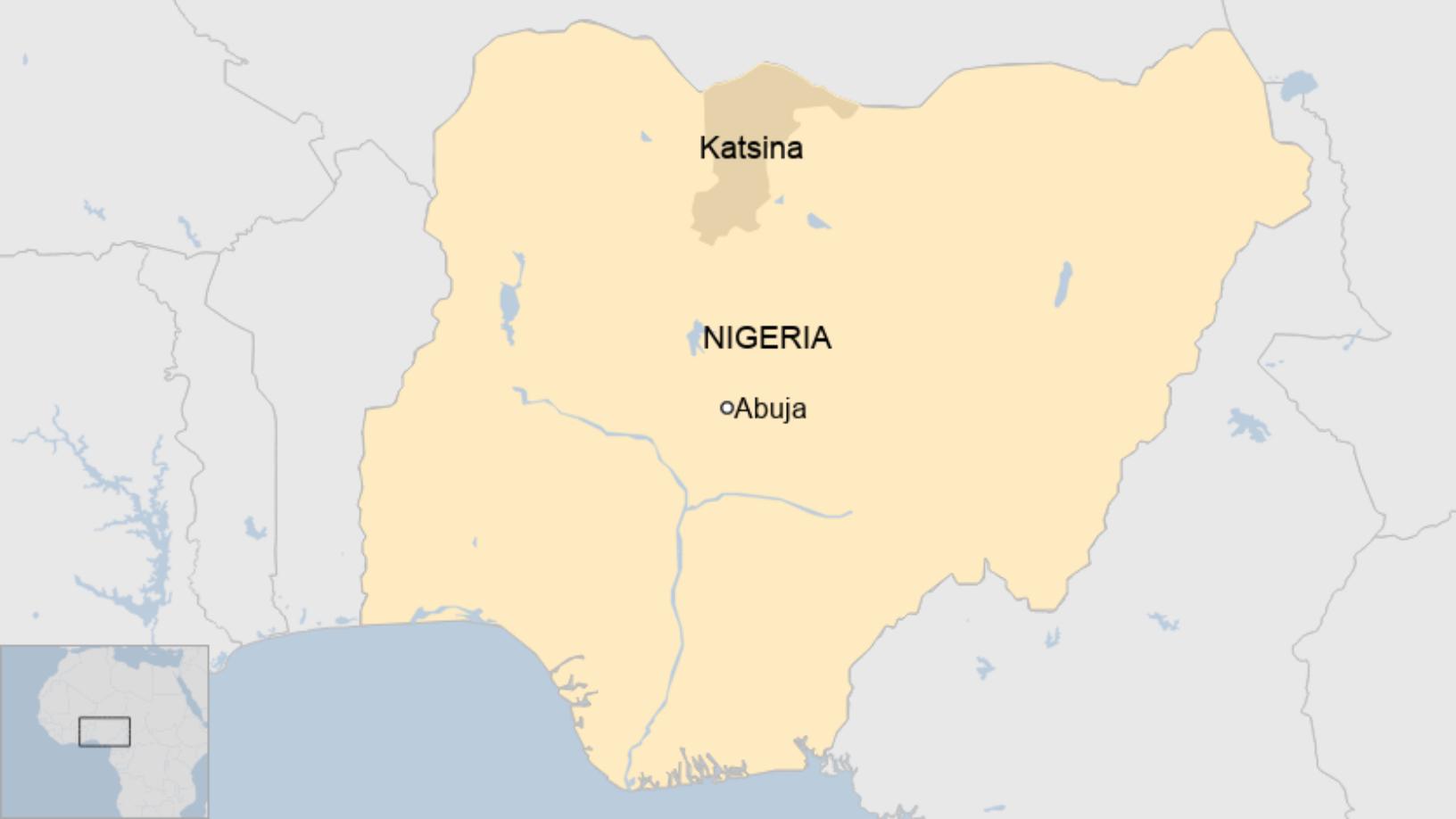 Deadly clashes in north-western Nigeria have increased in recent years as warring farmers and herdsmen have employed armed vigilantes.
AFP news agency quotes a leader of a local vigilante group who pursued the attackers on Saturday as saying a total of 113 people had been abducted, a higher number than the 84 announced by police.
Source: BBC