If England is running out of ways to complete the 2019/20 Premier League season amid the novel coronavirus disease (COVID-19) pandemic, options are popping up all over Europe.
France just declared Paris Saint-Germain champions with Ligue 1 business officially closed, as it was quite unlikely that any club could assail their 12-point lead atop the table and deny Les Parisiens a seventh league title in eight seasons. Days prior, the Eredivisie was prematurely ended, too, but top-of-the-table Ajax Amsterdam weren't as fortunate as PSG. Tied on points with AZ Alkmaar, and with fellow 'Big Three' rivals Feyenoord and PSV Eindhoven also in with a shout, things weren't so straightforward for Ajax — at least, though, they did retain their Uefa Champions League berth for another year.
England could go either way, of course, but the stakes are much higher in the Premier League, given its significantly greater financial commitments and the considerable legal implications of 'simply' shutting shop and re-opening next term. While all 20 top-flight clubs — and quite a few sides in the Championship just below — hold great interest in how the English situation plays out, Liverpool's gaze would be most intently fixed.
And why not?
The Reds held a 25-point advantage over holders Manchester City — in second place and having played a game less — before COVID-19 ground football to a halt, and were just three more wins from maiden Premier League triumph; not too much to ask, surely, of a team that has already won all but two of 29 fixtures.
It's why handing Liverpool the trophy doesn't seem to fly in the face of logic, should English football authorities be tempted to go the French way. Alternatively, the Dutch cure could be borrowed, with Liverpool — and everyone else — denied a chance of grabbing silverware. Now, it's easy to see which of those scenarios would be in Liverpool's favour and which wouldn't.
Take into consideration the sheer brilliance and effort Jurgen Klopp's men have invested into this season's title-winning pursuit, though, and it becomes apparent that being handed the prize in the way PSG have would probably feel worse than suffering Ajax's fate. Their excellence, and the conquest it ultimately 'yielded', would appear forever tainted, leaving a rather bitter aftertaste for Liverpool. The club's gallop to glory has been nothing short of remarkable thus far, and such a finale would, quite frankly, represent an anticlimax.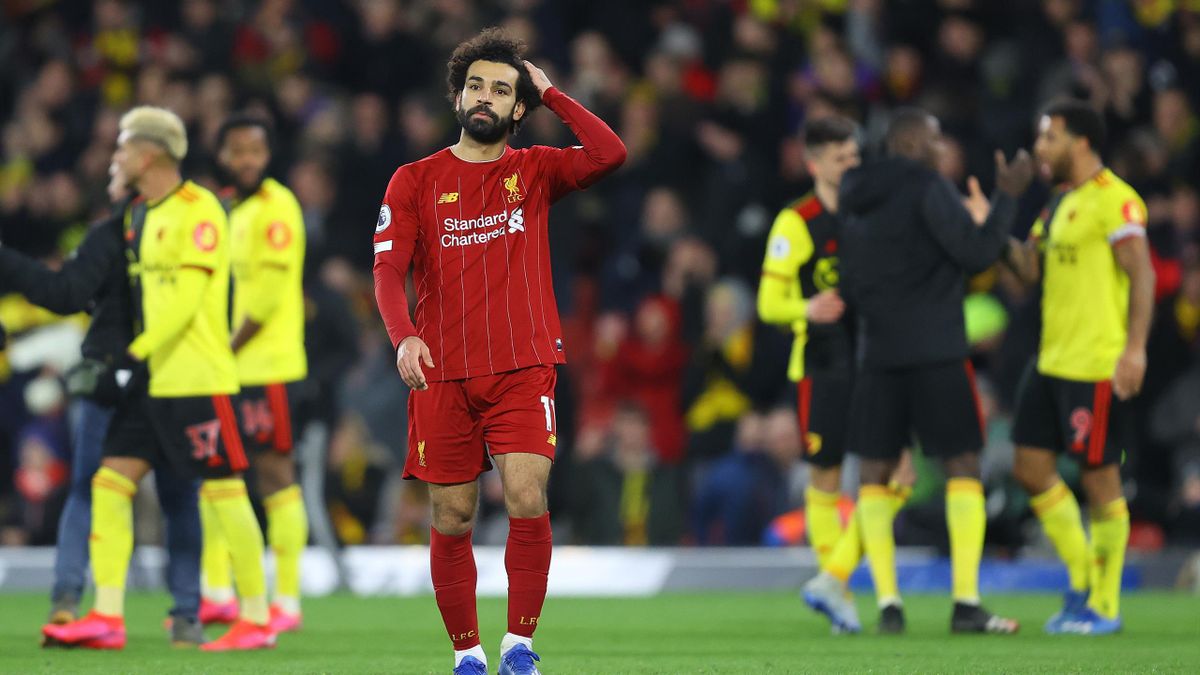 Some gloss has already been wiped off Liverpool's campaign, with a humbling loss to Watford at the end of February halting a spectacular unbeaten run. That evening at Vicarage Road stung but, regardless, the reigning European kings still looked set to wrap up one of the most memorable seasons ever seen of a Premier League champion: not quite Arsene Wenger's 'Invincibles', but right up there with anything Sir Alex Ferguson, Jose Mourinho, and Pep Guardiola could conjure.
In COVID-19, however, Klopp's team has run straight into another roadblock, and the best way around it — if not right through, as hoped — would be to truly earn their long-sought reward, even if that means having to do it all over again next term. Liverpool certainly have the drive and class to accomplish that task; it isn't for nothing that they are so far ahead of the chasing pack, and all that quality couldn't evaporate in the heat of just one summer, or in the wake of a scorching pandemic.
For a club so proud, and a city that is at its very core working-class, Liverpool would have it no other way.
NY Frimpong — Daily Mail GH