Hi, there…
I see how happy you are on signing up to be the new coach of Asante Kotoko.
You should be. Kotoko is a great club — Ghana's finest — and certainly more illustrious than your previous employers, Ashantigold. Thus, that grin is justified — every tooth of it. The truth, though, is that it will not last; maybe it would for a few months, but not much longer. Before you know it, reality — that this job quickly transitions from dream to nightmare — strikes. See the hand welcoming you with a bouquet?
Well, you would eventually see the other hand, wielding a dagger. Just don't blink.
Of course, it is nothing strange for a club to have impatient fans and trigger-happy executives. At Kotoko, however, the switch flicks on and off faster than at most places. You could have a thug of a fan dragging you toward the exit one day; the next, it's the CEO doing the 'honors'. Either way, the consequence is the same: you are a goner.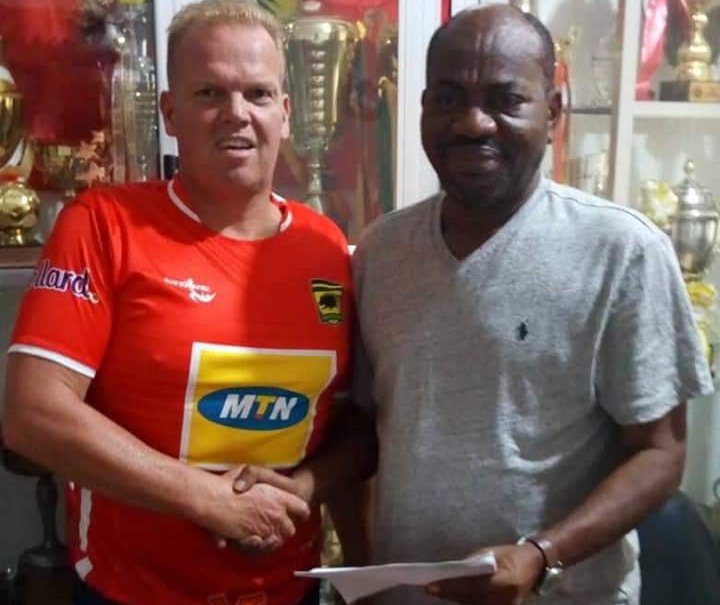 You do not need to lose a match or two to fall out of favour; others have been sacked for less. Take your immediate predecessor, Charles Akonnor, for instance. He won the domestic top-flight only recently, reached the semi-final of the secondary competition, and was just preparing for action in the Caf Champions League. Earlier, he had steered a fairly successful run in the Caf Confederation Cup — all of that happening almost as quickly as a woman could conceive and deliver a baby.
Still, a way was found to push him out. His office is now yours, and you'd better drink deep from that poisoned chalice, because if you don't — or even if you do — that smile on your face would soon fade. And if it does?
Ah, well…
Sammie Frimpong — Daily Mail GH