There was a time, not many years ago, when the National Science & Maths Quiz (NSMQ) competition wasn't everyone's cup of tea.
Most people had more exciting ideas about how to spend that mid-morning period on Saturdays during which the NSMQ was aired on Ghana Television (GTV); it didn't help that the programme was stale, in a sense, having been pre-recorded at least a couple of months prior. If you had no appetite for the sciences, there was precious little in the show for you aside, perhaps, the bragging rights — but, then again, only if your school was involved.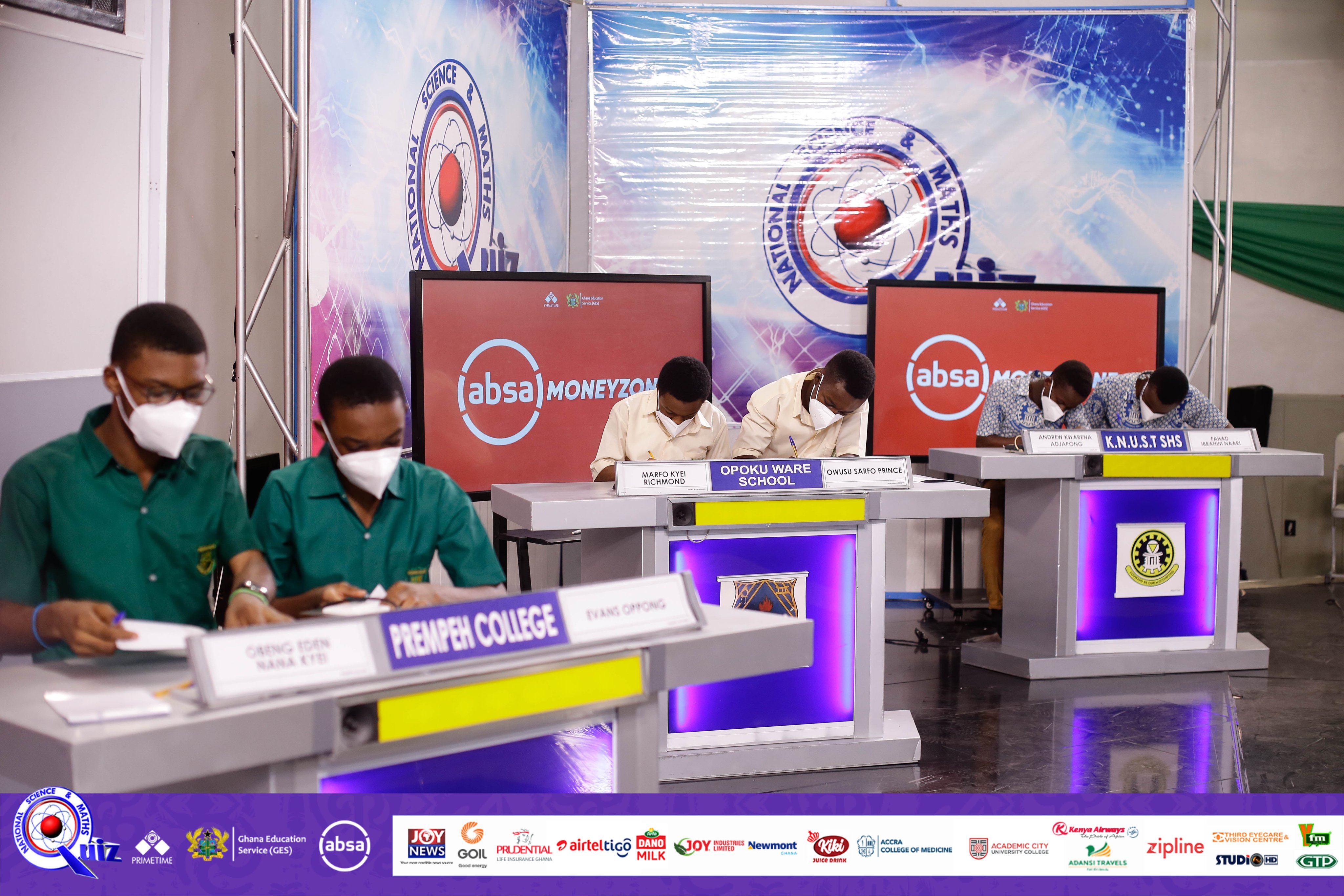 And even for the contestants themselves, there wasn't nearly enough financial reward to be earned in the end. Money had always been somewhat sparse in the competition's history, and there was even a two-year break — from 2010 to 2011 — when a seeming scarcity of funds resulted in successive no-shows.
Then came 2013, when the NSMQ got bigger and better. That rebirth brought with it a face-lift — an expanded event, a raft of well-heeled sponsors, improved branding, live broadcast/streaming, and all the excitement that comes with — that has succeeded in making the competition more alluring to a much wider audience.
The NSMQ is no longer solely of interest to those who care about chemical compounds and formulae. A sizable chunk of the devotees it has now acquired — over 480,000 Facebook likes, nearly 300,000 followers on Twitter — has jumped on the bandwagon, not for the science and maths, but for the pride and passion.
For many, the NSMQ is now far more than a competition: it is as much a platform for settling scores as it is for amassing scores, for renewing old rivalries and starting new ones.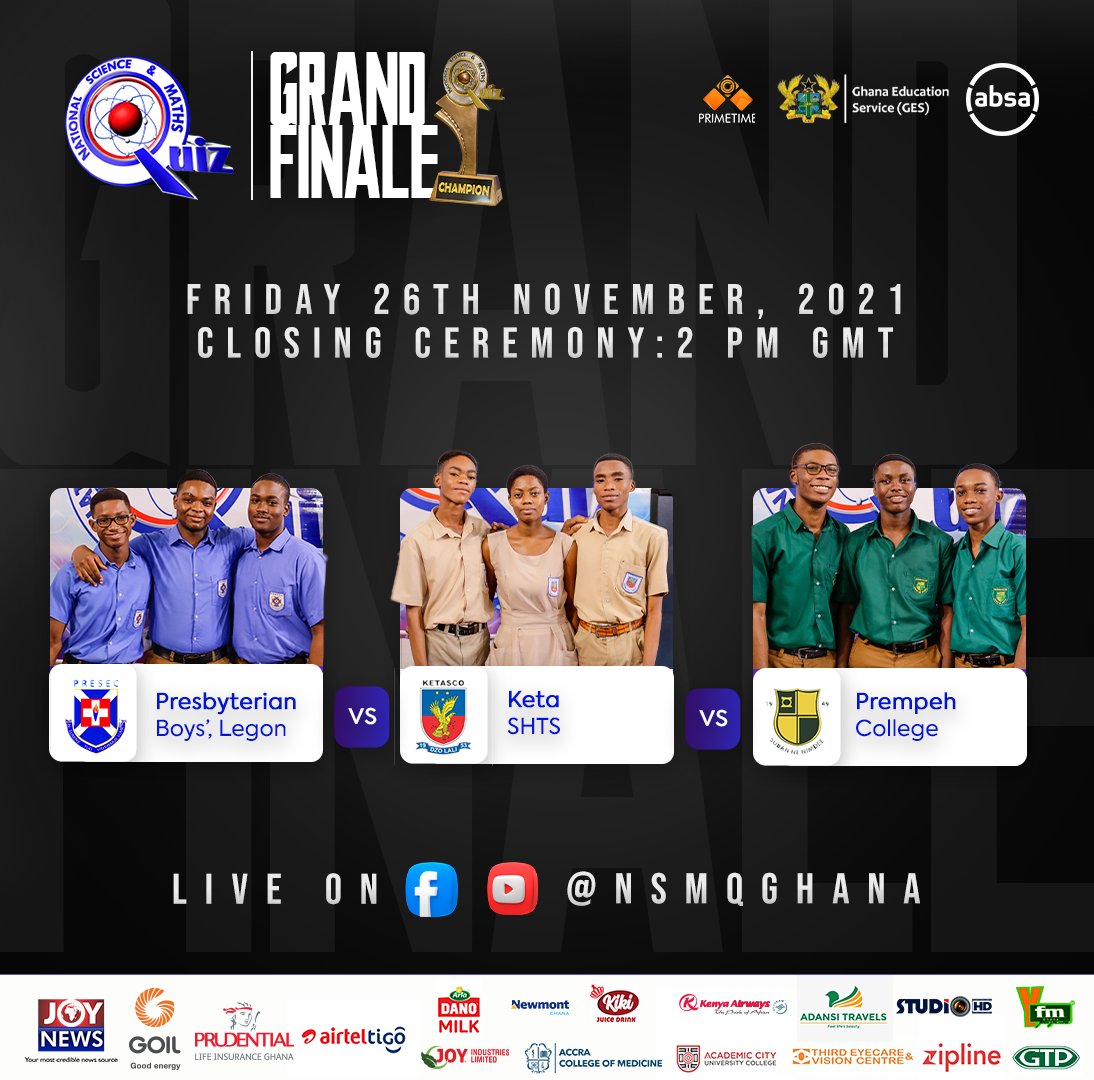 And while there remains a certain inevitability about how each edition of the NSMQ ends — a famous boys school would likely win the latest final, set to be contested on Friday — there are enough upsets these days, in the run-up to the grand climax, to keep even the smaller schools engaged and hopeful.
When the 2021 NSMQ is over, few spectators would recall any of the questions asked by the quiz-mistresses; even fewer might recollect, in a week or two, the title-winning moment which would, almost inevitably and immediately, dissolve in the din of applause and wild cheer that follows.

You certainly won't remember it as vividly as you would, say, an NBA title-clinching shot, or a FIFA World Cup-winning goal. What wouldn't be so easily forgotten, however, are the enduring feelings of victory and defeat, the passion expended and the pride inflated (or deflated) in return.
And that, these days, is what the NSMQ is really about: knowledge for the science/maths buffs, cash for the boys and girls and schools, and fun — which is truly front and centre now, isn't it? — for everyone else.
Yaw Frimpong — Dailymailgh.com