Former President JJ Rawlings joined leading members of the National Democratic Congress (NDC) at a memorial mass marking the fifth anniversary of the demise of Mr. Paul Victor Obeng held at the Good Shepherd Catholic Church in Tema Community Two on Friday.
Former Minister of State, Akwasi Oppong Fosu in paying tribute to the former leading member of the PNDC and the NDC said he had generous heart, was humble and possessed a modest temperament.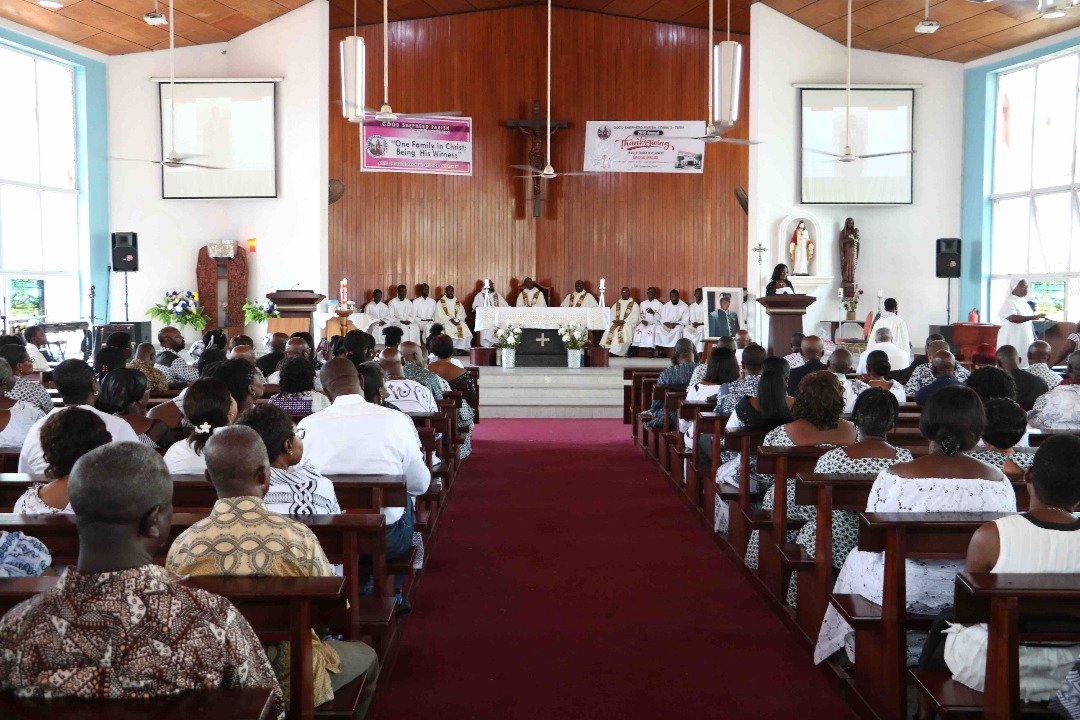 He said P.V. Obeng was a committed and devoted servant of God who had the ability to embrace diversity and promote inclusiveness.
Speaking of the impact Obeng had on his family, friends and colleagues, Oppong Fosu said, "Those we love and cherish never die because they live in our hearts."
Widow of P. V. Obeng, Madam Rose Obeng thanked all who had in diverse ways assisted the family to overcome the loss of their loved one. She disclosed that a foundation will be established before the end of the year in memory of the legacy of P.V. Obeng. She also said plans were afoot to beautify the Tema Community Two roundabout named after Obeng.
The Memorial Mass was led by Very Reverend Father John Amoah.
Source: Daily Mail GH