Anyone who has watched the BBC's 'Sex for Grades' documentary this week — and a great many have by now, surely — must have been disappointed.
At what, though?
If it's anything but the shocking abuse of authority and trust by some of the sub-region's finest academic minds that upsets you, you're an arguably bigger disappointment and a part of the problem. Really, what else were you so pumped up to see?
Real-life sex?
Then the BBC isn't the website for you, charley; there are hundreds of others that cater to such perverse craving – take your pick. Sex, in the context of the BBC's investigation, isn't necessarily limited to the act of intercourse itself; any inappropriate action — or utterance — which is geared toward attaining that ultimate object of pursuit certainly qualifies. Maybe there is a case for arguing that the title of the documentary itself didn't fully reflect the content; that grades weren't actually on offer in the prospective exchanges aired, with mentorship and other favors sought instead.
Touché. On that charge, the BBC and its agents could have struck closer to the target, as Manasseh Azure Awuni — a Ghanaian sting expert — asserts.
"Go to the lecturer and tell him you are one of his over one thousand students and you have failed his subject or you are not sure of passing his subject. If he asks for sex in order to give you the grade, you have your story," he suggests.
"You can easily get a fake student ID card and index number that show you a student taking his course. When you are going to bust a lecturer offering grades in return for sex, you don't go to him or her as someone seeking mentorship or to seek national service placement without mentioning the subject of grades."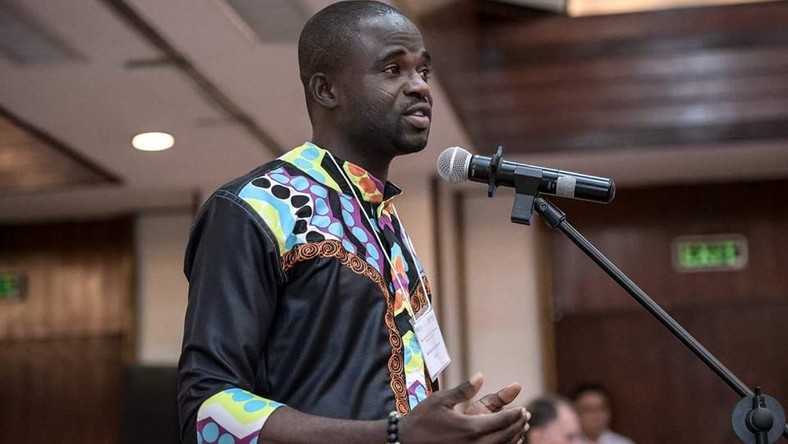 Still — as Azure himself would concede from personal experience — months of investigative work cannot be rubbished simply because of a few could-have-been-smoother edges. The BBC may not have dug to the bottom of this big pit of sexual harassment that has trapped and buried the dignity of so many young ladies, but the British broadcaster has at least scratched the surface; it's the turn of the powers-that-be — and the larger society, by extension — to grab the shovels and do what's left.
May we no longer grope in the dark, cold room of real or feigned ignorance, folks. The torch has been lit for us; let's run with it now.
NY Frimpong — Daily Mail GH