Yo, pop quiz: Remember who the top-scorer was for last season's Uefa Champions League?
Anyone?
Yea, right: Cristiano Ronaldo — same guy for the last six years — with an incredible 15 goals.
But next on the charts — tied on second, in ascending order of minutes played — with only five fewer were Liverpool's three regular forwards: Mohamed Salah, Sadio Mane and Roberto Firmino. From Sevilla and FC Porto to Manchester City and Real Madrid, Liverpool's devastating attacking triumvirate struck and left various extents of damage in its wake; sad all of that brilliance was undone by a couple of defensive blunders in the end.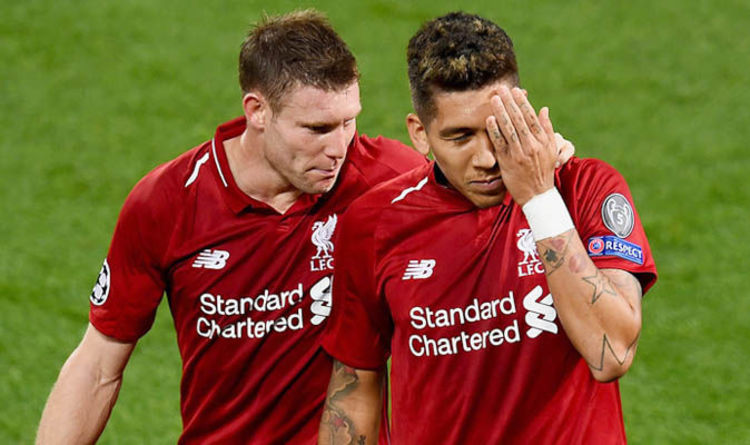 This season, however, their collective potency has taken a dip — in Europe, at least, where they've got four goals apiece. Now that is a significant drop from last term's impressive figures, and it could be down to several reasons.
Hangover from the previous season's ultimately fruitless European exertions?
Er, possibly.
More probably, though, it is because Liverpool had an eye and half on a Premier League title that eventually proved just beyond the club's reach; or even because there were no poor NK Maribors and Spartak Moscows to go on seven-goal rampages against in the current edition's group stage. Whichever reason it is you settle on – take your pick — the conclusion hardly changes: Liverpool's main men have just not been there.
Each has had his big moment that has played no small part in getting Liverpool here, yes: Firmino off-the-bench with that 'one-eyed' winner against Paris Saint-Germain at Anfield; Salah blitzing past the Napoli defence to fetch the goal that secured the knockout stage ticket; Mane at the double on that big night in Bavaria. And then, of course, all three weighed in with goals across both legs against Porto. That is still, altogether, a dozen of the 22 goals Liverpool have scored in the present campaign, but do not be misled by the statistics.
On most occasions — including some of the biggest — they have failed to sparkle in front of goal: no-shows at home to Bayern, away at Napoli, PSG and Barcelona. Oh, and there was that wholly forgettable episode in Belgrade!
Liverpool has had to rely on its supporting cast and even fringe players more than most fans – and manager Jurgen Klopp – have found comfortable, and never more so than in the second leg versus Barcelona, when the likes of Divock Origi, Georginio Wijnaldum and Xherdan Shaqiri — stepping up to the plate with Salah and Firmino absent, and Mane relatively muted — inspired a comeback for the ages.
It's the result that got the Reds over the line and into a second Champions League final in as many years, and now — with the trio fit, thankfully — Klopp would expect his leading actors to take it up from there, imposing their prolific selves on the fixture in a manner none really could in Kiev last year.
Hopefully, this time, Salah won't have his involvement terminated prematurely, Firmino won't perform a disappearing act, and Mane scoring would matter a lot more than it did in the loss to Real Madrid. With all three jetting off for starring roles at continental championships soon after Saturday's big final against Tottenham Hotspur, they would be keen for a perfect take-off in Madrid.
It's showtime, lads.
Sammie Frimpong — Daily Mail GH