Ghana is set to have a new Premier League star, and unless you're one of the relatively few who believe a La Liga game is worth watching even if it doesn't involve Real Madrid or Barcelona (okay, Atletico Madrid, you're in, too), you might not know him.
Mohammed Salisu has been on the books of Castile and León side Real Valladolid since 2017, when he was snapped up from a football academy in Ghana, his homeland. More than half of Salisu's appearances for the club owned and presided over by Ronaldo, the Brazilian legend, have come for its B team, Valladolid Promesas, only making his senior debut at the beginning of 2019.
That came in a Copa del Rey tie with Getafe, both legs of which Salisu entirely lasted. But it wasn't until the 2019/20 league season, when first-choice centre-back Fernando Calero left his hometown club for now-relegated Espanyol, did Salisu really break into Sergio Gonzalez's setup. He started all but one of the first 29 league games, clocking 90 minutes in almost all of those, and justifying his place with some commanding performances. When the season ended, not quite a week ago, Valladolid – ranked 13th — had conceded fewer goals than five clubs in the division's top half, with Salisu a big reason for that.
Salisu was used rather sparsely after La Liga returned from its COVID-19-induced hibernation, missing seven games, but mainly due to a muscle injury hard to shrug off. We didn't know it then, but Salisu's full-game show in a 0-0 draw with Levante would be his last time out for the Albivioletas, should Southampton — for whom the player passed a medical this week — get his signing over the line (only a matter of time, it appears).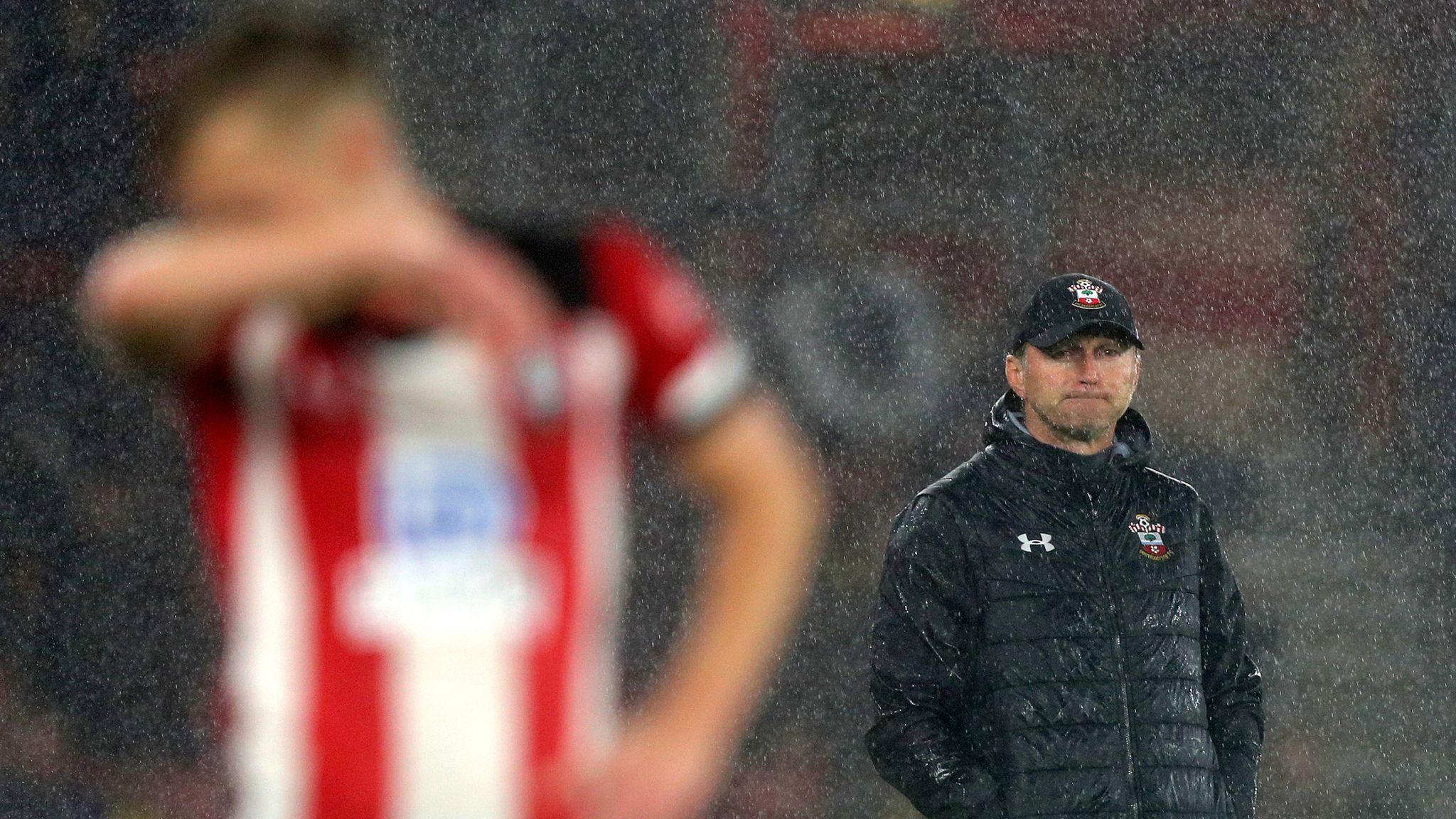 The Saints were only one — and certainly not the biggest — club that had been pencilled down by market-watchers for Salisu's seemingly inevitable summer move. Also from the Premier League, Manchester United and Everton were reportedly interested, but the demand over at St. Mary's is probably more pressing. Southampton are likely to finish around mid-table, and while that is decent enough for a club of its stature, manager Ralph Hasenhüttl has had reason to worry over the strength and composition of his team's defence.
Let's start with the nine goals conceded on a cold, rainy October night at home to ruthless Leicester City, and end with the total of 57 let in thus far; from that pile, Hasenhüttl wouldn't have lacked evidence with which to convince his bosses of the need for a centre-back: preferably one with an aerial presence, steady on the deck, and great on the ball.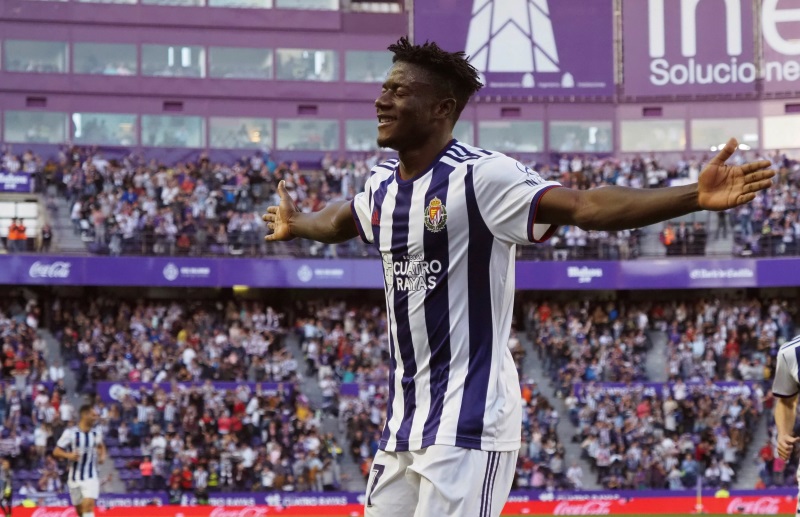 Oh, hi there, Salisu . . .
The 21-year-old ticks those boxes and possibly a few more, but he would have lots of lessons to soak in adapting, as the art of defending in England is quite an upgrade on what is generally on exhibition in Spain. If he learns well, and fast, Salisu could find Southampton a stepping-stone, of the sort that one very cool-looking Dutchman found elevating not long ago. But there's something else in this for Salisu, you know.
In a competition that has had some brilliant forwards and excellent midfielders from Ghana, the young man has the potential to be his country's defensive benchmark in the Premier League. And, at this point, his first international cap — he's already missed a couple of invitations in the recent past — couldn't be far away, with even more within reach.
For now, as Salisu prepares to swap Valladolid's violet stripes for Southampton's red, a new chapter begins. Ready?
NY Frimpong — Daily Mail GH