There is a tug of war between doctors and death over a gifted four-year-old Ghanaian boy whose life and dreams are being threatened by a condition popularly called "Hole in Heart" or medically referred to as "Pulmonary Atresia with Ventricular Septal Defect".
The doctors are doing their best to win that struggle but inadequate response from the public and charitable bodies towards appeals from hospitals for donations to save his life through a surgery appears to be giving death the upper hand to rob the country of a rare talent.
His palms already are turning blue— a disturbing sign his condition is getting worse— and he is reported to be coughing more recurrently day and night as a bank account opened in Ghana to raise an estimated cost of $14,000 (Gh¢73,220) for a surgery at a hospital in India, although not entirely dry of contributions, looks too stunted and stagnant to offer any hope. The account, opened around the middle of 2018, has attracted just a little over Gh¢5,000 ($956) so far.
His teacher father, Bismarck, wore a face of grief and his petty-trader mother, Vida, looked bleary-eyed with agony when Starr News visited their Soe home in Bolgatanga, the Upper East regional capital, to interact with their ailing but book-loving and visual-artist son, Toby Apomuta.
"He has been ill for some time now until we suspected a heart condition. So, we referred him to Accra Cardiothoracic Centre Korle-Bu where he was confirmed to have a hole-in-heart condition. This hole-in-heart condition technically is called Pulmonary Atresia with Ventricular Septal Defect. That's what he has. It was diagnosed in 2017, almost two years ago. And since then, his condition has been deteriorating, which is affecting his health. Every now and then, his parents bring him here on account of difficulty in breathing, coughing episodes and his health continues to deteriorate.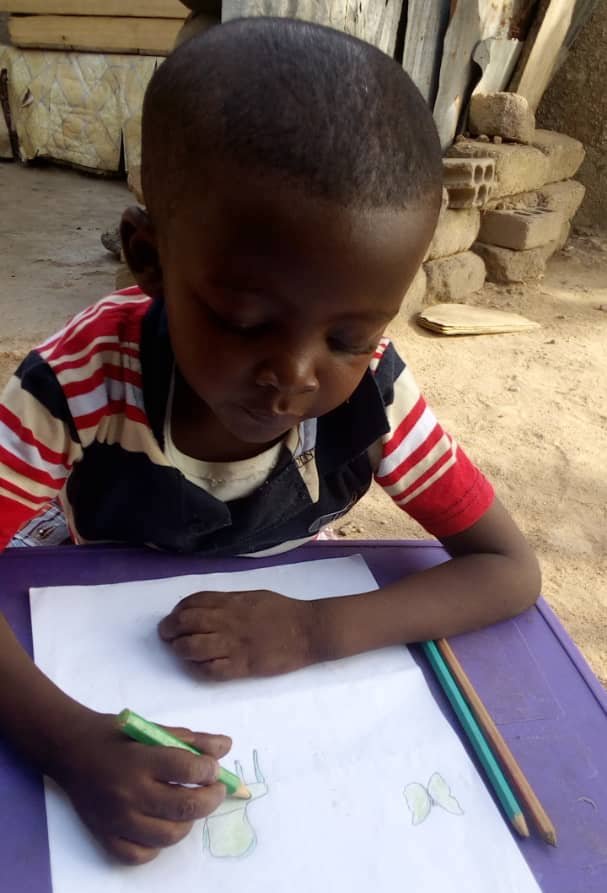 "The surgery is going to cost about fourteen thousand dollars, which is close to hundred thousand Ghana cedis. It's not going to be done in Ghana because of logistics issues. So, he's going to be flown to India where the operation will be performed. The amount involved is way beyond the capacity of the parents. So, we appeal to all individuals, to organisations, to institutions and to philanthropists to come to the aid of this little boy as his condition continues to deteriorate," said Dr Moses Ofosu Amoako, a medical officer at Amiah Hospital in Bolgatanga.
The Earlier We Act, the Better – Doctor
Toby looks like a 2-year-old because his body, owing to the condition, is not getting adequate supply of blood and oxygen, according to Dr Amoako.
"As compared to his peers, a 4-year-old child should have looked taller than this but because of the condition. You know, you need the heart to supply all the nutrients that the body needs including oxygen. So, if the rest of the body is not getting adequate supply of blood and oxygen, definitely it would affect his growth.
"It's been almost two years now since he was diagnosed [with] this condition. And the earlier we act, the better. As we delay in raising funds for this child, there will be a time that he will find it very difficult to breathe and it will be very life-threatening," the medical officer told Starr News.
Frequent hospital admissions, causing Toby to be out of school for several days, are taking a heavy toll on his academic performance at Firm Foundation Academy, a private school in Bolgatanga.
"Toby is very good," said one of his teachers at school, Rhoda Awariya. "But there are some co-curricular activities he is not able to do because of his condition. He breathes faster when he is involved in those activities and we always panic. When we ask him to sit down, he feels so unhappy whilst his colleagues get along. At times you ask him a question. He knows the answer. But because of the coughing, the answer is delayed; he can't say it," she added.
Toby's mother, a hospital worker, had lost her job three times before she resorted to doing a private business as her son's condition frequently got her distracted at workplace.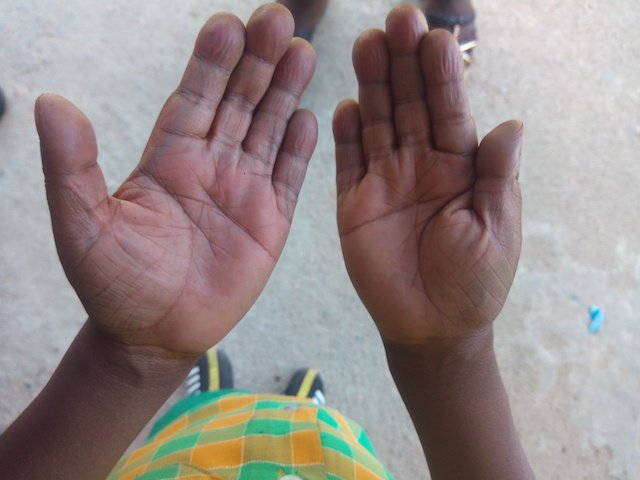 "I have worked at different hospitals. They said I can't work there because I don't have time as I receive calls every day from school and from home that my child is sick again. Finally, I had to go back home and sit to take care of him.
"I have many opportunities to be posted to some districts; but, because of the child, I can't go. If I go with him and they put me on night duty, there is no one to take care of him. And he can't be with the father because of the nature of his work. I can't do anything. I can't even further my education. I'm pleading with the public to help with whatever they have. My child is suffering. We the parents, too, are restless," Vida grieved.
Toby himself added his voice to his parents' incessant pleas as he sat on his mother's laps, saying: "My name is Toby. I come from Bolga. I'm four years old. I'm not feeling well. I have a heart problem which affects me. I want to be a doctor in future. My doctor said I need to go through operation. I can't play like my friends. I get tired easily. Please, Ghanaians, help me. I don't want to die."
Details of the bank account made available to Starr News by his family for the donations are: Account Name: Apomuta Azorko ITF Toby Abotisum; Account Number: 9011220000515; Bank Name: Ghana Commercial Bank; Branch: Bolgatanga.
Source: Starrfm.com.gh