Last Saturday, my friend Nana Antwi Boasiako invited me to discuss stereotyping and how it can be stopped in Ghana.
Unfortunately, as much as I'd wanted to be there, I couldn't honour my commitment. Still, I do have an opinion on the subject — regarding how we all encourage stereotyping in our own little ways, even if not consciously — and I'd like to share it on this platform.

Recently, citinewsroom.com reported news of remarks made by the Second Lady of Ghana, Mrs Samira Bawumia, regarding how well she thought the economy was doing despite prevailing negative indicators and, unsurprisingly, comments the post generated mostly took a swipe at her ethnicity (Fulani) — about how she's broken free of her people's cow milk-drinking ways so she could afford to feign indifference to difficult living conditions – rather than focus on the subject itself.
Not that the beautiful, dignified Samira is the first to speak favorably about the supposedly ailing economy in recent weeks. The Minister of Finance, Ken Ofori-Atta, has done same on countless occasions, yet how often has his Akan identity been dragged through the mud over such 'unpopular' opinions, if ever?

In social psychology, a stereotype is defined as an over-generalized belief about a particular category of people. Stereotypes are generalized because one assumes that those perceptions remain true for each individual in said category. While such generalizations may be useful when making quick decisions, they are usually erroneous when applied to specific individuals. Stereotypes, which foster prejudice, may arise for a number of reasons.
So often, people in authority and influential sources in the media have, knowingly or not, fanned stereotypes and petty biases against certain minorities. Once scripts are flipped and less maligned ethnic groups are tagged just as negatively, people get rather touchy and defensive of their perceived privileges — yes, same persons so eager to share stories that encourage prejudices about others.
Derogatory terms like 'Ayigbeni', 'Mpepefuo' and 'Ntafuo' have been used for so long on some tribes that they've almost lost their sting (but certainly not their indecency), while labels such as 'Fante Nkramo' and 'Asante Nkramo' — applied to Muslim southerners — don't seem wrong to most users of those phrases, despite their sheer inappropriateness. Do take a moment to think about it: how would Christian southerners be described, then?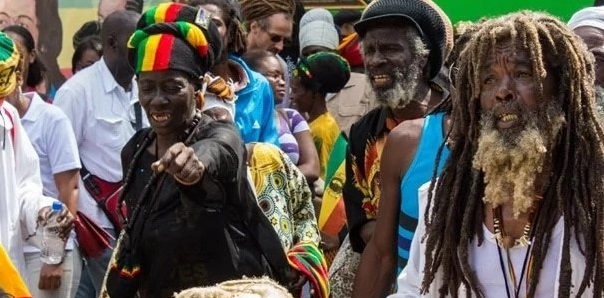 There are so many high-profile instances of stereotyping — most recently aimed at Rastafarians, if you've been monitoring the news — which could be recounted, but that's beside the point. This write-up is to exhort you to review the many toxic and harmful narratives you've grown to harbor about some subset of Ghanaians you don't belong to.

Are you willing to unlearn those?
Can you cast your bad personal experiences aside and not paint everyone from the same tribe as whoever hurt you with the same ugly brush?

Really, have you ever tried engaging people to honestly start a conversation in an effort to learn about their peculiar ways, shorn of any long-held prejudices you may have?
It's not that hard, you know; just open up, read wide, and widen out.
It's a start, at least.
BNK – Daily Mail GH