After an 18-month absence — necessitated by 'Number 12′, Anas Aremeyaw Anas' exposé on corruption and greed that popped up right in the middle of the 2018 season — the Ghana Premier League (GPL) stages a grand comeback next weekend.
Yes, 'Number 12' did reveal the distasteful elements of Ghana's top division, while most championships around the world have long commenced and are already reaching a crescendo, but – really — why shouldn't you turn your back on the GPL?
Daily Mail GH suggests a few reasons:
1. IT'S BACK & BIGGER
Following a lengthy period of inactivity, the GPL's revival ought to be met with fanfare and all the pent-up excitement. And it's not just back; with 18 teams competing – at various times of the day — for the first time in the professional era of Ghana's top-flight, it's bigger, too. More clubs wouldn't necessarily mean better standards (more on that later), but, surely, that can't hurt. The more, the merrier — no?
2. SUB-PLOTS & DRAMA
Across a 34-game league season, there would be no shortage of storylines, sub-plots and sheer drama. The return of traditional clubs like King Faisal and Great Olympics would renew old derby classics — with neighbors Asante Kotoko and Hearts of Oak respectively — while latter-day rivalries, like that between Kotoko and Aduana Stars, are also set to hold spectators spellbound. That's just a sneak preview, though; reach into the package itself for the best bits.
3. HIGHER STANDARDS
Given all the entrenched malpractices highlighted in Anas' documentary, it is only safe to assume that lessons have been learnt by all involved: players, clubs, match officials, etc. The campaign for better standards is being championed by the new Ghana Football Association administration, and with the remaining stakeholders in tow, those lofty heights could be reached someday. Even if that doesn't happen this season — and it won't, mind — there should be signs of steady progress being made on several fronts.
4. SUPPORT OUR OWN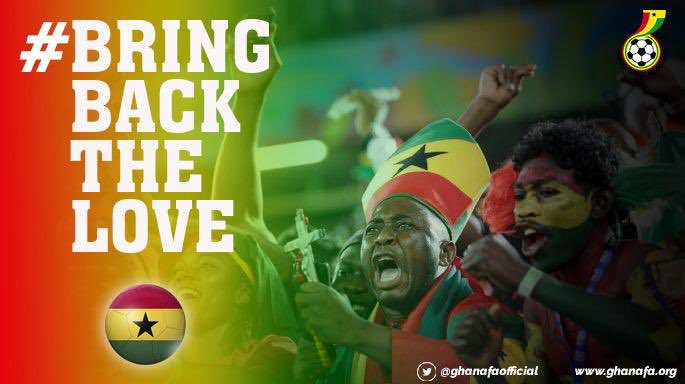 At a time when much emphasis is being placed on consuming what is proudly Ghanaian — from rice to music — there shouldn't be an excuse not to savour domestic football. With the game's principal actors seeking to serve the best of menus out on the pitch, the least fans could do is to patronize the product being offered. The top European leagues may still be tastier and more compelling, but the GPL is our own and certainly worth supporting. From the clubs scattered all over the country, just pick one — the nearest to your home, if not to your heart — and follow their exploits. A matchday at a time, you'd fall in love.
NY Frimpong — Daily Mail GH