Ghana's Second Lady, Hajia Mrs. Samira Bawumia has called for concerted efforts aimed at designing and implementing proven cost-effective interventions to significantly reduce household pollution.
She made this remark on the High-Level Panel on Energy and Health, at the 72nd session of the World Health Assembly (WHA), in Geneva, Switzerland. The session had in attendance; Queen Letizia Ortiz, queen of Spain; and Dr. Tedros Adhanom Ghebreyesus, Director General of the WHO.
Mrs Bawumia, a Global Ambassador for the Clean cooking Alliance, observed that air pollution and its effect on health remain a major challenge, particularly in Asia and Africa.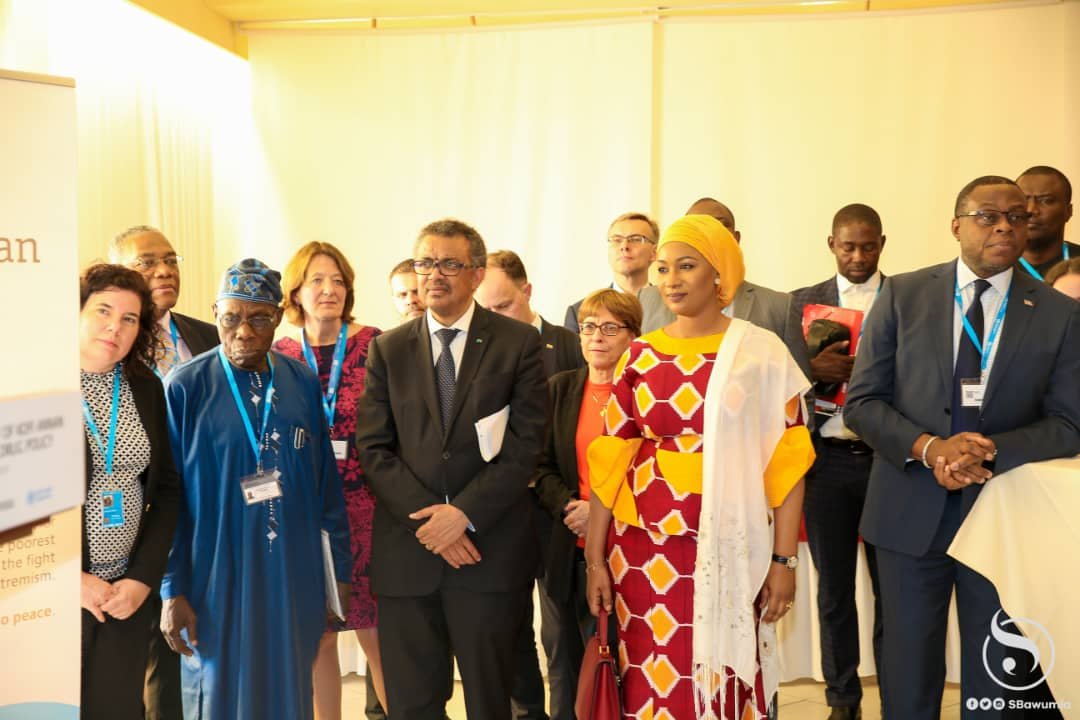 She said Africa has an air pollution problem in its urban and rural areas, and the problem is compounded by the absence of air quality monitoring systems in most of the countries on the continent.
Over 90% of the world's population live in settings exceeding the WHO's Air Quality limits; and this results in over seven million avoidable and unacceptable annual deaths. Again, almost three billion people lack access to clean household fuels and technologies, resulting in about four million deaths each year from exposure to household air pollution.
According to data by World Meteorological Organisation, the first major attempt to calculate the human cost of the continent's pollution suggests polluted air could be killing 712,000 people a year prematurely; compared with approximately 542,000 people from unsafe water, 275,000 from malnutrition and 391,000 people from unsafe sanitation.
Also, the Paris-based Organisation for Economic Co-operation and Development Centre estimated that the annual deaths from ambient air pollution across the African continent increased by 36%, between 1990 and 2013. Over the same period, deaths from household air pollution also continued to increase.
Citing the aforementioned data, Mrs. Bawumia told the panel "it is important that our conversation draws linkages between the impact of health and the environment on development and gender issues."
She said women and children are adversely affected and burdened by time-intensive household tasks, as a result of the usage of unclean cooking fuels with time poverty, and poor maternal health; becoming the end results.
"For Africa as a whole, the economic cost of premature air pollution related deaths is estimated at about 215 billion for outdoor air pollution, and two $232billion for household air pollution," Mrs Bawumia said.
According to Mrs Bawumia, the need to address the impact of air pollution on health, and its attendant effect on sustainable development, is a "human-centred issue, therefore a global issue."
Notable members of the panel included; Dr. Zulema Tomás, Peru's Minister for Health;
Ms. Dymphna van der Lans, CEO, Clean Cooking Alliance; Mr. Salvatore Vinci, Deputy Director, Country Support and Partnerships Division, International Renewable Energy Agency (IRENA); Ms. Isabel Raya, Energy Policy and Partnerships Consultant, Division for the Sustainable Development Goals, UN-DESA; Ms. Sheila Oparaocha, International coordinator and programme manager, ENERGIA & Co-facilitator of the SDG 7 Technical Advisory Group, among others.
Source: Daily Mail GH