The concept of naming provisional squad lists hardly makes sense — to me, anyway.
Really, why invite more players than you would actually need for an assignment ahead, only to prune the numbers and massage resulting bruised egos?
Unfortunately, that's the lot of most national team coaches — including Ghana's Kwesi Appiah — ahead of the 2019 Africa Cup of Nations. With that comes casualties, inevitably, and the Black Stars have five (aside Musah Nuhu, who picked up an injury in camp that ruled him out of contention).
There is miserable Abdul Majeed Waris (reportedly furious over his axing), young Yaw Yeboah (feeling 'special' for the experience), exciting Ebenezer Ofori (whose omission leaves some observers puzzled), local lads Mohammed Alhassan and Abdul Fatawu Safiu (whose clubs, Hearts of Oak and Asante Kotoko respectively, wouldn't mind having them back just in time for Sunday's 'Super Clash').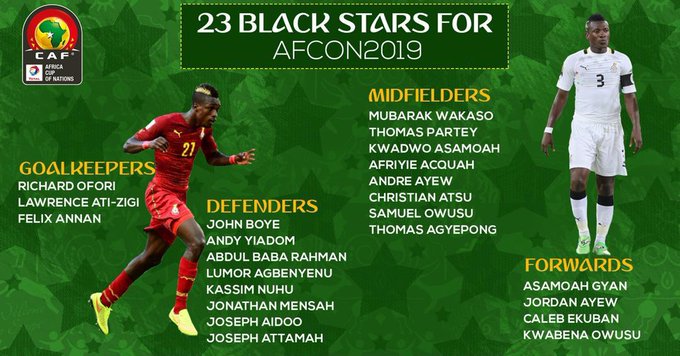 So what now?
Well, the real work begins. While the departees nurse broken hearts, those remaining in the fold barely have it easier.
See, Appiah's responsibility goes beyond merely justifying his picks (although a scheduled final international friendly with South Africa should offer an opportunity to do so); the bigger task would lie in blending his chosen personnel to form a winning unit, and also in picking approaches that suit each of the seven games the Stars would have to play en route to capturing a first AFCON crown in 37 years.
Granted, Ghana's Egypt-bound contingent might have looked a bit different and arguably stronger had fitness issues not robbed Appiah of Italy-based midfielder Alfred Duncan (who consoles himself with the comfort of a newly wedded bride, by the way) and defender Nicholas Gyan, as well as Crystal Palace's Jeffrey Schlupp.
Such high-profile absences notwithstanding, success would be squeezed from a squad stretched between the extremes of experience and exuberance: battle-hardened veterans desperate for an enduring memory with which they'd be remembered fondly, and relatively newer faces seeking to secure their own legacies as soon as possible. For either party, needless to say, winning this AFCON is the best way to fulfill the mission.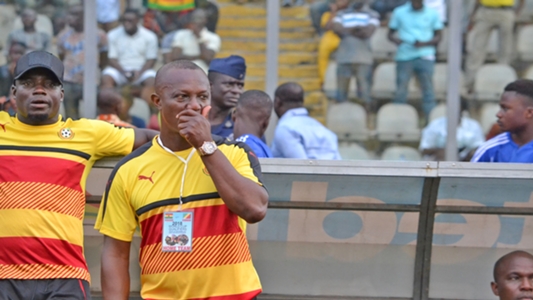 The Stars' last trip to Egypt for the continental showpiece was the only time in the competition's seven previous editions that the nation failed to reach the last four, and Ghana would be keen to make up for that blip in a large way. And although the AFCON is a much bigger field now — thus harder to win than ever before — that is not an excuse Ghanaians will buy should the team's fortunes ultimately head in the direction they have for much of the last four decades.
Appiah's second bite at the AFCON cherry is the sixth for captains Asamoah Gyan and Andre Ayew, while rookies like Caleb Ekuban and Felix Annan look forward to a first. The goal, though, is one — as is the consequence of achieving it or falling short.
Over to you, Team Ghana.
Sammie Frimpong — Daily Mail GH