Ahead of the 2019 Africa Cup of Nations that kicks off this week, Daily Mail GH draws the 24 participating teams into six five groups, ranking them per their likeliest prospects:
Winning the AFCON isn't for everyone, but at least five teams set to appear at the upcoming edition can't afford not to: record champions Egypt because they are the hosts and need to reassert their dominance after being off the top for so 'long'; Senegal and Algeria because their respective 'golden' generations won't have many more chances of ending lengthy droughts; Morocco because, if they can't win it now with Herve Renard and their best squad/momentum in years, when else would they?; Ghana because, well, it's been 37 years already since their last triumph. Need I say more?
Nigeria, Ivory Coast and Cameroon have won the last three AFCON crowns, and are thus not in some great need of delivering an encore so 'soon' afterwards. But the Super Eagles missed the two tournaments that followed their 2013 triumph, the Ivorians botched their own title defence in 2017, and Cameroon still look a bit like the patched-up side they were even when conquering in Gabon two years ago. It is why you might not want to bank hopes on any among the trio winning again, but it would be even less logical to rule them out altogether. Then there is Tunisia: almost always a favorite, but rarely ever justifying that tag. Inspired by premier club Esperance's continental dominance, though, the Carthage Eagles could spring to heights they haven't reached in 15 years.
Mali and the DR Congo have claimed third-place at three of the last four AFCON editions (Burkina Faso nicked the bronze medals on offer last time out, but they missed the flight to Egypt), and, while both would aim for bigger prizes this time, there are still too many better-placed competitors in the field for that to be likely. Here, too, dwell South Africa. The Bafana Bafana have stagnated — even regressed — as they've aged, failing to light up the tournament since the halcyon days enjoyed from the late nineties to the dawn of the noughties. Given how they barely got over the qualification line with an unlikely win away to Libya, Stuart Baxter's team would be grateful to get anything — even bronze — from their Egyptian expedition. Not that it's beyond them, is it?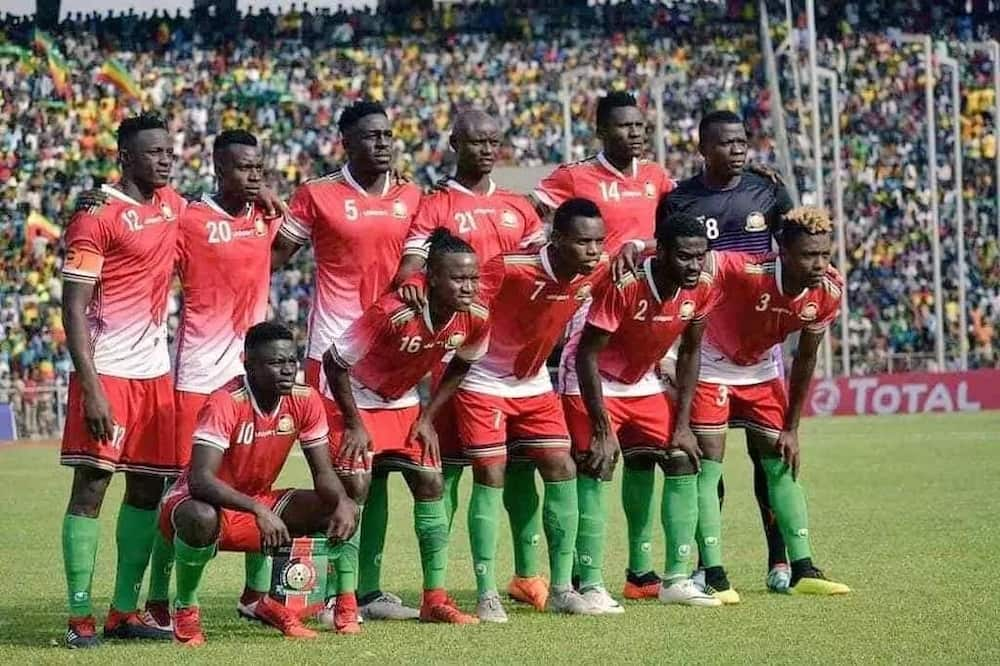 The thing about the teams in this bracket is that they are pretty much average squads, fronted by big stars: UEFA Champions League finalist Victor Wanyama for Kenya, elite goalkeeper Denis Onyango for Uganda, and a not-quite-fit Naby Keita for Guinea. Football, of course, is very much a team sport, but individual brilliance counts for a lot, too. The combination of both factors could get these countries out of the group stage and into the early knockout rounds — but no farther, barring any surprises.
The biggest company here, but not exactly the most distinguished: Madagascar, Burundi, Mauritania (all debuting); Zimbabwe, Tanzania, Namibia, Benin, Guinea-Bissau (a paltry 10 previous AFCON appearances across board). Angola stand out as the most impressive of the lot, boasting two quarter-final appearances in eight outings — only that the Palancas Negras haven't been at the AFCON since hosting the showpiece nine years ago.
Sammie Frimpong — Daily Mail GH