Confetti of various colors fill the air in three of the planet's most iconic cities: some red in Paris, a sea of yellow in Rio de Janeiro, and lots of green in Chicago.
In a fourth city of prominence, Cairo, those three hues — commonly representing African identity — begin to align at the first summer Cup of Nations. The 2019 Afcon has shared the world's attention over the past few weeks with two other continental championships — CONMEBOL'S Copa America and the CONCACAF Gold Cup — alongside the FIFA Women's World Cup.
And while the just-concluded weekend saw winners of those tournaments — Brazil, Mexico and USA respectively — crowned, Africa's showpiece is only now approaching its business end. Till July 19 — and maybe a little longer — Africa has the limelight all to itself.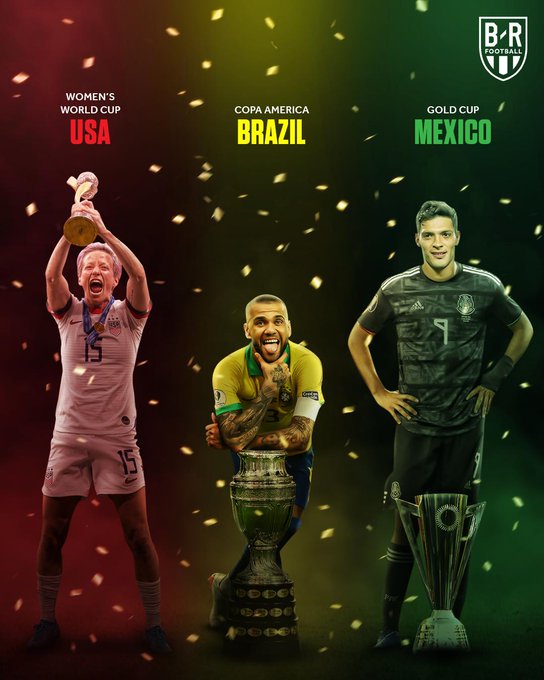 The set of eight Round of 16 games have now been cleared, ushering in the quarterfinals and subsequent rounds of competition. Among the last teams standing are some very daring minnows: little Benin and debutants Madagascar, sides that have overcome significant odds to reach this point. The pre-tournament favorites are well-represented, too, in Senegal, Nigeria, Algeria, Ivory Coast and Tunisia. Then there is South Africa, responsible for knocking out hosts Egypt last Saturday — the very reason why you would not be seeing Mohamed Salah, the event's headline star, anymore.
But don't worry; there is enough stardust left in the feet of Salah's fellow VIPs — Sadio Mane, Alex Iwobi, Riyad Mahrez et al — to keep you hooked for the 11 days left in the competition. Besides, it is not as if you would have much else to feast on, aside the boredom of transfer gossip and pre-season friendlies. It is just the sort of attention the Afcon has never really had, having hitherto popped up right in the middle of the regular football season when the rest of the world looks the other way.
Oh, and did I mention the video assistant referee (VAR) — along with its attendant controversies — also kicks in henceforth?
Brace yourselves, then, everyone. Here comes the best and worst of Africa!
Sammie Frimpong — Daily Mail GH