Growing up in Dunkwa-On-Offin, little Mohammed* watched his father expertly place animals under the knife time and again, bringing them apart adroitly — almost surgically.
Like his own father — and several generations of fathers — before him, Mohammed's dad was a brilliant butcher and still is.
On this day in September 2019, though, he isn't. For all that is said about 'Friday the 13th', there is nothing ominous where he finds himself today: beside his son — now a fine 26-year-old — in the auditorium of the Accra International Conference Center, away from the sights and sounds of his own little 'theatre' back in Dunkwa-On-Offin.
The President of Ghana, Nana Addo Dankwa Akufo-Addo delivers a speech, after which hundreds of newly minted doctors will be ushered forth to take their places in Ghana's many health facilities. Usually, Akufo-Addo easily is the best-dressed fellow in any room he graces, just not this one. In Mohammed — fitted out with a trendy suit and shiny shoes like most of the young men here, topped with a Kente scarf that spells out all the glory of his new title — the Ghanaian head of state has some solid competition; the ladies, as always, are in a comfortable lead.
This year's induction ceremony is held in honour of 99-year-old Dr. Emmanuel Evans-Anfom, the oldest living medical doctor in Ghana and a former Vice-Chancellor of the Kwame Nkrumah University of Science and Technology (KNUST) who, incidentally, once worked at the Dunkwa-On-Offin Government Hospital. A reputation like Dr. Evans-Anfom's is one all in the profession surely aspire to, and Mohammed is no different.
The young man has taken up the family trade alright, only according to an oath to keep living beings [humans, specifically] on the brighter side of the life-and-death divide.
As it turns out, Mohammed is also a friend of mine, one whose acquaintance I made back at Prempeh College — an elite Ghanaian second-cycle institution — more than a decade ago. We have a shared passion for football, literature (despite both being General Science students at the time), Asante Kotoko, Cristiano Ronaldo, and the odd FC Barcelona loss. We once shared a bunk bed, too, I below and he on top — or was it the other way round?
Now, very often when a doctor graduates from medical school, the first thing he loses — aside a good handwriting — is modesty. That is no mere stereotype; I have worked with enough doctors (I am a full-time nurse myself) to know this to be true, but I am proud and relieved to say it hasn't proven so with my old friend.
Mohammed is still modest and warm — just as I found him when we first met as fresh-faced teenagers in Sofoline all those years ago — and, hopefully, no number of degrees he bags would ever change that. Still, seven years spent training to become a medical practitioner [at the University of Development Studies (UDS)] reflects to some degree on a man, and while studying Medicine anywhere in the world is a taxing endeavor, it is especially so in developing countries like ours.
"In Ghana, the study is more theoretical than practical," Mohammed explains. "You can learn about certain investigative methods and procedures, only to be told that we are not equipped to carry those out in our part of the world."
At Tamale-based UDS, though, there is a peculiar challenge faced by medical students, according to Mohammed.
"Over there, where the predominantly Muslim populace have their dead swiftly buried, it's very difficult to learn human anatomy practically due to inadequate availability of cadavers."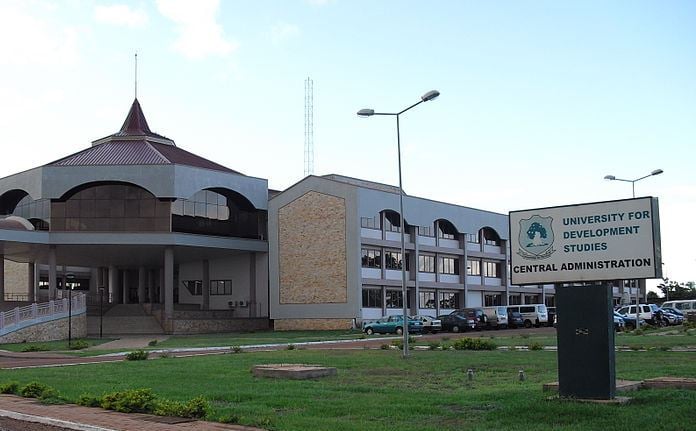 Then there is the stress "so synonymous with medical school" which Mohammed and his colleagues have experienced first-hand over the last few years.
"Breaks are short," he laments, "and sometimes you are made to feel quite worthless in the ward by condescending doctors who supervise our training. For those not mentally strong, all of that could easily spill over into bouts of depression."
Mohammed knew it was going to be tough, anyway, but that foreknowledge hardly eased the ensuing experience.
"I needed to be on top of my game to cope, obviously, and so I braced myself for it," he says. But one can never be too prepared for the rigors of medical school, and Mohammed concedes — with a chuckle — that it got to a point where he was "just happy with a pass."
Going through the mill, however, Mohammed — who began his tertiary education with a year spent studying Civil Engineering at KNUST, Kumasi, before switching to Medicine at UDS — picked up some fine traits that should serve him well in the professional world and in life itself.
He shares: "I have developed a keener appreciation of the value of teamwork and of building interpersonal relationships, improved my discipline all-round, while learning patience and empathy better than I ever have."
Of course, Mohammed and his 377 fellow inductees wouldn't be the last doctors to pass out of Ghana's medical schools, and he has some tips for those pondering a similar line of study, encouraging them to "go at their own pace but not lag behind."
In also urging these ones to "make time to enjoy a social life," Mohammed echoes the words of President Akufo-Addo who, in his aforementioned address, implied same.
"I look forward to you not being narrow in outlook, but developing and maintaining a healthy interest in music, the arts, literature, the environment, sports, public life, and, yes, I want each one of you to be a renaissance man or woman."
And that's exactly what Mohammed intends to do, Mr. President. The group phase of the new Uefa Champions League season soon begins and Mohammed will hope his Real Madrid — a club Akufo-Addo happens to support, too — regain supremacy over the rest of the European field, following some impressive summer spending, while there are a few TV series and novels for him to catch up with.
Beyond all that, though, Mohammed has some more study to do in specializing, and he has no doubt which field in medicine suits him best.
"Ah, Orthopedics [the branch of surgery concerned with conditions involving the musculoskeletal system], for sure," he utters, a glint flickering in his eye.
If you know — refer to his background, as revealed at the outset — you know.
*Names have been changed.
NY Frimpong — Daily Mail GH