We've been here before, haven't we?
Ghana's biggest clubs, Asante Kotoko and Hearts of Oak, battling each other for the services of a young footballer whose name mirrors that of a Liberian warlord-turned-president-turned-convict?
Oh, yeah; Déjà vu.
The last time was two decades ago, and Hearts — then regarded as an establishment club of sorts — won the bid, but not without some help from the powers-that-were, as the player himself revealed in a recent TV interview.
That was Charles Asampong Taylor, an incredibly gifted young man who went on to build his career — and broke it, per his own concession — courtesy his affiliation with the Phobians. He conquered Ghana — even Africa — but was not really able to export his remarkable talents beyond these shores. Taylor would eventually switch allegiance and join Kotoko (reversing to Hearts sometime later), albeit in a move trailed by a thick cloud of cash and controversy, but his best years were well beyond him.
That's all water under the bridge.
There is another Charles Taylor on the block now — Diawisie is his middle name, but it might as well be 'Terror', if you catch my drift — and he is already on the radar of both giants. The Karela United forward was not even alive when the older Taylor's episode played out, but he is almost as young as his namesake was at the time.
Described by Kickgh.com's Godfred Budu Yeboah as being, among other things, "pacey and clever when it comes to distributing the ball," versatile Diawisie delights in terrorizing opponents — much like Taylor (the convicted warlord) and Taylor (the aforementioned footballer, now retired).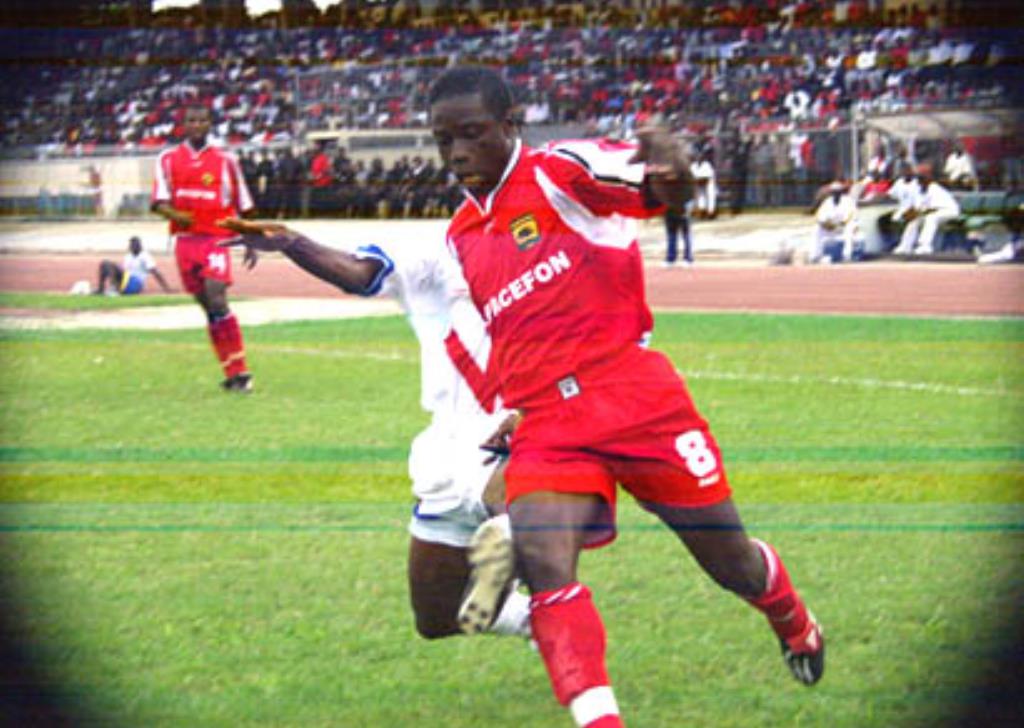 Berekum-born Diawisie has been as much a revelation for top-flight new boys Karela as he previously was at lower-tier outfit Bibiani Gold Stars, justifying why it took no less that GHC 30,000 to transfer the teen from the latter to the former. Nine goals scored already in 13 Special Competition games almost makes that fee look like a bargain, and any club — Kotoko and Hearts reportedly leading the queue — that wishes to pluck Diawisie from Aiyinase would have to dig deep and pay way more.
"We Karela United are ready to sell Diawisie Taylor to any club that meets our demands," Eric Alagidede, the Nzema-based club's Public Relations Officer, told Kumasi-based Alpha Radio this week.
"Age is on his side, he is just 19 years and his price is high so no club should come and mention any peanut price for Diawisie's services because we mean business."
Copy that.
Kotoko clash with Hearts in about a fortnight in the one-legged semi-final of the Special Competition, the pair's first competitive meeting in over a year, and it will be fiercely contested. But there's a feeling both clubs' pursuit of the hottest player on the domestic scene right now — if they decide to go ahead with it, after Alagidede's 'warning' — could prove a bigger fight, one that might take a great deal to settle.
Hopefully, it would be as fun as Taylor 1.0 (man, did we enjoy that!).
Hopefully, there will be as much fireworks as money thrown about.
And hopefully, this time, it would be fought fair and neat.
May the best club win.
Sammie Frimpong — Daily Mail GH